Ripple CEO: I Own and Bullish on Bitcoin; XRP Needs Favorable Regulatory Framework in US as BTC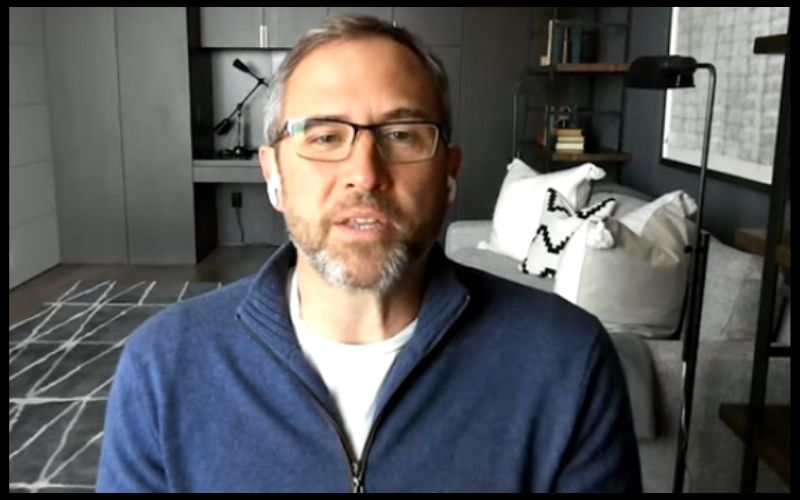 The Chief Executive Officer at Ripple, Brad Garlinghouse, has pointed out that Bitcoin (BTC), the first and largest cryptocurrency by market cap enjoys a favorable regulatory framework in the United States, compared to other digital currencies such as XRP.
He said this in an interview that was conducted during the virtual DC Fintech Week. During the conversation, Brad Garlinghouse revealed that he actually owns and bullish on Bitcoin, but XRP and others should be on the same regulatory playing field in the United States as BTC.
Recall that Ripple Chiefs have been reiterating the possibility of moving the payment firm away from the U.S., to a country that would offer a better regulatory atmosphere.
Read Also: MoneyGram Received $15.1M in XRP from Ripple in Q2; Brad Garlinghouse Exposes new wave of Scam
In the course of the interview, Garlinghouse also spoke about China's determination to test and leverage new technologies, such as the much talked about Central Bank Digital Currency (CBDC), while the United States chooses to remain conservative.
Brad Garlinghouse noted:
"The fact that Bitcoin is the most liquid digital asset is a good thing, and once you have that, that's helpful to the Bitcoin community. Look, by the way, as much as I get accused of being anti-Bitcoin, I own Bitcoin. I'm bullish on Bitcoin for sure. 
"I think it's important to understand that those advantages that can start because of an uneven playing field, it's not just, 'Oh now we're on level playing field and it's going to reset to normal.' The longer those advantages are in place, the more the competitive dynamics. The moats are created. I think that's hard to overcome. 
"That's why China is looking at a very long, not just a decade out, but maybe a century out and making sure that, look, these underlying technologies really are going to be the underpinnings of the internet of value.
Read Also: KuCoin Hack Update: $152.7M in Ethereum, $4.4M in XRP and Other Assets Bring Total Loss to Nearly $200M
"It's going to change the way transactions run across borders, money movement works, where Ripple is focused, but it's going to change how other transactions work as well. I think China is being very smart, very strategic by investing in this and by having a significant stake in it.
"I think it's going to be a challenge just to, you know [arrive at] 'Hey the US now has level playing field with these other technologies.' I'm not just talking about how that benefits the XRP community but others that are doing interesting things that are being responsible players and working with regulators. All we're asking for is that level playing field." 
Join us on Twitter
Join us on Telegram
Join us on Facebook