Brad Garlinghouse Clarifies Decisions under Consideration Regarding Ripple's Future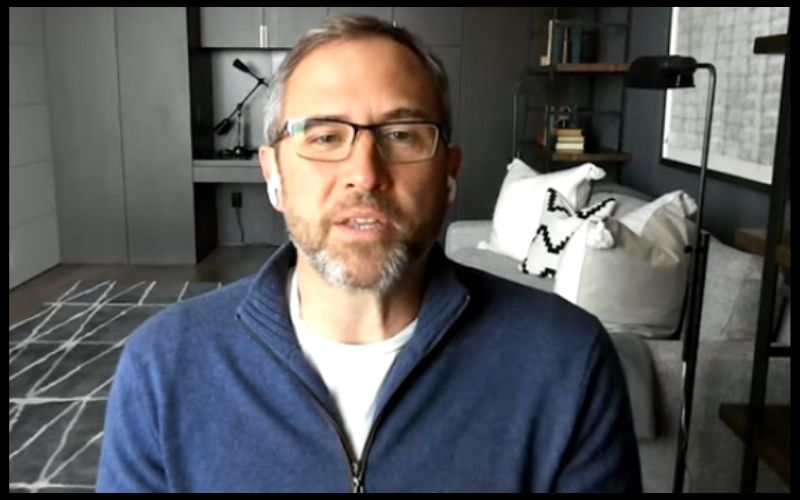 There were concerns about a couple of days ago regarding the future of Ripple, especially about the possibility of moving the firm's headquarters away from the United States to where there would be a better regulatory atmosphere.
Recall that Chris Larsen, who co-founded Ripple, stressed a possible move away from the U.S. while in a conversation with Fortune sometimes last week.
This has raised a host of concerns among the XRP community members. Many are considering the benefit this possible transition could bring to the community, while some others are insinuating that Ripple is trying to evade US regulation.
Read Also: Brad Garlinghouse to Financial Times: XRP Is Still Poised To Solve $10 Trillion Problem
Brad Garlinghouse Sheds Light on Ripple's Plan for Better Future
In a series of tweets shared a few hours ago, the CEO of Ripple, Brad Garlinghouse, clarified what is cooking concerning the future of the payment behemoth in the United States.
According to Garlinghouse, Ripple's decisions under consideration have nothing to do with evading U.S. regulation, stating the company has always abided and supported the critical laws of the country.
However, he pointed out that certain decisions that actively favor China were taken by some US regulators. He added that Ripple is only demanding "a level playing field", which could result in the firm moving to another country.
Read the tweets as shared by Brad Garlinghouse below:
"Lots of speculation last week as Team Ripple considers some very important decisions about our future. I want to clarify a couple of things related to some of what I read.
"Ripple is a proud US-based company. Ripple abides by and supports critical laws – like strong BSA/AML controls – that keep bad actors out and consumers safe. We are NOT looking to evade US regulation.
"However, last week's DOJ report lists 8 separate US reg bodies each with a different view: crypto is property, crypto is a commodity, crypto is a virtual currency, crypto is a security, etc. Regulation shouldn't be a guessing game.
Read Also: Ripple to Launch a Next-Generation Trading Platform to Provide Access to Crypto Markets
"To make matters worse, some US regulators have already made decisions that actively favor Chinese technologies OVER US companies. Legislation like the DCEA can bring US companies to equal footing.
"The lack of a single national regulatory framework is putting US innovation and US companies at a significant disadvantage. All we're asking for is a level playing field – if we need to move to another country to get that, then that's the path we will have to take."
Join us on Twitter
Join us on Telegram
Join us on Facebook