Chainlink (LINK) Exceeds $30 Billion in Term of Cumulative Transaction Volume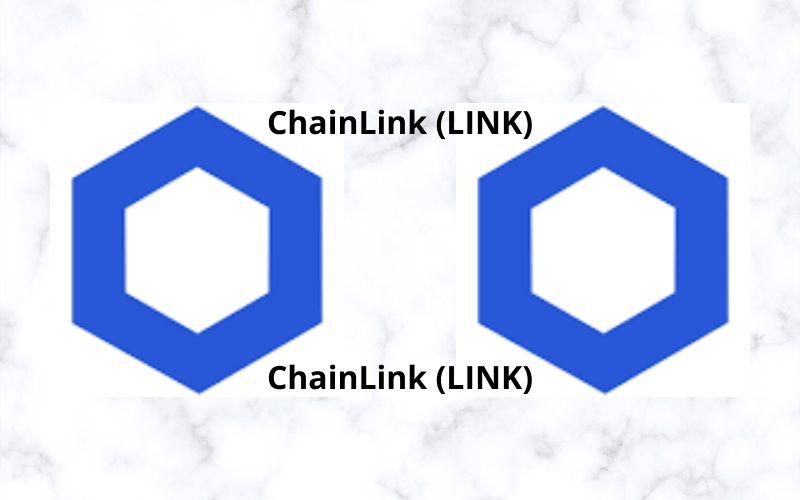 The Chainlink network has reportedly attained a new milestone in terms of cumulative transaction volume.
According to the on-chain data published by Glassnode a few hours ago, the Chainlink network has handled a total of $30,005,175,590 since its emergence in 2017.
The new milestone was shared on Twitter by Glassnode Alerts as follows: "Cumulative LINK Transaction Volume just went above $30,000,000,000. Current value: $30,005,175,590."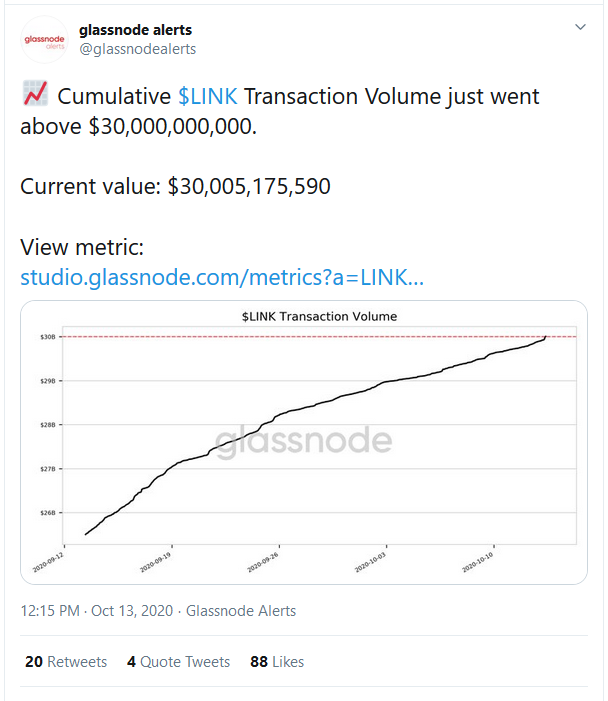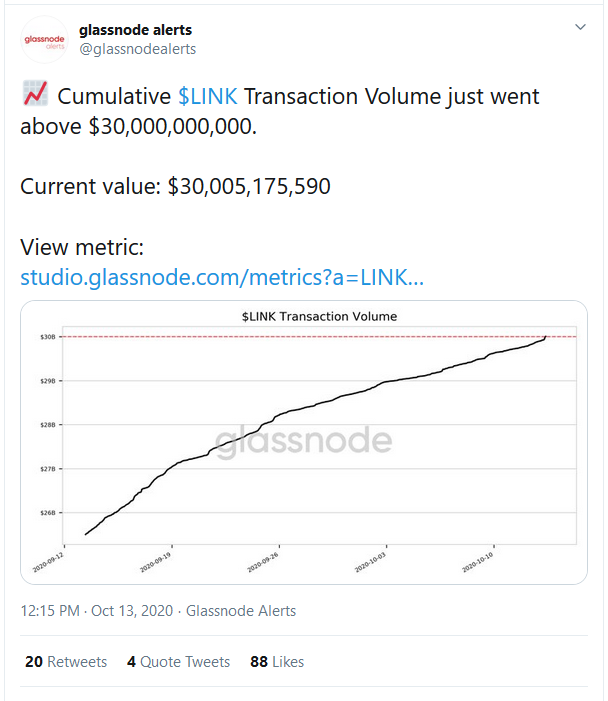 Chainlink (LINK) Targeting $12 Resistance
According to CoinMarketCap, Chainlink (LINK) is – at the time of publication – occupying 7th position in the market in terms of valuation. Its excellent performance has pushed it above the top 10 cryptocurrencies such as Litecoin (LTC), Cardano (ADA), and Polkadot (DOT).
Read Also: Vitalik Buterin: ETH 2.0 Is Taking a Long Time, but I'm Happy with the Progress of Launched Testnets
Additionally, the important $8.80 support level that was attained earlier this month and maintained until now, has provided a good means for Chainlink (LINK) to bounce, reclaiming $10 psychological price level in the process.
Traders and investors are now looking forward to seeing the digital currency surpass $12 resistance. At the time of filing this report, LINK is trading at $11.14, with a 1.26% price downtrend in the last 24 hours.
In a means to determine the possible future of Chainlink in the cryptocurrency market, a chart of LINK/USDT was provided courtesy of TradingView: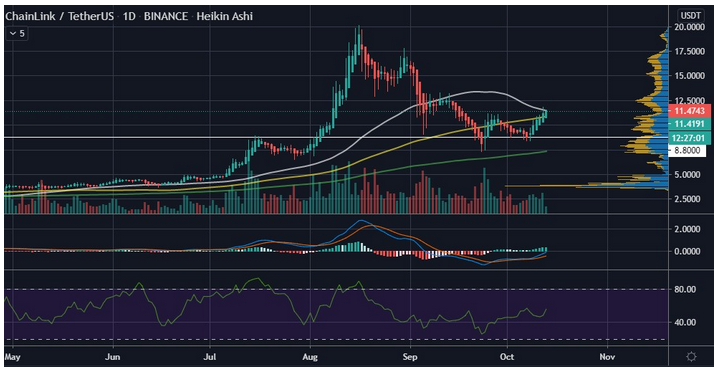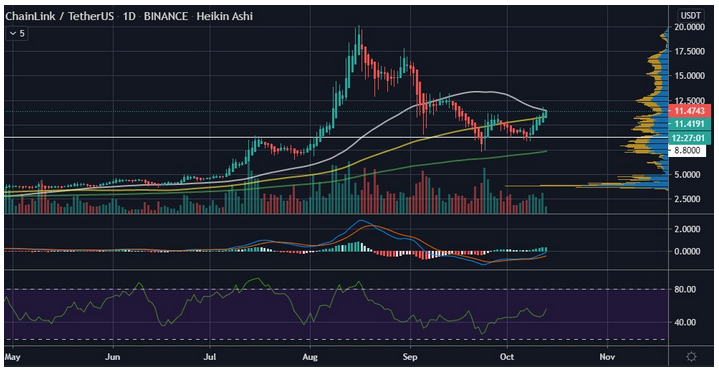 As deduced from the above LINK/USDT chart:
ChainLink is currently trading above the 100-day (yellow) and 200-day moving (green) averages thus confirming the bullish environment
However, the 50-day moving average is providing considerable resistance at the current price level
Trade volume is also in the green with the daily MACD still in bullish territory
The daily MFI is at 55 which is neutral territory and could hint of either sideways or a continuation of the bullishness
In terms of short term resistances, LINK is facing the following levels moving forward: $11.80, $12, $12.37, and $12.46
Read Also: ChainLink (LINK), JPMorgan, Siemens, IBM, Microsoft, Intel among Others Constitute IC3
Conclusively, over the last 24 hours, it can be observed that LINK experienced a brief price retracement after a surge to hit $11.50 price level. As traders and investors expect a possible price resurgence, they are advised to keep watching the Bitcoin (BTC) price trends that could have a negative impact on the hope of further positive movement.
Join us on Twitter
Join us on Telegram
Join us on Facebook