Ethereum Light Wallet MetaMask Launches In-Wallet Transaction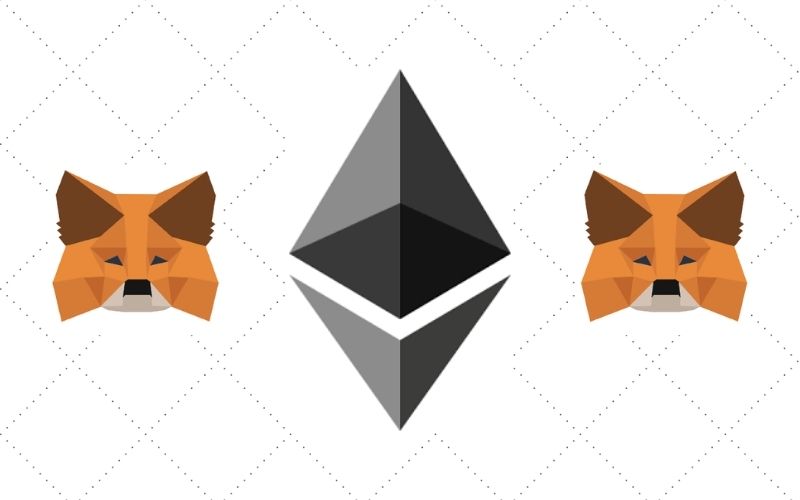 According to an official report, Ethereum Light Wallet MetaMask has launched the in-wallet transaction feature on 14th October 2020.
The report says MetaMask users can now swap tokens directly from their wallets. 'Swaps' combines multiple decentralized exchange aggregators, professional market makers, and individual decentralized exchanges (DEXs), such as AirSwap, to make MetaMask users enjoy low network fees.
What Improvement This Brings To The Ethereum Ecosystem?
Before this announcement, users usually navigate many DEXs to compare prices and swap tokens. But the use of a single DEX or DEX aggregator does not always yield the best price for every trade, due to different performances exhibited by each aggregator under different circumstances. Also, users needed to approach each token on each DEX, which usually incurs huge transaction fees.
Read Also: Ethereum (ETH) Ecosystem about to Welcome Over 400 Million People
So, in order to proffer a lasting solution to these problems, MetaMask devices a means to remove friction for millions of users. In collaboration with AirSwap team at ConsenSys to build Swaps, there will be a democratized access to Web3 and DeFi, to boost the efficiency of the systems.
Swaps will serve as a feature that enables Web3 or DeFi users to seamlessly access their needed tokens for the sites they use.
MetaMask Swaps allows users to access all decentralized liquidity sources in one place by integrating the largest liquidity sources in the crypto ecosystem, such as Uniswap, AirSwap, Ox API, 1inch.exchange, Paraswap, among others.
According to the report, the in-wallet transaction function is focused on user experience and security.
Read Also: Vitalik Buterin Unveils Details about Ethereum Scaling; ETH Roadmap to 100,000 Tps
Also, building a single end-to-end experience for users is expected to bring about a better decentralized finance (DeFi) experience for the Ethereum ecosystem. Through this new development, Web3 users will be able to browse and interact with the entire decentralized web.
MetaMask tweeted, "MetaMask users can now seek out the best prices & swap tokens directly in the wallet! Available now in the Firefox extension. Coming soon to other browsers & MetaMask Mobile.
"This new update is also packed with other smaller improvements! In "Settings" you can enable an experimental feature that will sync your wallet settings with 3box, to keep your address book & token list up to date".
Join us on Twitter
Join us on Telegram
Join us on Facebook