Brad Garlinghouse Says Ripple Could Replace XRP in the United States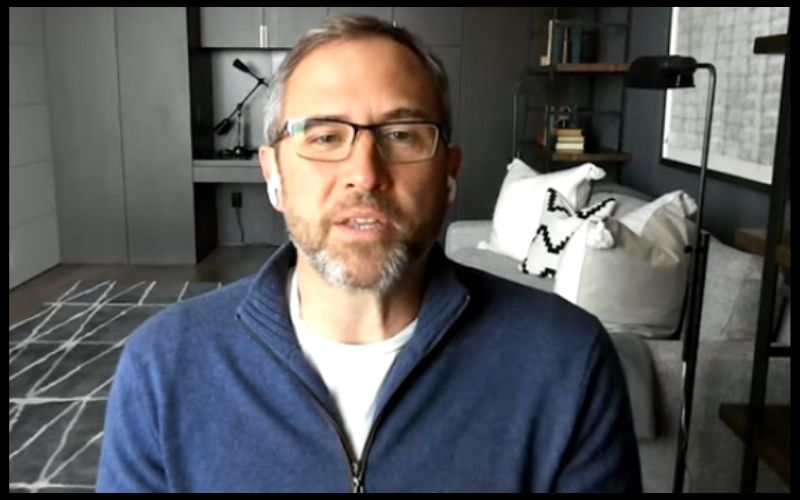 The CEO of Ripple, Brad Garlinghouse, has stated that there is a possibility for the cross-border payment firm to find an alternative asset that could replace XRP in the United States if it loses the court battle against the U.S. Securities and Exchange Commission (SEC).
Garlinghouse said this during an interview on CNN First Move anchored by Julia Chatterley.
Read Also: MoneyGram Clarifies Its Relationship With Ripple's XRP-Powered ODL and RippleNet
In the course of the conversation, Julia Chatterley asked, "Can you operate without XRP? You know you and I discussed in the past about using alternative or being operable with an alternative. Is that the solution in the United States if necessary?
In response to Chatterley's question, Brad Garlinghouse noted:
"That certainly could be part of the solution. I think there is certain strangeness that XRP has kind of picked winners here: it said that Bitcoin is not a security, it said that Ether is not a security, but really everything else. I think, is kind of at risk, particularly, given what they have done in the lawsuit against Ripple. But, you know, we could do that."
SEC Lawsuit: "@Ripple and I have been more transparent than anyone else in the #crypto industry about our activity."

CEO @bgarlinghouse says the #SEC is wrong on the facts & on the law.

"I find a certain irony with bringing a lawsuit against us personally." / PART 1 pic.twitter.com/d0dN8IdqQA

— Julia Chatterley (@jchatterleyCNN) April 1, 2021
Read Also: Cost-Efficiency, Speed, and Scalability Make XRP a Crypto That Deserves SEC's Fairness
According to Garlinghouse, despite the lawsuit, Ripple continues to seal international partnerships in order to further expand its network across the world.
A few days ago Ripple announced its plan to acquire a 40% stake in an Asian cross-border payment firm, Tranglo, as part of its expansion of RippleNet's On-Demand Liquidity (ODL) that uses the digital asset XRP.
Going by the report published by Ripple, the significance of Tranglo in the cross-border payment industry is the major reason behind the acquisition.
Read Also: Ripple Asks Judge to Keep These Confidential Documents from the Public
According to the San Francisco payment firm, Tranglo will play a vital role in supporting existing corridors such as the Philippines, Australia, among others, by introducing new ODL corridors within its current corridor.
---
Follow us on Twitter, Facebook, Telegram, and Download Our Android App