Dogecoin (DOGE) Displaces Tether to Reclaim Top 5 in Preparation for Elon Musk's SNL Debut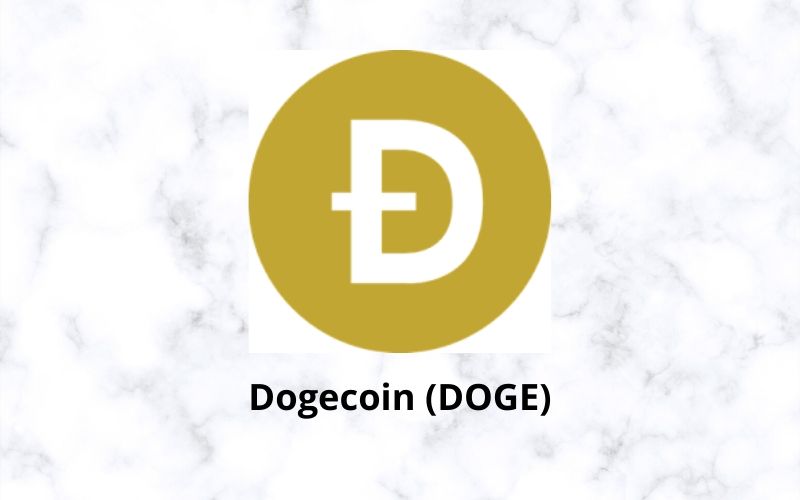 Dogecoin (DOGE), the cryptocurrency created out of meme is turning out to become more than a joke. It has continued to surge for the past few days without any notable price dump as insinuated by vast members of the crypto community, who see DOGE as a mere bubble.
Although Ethereum (ETH), the second-largest cryptocurrency by market capitalization, has been in the spotlight over the past few days with several all-time highs recorded, Dogecoin (DOGE) has also been proving resilient.
Read Also: Gemini's Cameron Winklevoss: Dogecoin (DOGE) Is a Protest
There have been speculations that the upcoming debut of Saturday Night Live (SNL) slated for 8th May by Elon Musk, the CEO of Tesla, has been the force behind the huge uptrend recorded by Dogecoin (DOGE) lately.
It can be recalled that the billionaire entrepreneur confirmed on 1st May that the widely discussed skit titled "Dogefather" will be featured in the upcoming episode of SNL.
Dogecoin (DOGE) Returns to Top 5 after Displacing Tether (USDT)
Dogecoin (DOGE) is now back in the league among the top 5 cryptocurrencies in the market, after displacing Tether (USDT), the world's largest stablecoin.
Read Also: Elon Musk Thinks Coinbase Should List Dogecoin (DOGE)
At the time of press, DOGE is trading at $0.4384, with a relatively 13% price upsurge in the last 24 hours. Its market capitalization currently stands at $56.6 billion.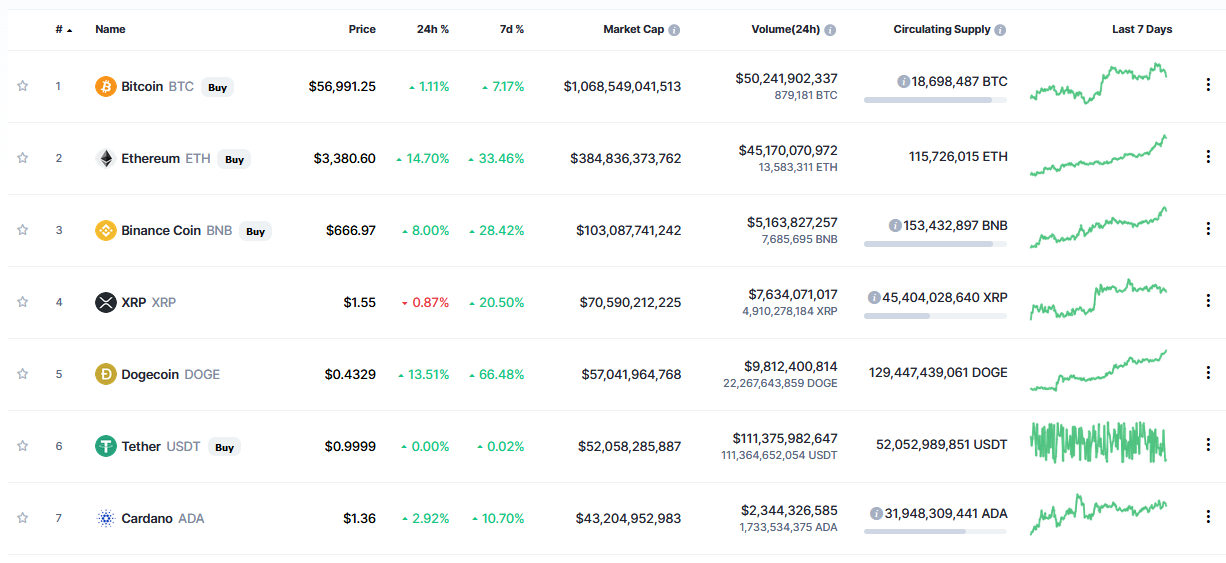 It's worth noting that the meme token is just about 8.5% away from surpassing its price all-time high of $0.45, which was attained on 16th April 2021.
eToro to Integrate Dogecoin (DOGE)
In a report credited to Cointelegraph, eToro, the leading social investment network, is integrating Dogecoin on its crypto-friendly trading platform.
Read Also: Elon Musk Only Wants Payment In Dogecoin (DOGE) for His NFT
In a statement to Cointelegraph, a representative for eToro stated that Dogecoin (DOGE) has been added to the trading platform due to strong customer demand. This implies that the relatively 20 million users on the platform can now leverage the digital currency.
---
Follow us on Twitter, Facebook, Telegram, and Download Our Android App