Coinbase Finally Announces Support for the Distribution of Flare's Spark Tokens to XRP Investors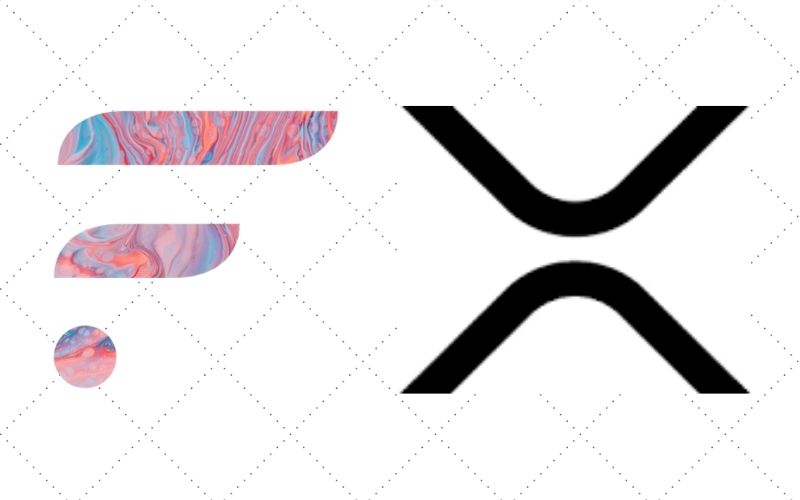 Coinbase, the largest cryptocurrency exchange in the United States, has finally joined over 50 other exchanges, including Binance, to support the distribution of Flare's Spark tokens to XRP investors.
Over the past weeks, Flare has been reporting its effort to convince Coinbase and other exchanges such as Kraken, to support the airdrop with no tangible response.
Due to their refusal to announce their support, some XRP investors on the exchanges threatened to move their digital assets.
However, Kraken decided to satisfy the desire of the teeming XRP investors on its trading platform about three days ago, followed by Coinbase.
Read Also: Analyst: XRP May Finally Be Entering a Long-Awaited Bull Cycle; Targeting Nearly $1.00
Coinbase's Instruction to Users That Currently Hold XRP

According to the report, eligible customers that hold XRP balance on Coinbase or Coinbase Pro on the snapshot date and time of 12th December 2020, at 00:00 AM UTC, will receive free Spark tokens from Coinbase at a later date after the Flare network launch.
The report added that the amount of Spark eligible customers will receive depends on how much XRP they had in their accounts at the snapshot time.
Before the snapshot time, transactions of XRP by Coinbase's eligible customers will be placed on hold until the snapshot is complete. The exchange promised to subsequently keep its customers abreast of further developments in relation to the airdrop.
Regarding the reason for delaying its decision to support the airdrop, Coinbase said:
"Our decision to support any asset requires significant technical and compliance review and may be subject to regulatory approval in some jurisdictions. We therefore cannot guarantee when or if Spark will be available for distribution in any specific jurisdiction at this time. We will add support jurisdiction-by-jurisdiction, subject to applicable review and authorizations."
Read Also: Ripple Has Officially Added Bank of America (BoA) to the List of Top RippleNet Members on Its Website
Over 50 Exchanges Are Now Ready for the Airdrop
At the time of writing, over 50 exchanges, including Coinbase, Kraken, and Binance.US, the American arm of Binance, are now ready for the Flare's airdrop.
Moreover, ten wallets and three fintechs are so far ready for the much-anticipated airdrop.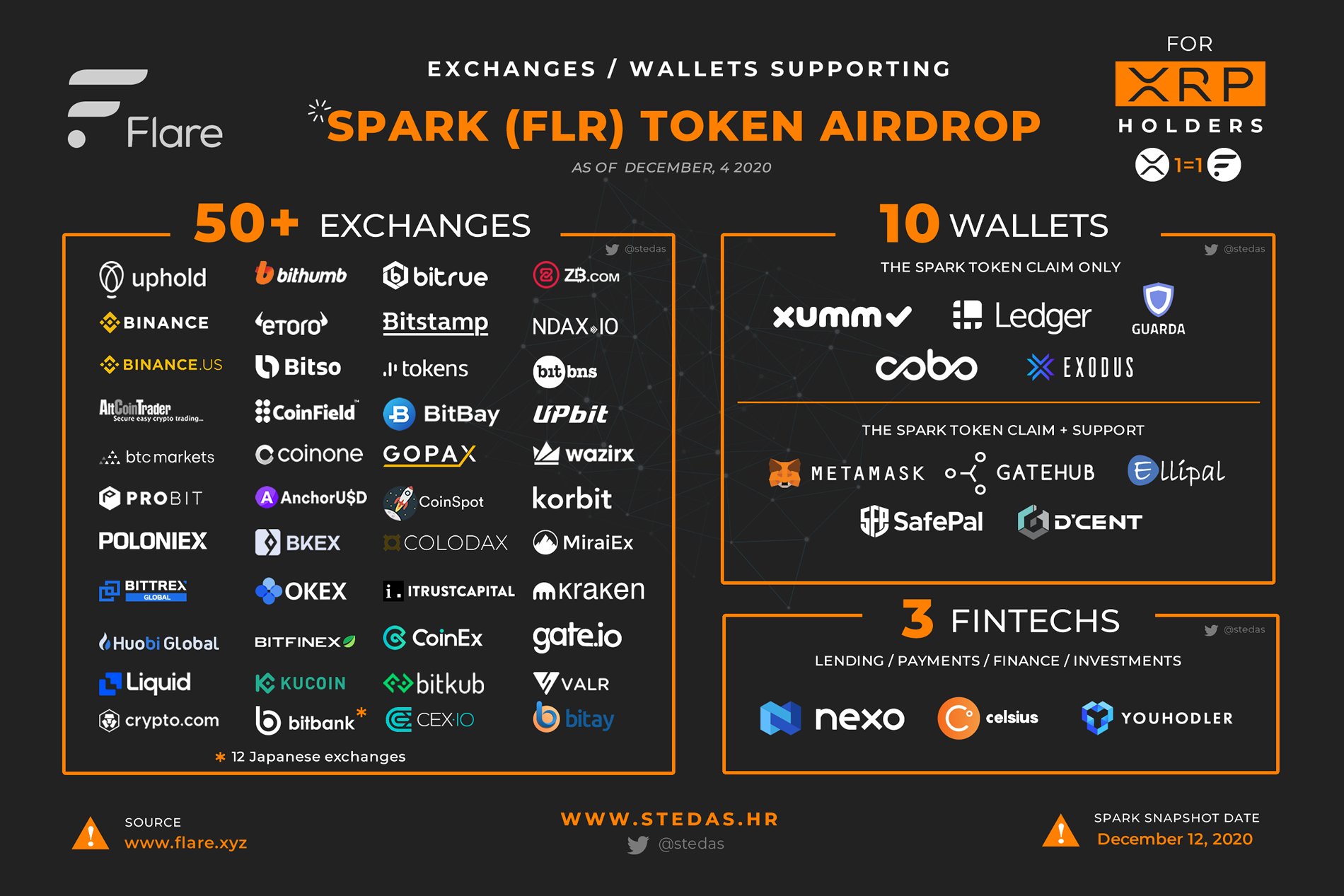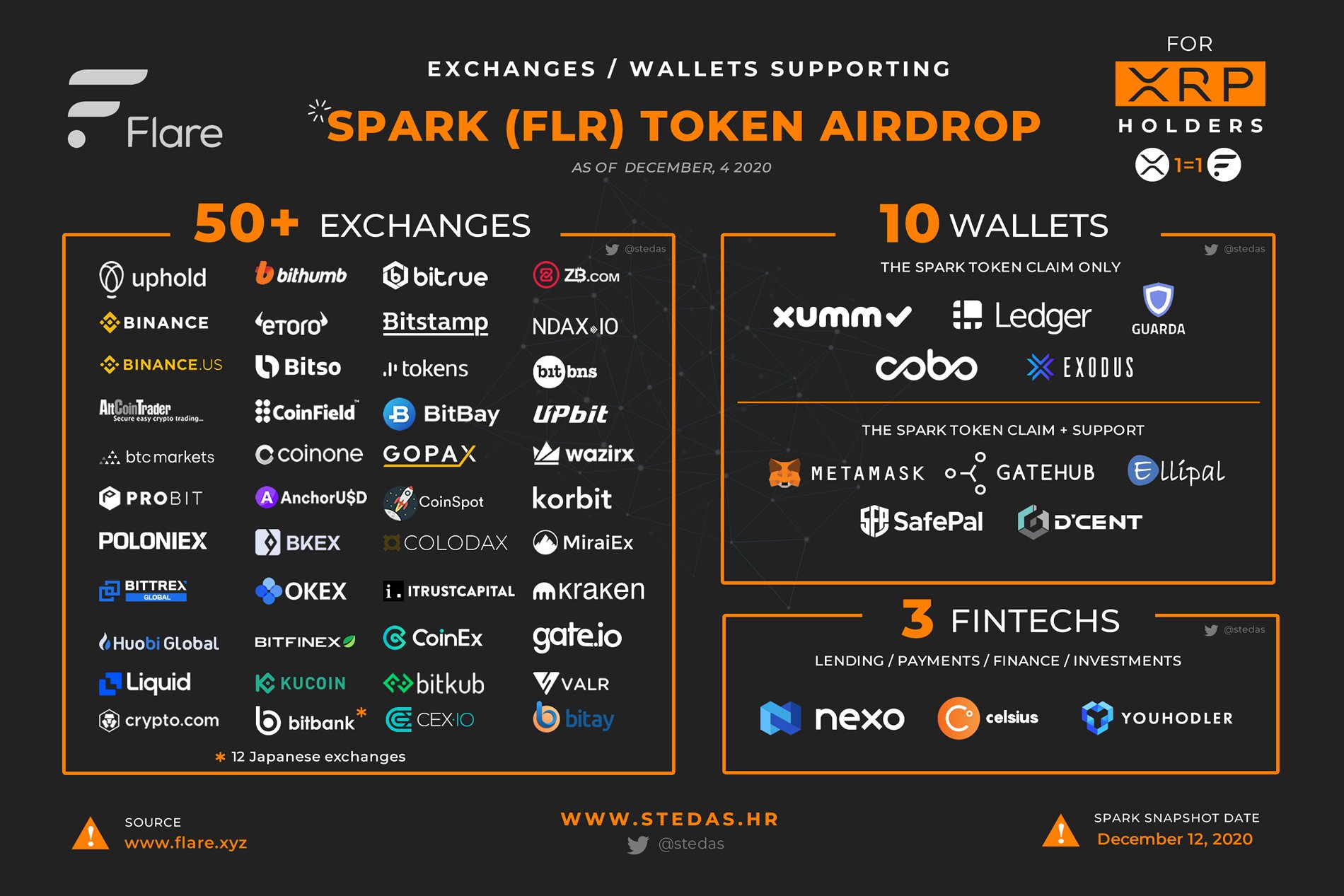 Image by @stedas
Read Also: XRP Always Pumps Last, and Pumps the Most –Prominent XRP Investor Makes Historic Reference
It's worth noting that Flare Networks is on the mission to bring smart contracts to the XRP community through the integration of the Ethereum Virtual Machine.
---
AFFILIATE: Trade your preferred cryptocurrencies seamlessly at Bitget.com