Nvidia CEO: Ethereum Is Going To Be Quite Valuable, Transactions Will Still Be A Lot Faster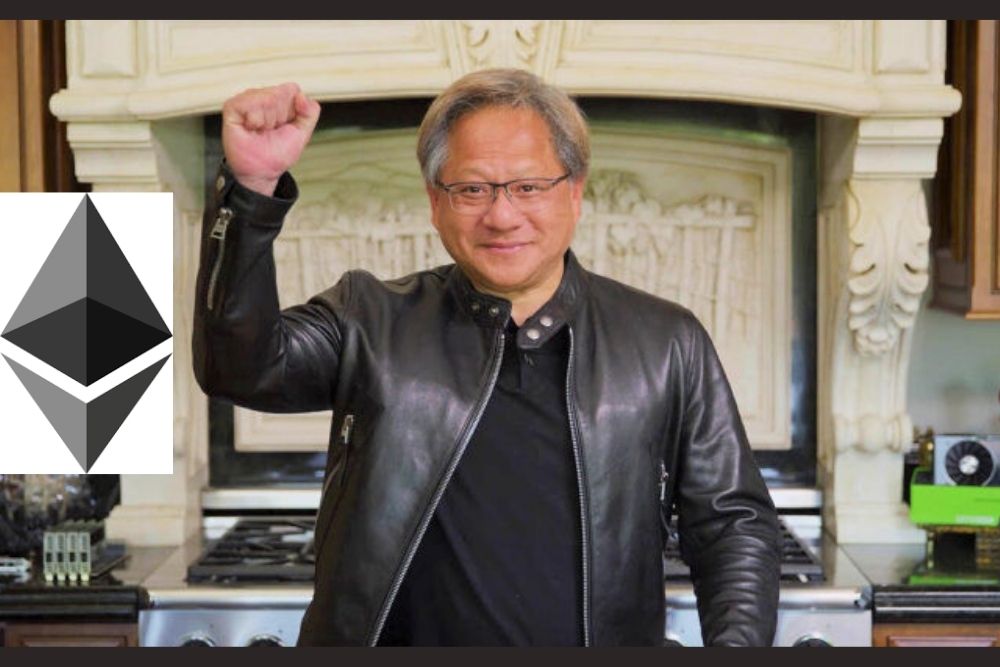 Jensen Huang, CEO of Nvidia, is certain that Ethereum (ETH), the second-largest cryptocurrency, is going to be quite valuable and there will still be a boost in the transaction speed of the network.
During an interview with Dean Takashi of VentureBeat, in an online-only Computex event, Huang aired his opinion on the significance of the Ethereum Proof-of-Stake (PoS), the much-anticipated upgrade of the Ethereum network.
Read Also: Ethereum's Vitalik Buterin Says Cardano (ADA) Is Introducing Fresh Ideas to the Crypto Space
According to Jensen Huang, the Ethereum network has already gained the trust of a lot of people, stating that many now consider it a legitimate, established, and credible network that functions as expected.
Jensen Huang noted:
"A lot of people depend on it for DeFi and other things. This is a great time for proof of stake to come.
"Am I excited about proof of stake? The answer's yes. I believe that the demand for Ethereum has reached such a high level that it would be nice for either somebody to come up with an ASIC that does it, or for there to be another method."
Read Also: Bloomberg Report: Ethereum (ETH) Is Poised To Surpass Bitcoin (BTC) Market Cap
Speaking about the significance of the upcoming launch of Ethereum 2.0, Huang said:
"It's now established that Ethereum is going to be quite valuable. There's a future where the processing of these transactions can be a lot faster, and because there are so many people built on top of it now, Ethereum is going to be valuable."
EIP-1559 Set To Have First Testnet Block
Ethereum's upgrade, known as EIP-1559, part of a more significant step toward Ethereum 2.0 that aims to overhaul the current transaction fee system, is set to have first testnet block called Ropsten fork, on 24th June 2021 at block number 10499401.
In a series of tweets, Tim Beiko, the coordinator of Ethereum 1.0 reported that the Proof of Authority (PoA), Goerli testnet, will be forked at block number 5062605 on 30th June, followed by a fork of Rinkeby on 7th July.
Read Also: Ethereum (ETH) Average Gas Fee Drops to Levels Last Seen in Mid-2020
Tim Beiko tweeted, "With all clients comfortable with their 1559 implementation, we agreed it made sense to set testnet blocks now. Some of the JSON RPC changes mentioned at the beginning may come after the testnet forks, but all the consensus-related changes for 1559 are ready to go!
"Clients all think they can have a release ready sometime next week, so we'll have the first testnet fork 7-10 days after that. The fork blocks + dates have been added to the London spec."
---
Follow us on Twitter, Facebook, Telegram, and Download Our Android App