Credible Crypto Says XRP Is Poised To Double Its Price; Bitcoin (BTC) Bottom Is Possibly In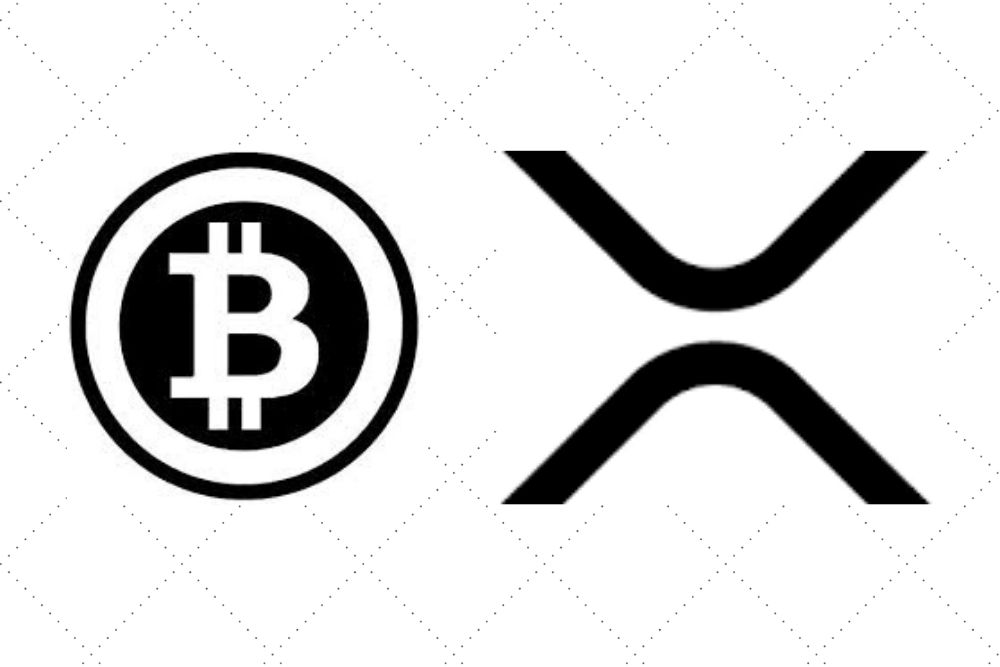 A cryptocurrency analyst and trader, popularly known as Credible Crypto on Twitter is predicting that the digital token XRP has the potential to double its price if it holds above $0.24 resistance.
He further warned crypto traders of the short-term prospects of Bitcoin (BTC) and other cryptocurrencies in the market.
Read Also: XRP Spikes Over 14% in an Hour, Analysts Blame Dogecoin (DOGE) Pump
XRP Will Likely Experience a Drop before a Massive Move Up
According to Credible Crypto, XRP will likely dip by a huge percentage before embarking on a meteoric upside trend. Considering the chart captioned by the analyst, the cryptocurrency would drop to around $0.3 before igniting a rally that would double its price.
However, his bullishness on XRP will become nullified if the digital token loses $0.24 support.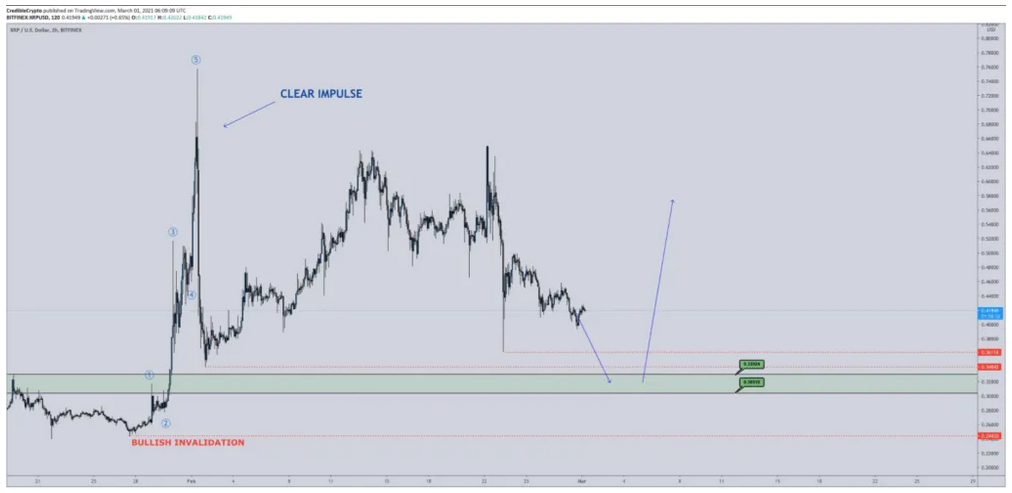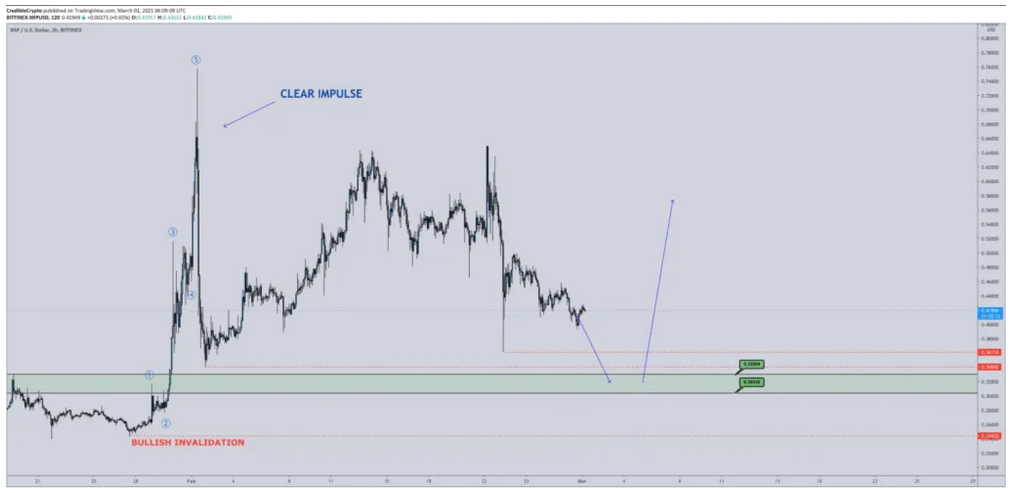 Bitcoin (BTC) Is Likely To Continue Its Correction If It Fails To Break Above $52,000
As for Bitcoin (BTC), the largest cryptocurrency by market cap, the trader expects the flagship crypto to continue its correction phase along with other digital currencies in the market.
Read Also: Credible Crypto Who Predicted XRP's Slight Recovery Analyzes What Is Next for Ripple's Token
Credible Crypto Twiirer "A further push down into the $38,000 – $40,000 region would be incredibly HEALTHY and would set us up beautifully for bullish continuation. Don't fear the drop. Embrace it. BTC."
A further push down into 38-40k region would be incredibly HEALTHY and would set us up beautifully for bullish continuation. Don't fear the drop, embrace it 🤑 $BTC pic.twitter.com/iif6EsDASl

— Credible Crypto (@CredibleCrypto) March 1, 2021
The crypto trader further stated that if Bitcoin (BTC) could break above $52,000, then it can potentially be said that the bottom is in:
Credible Crypto tweeted, "If/when we clear $52,000 we can talk about the bottom potentially being in. Until then, look out below. BTC."
Read Also: BlockTower Co-Founder Ari Paul Predicts When Current Rally Would End, Says Bitcoin Could Hit $400,000
However, the analyst has recently taken to Twitter to assert that Bitcoin might have invalidated its bearish div, considering the current prices of the cryptocurrency, which is a great sign that the bulls are taking over:
"The hidden bearish div is likely to be invalided- a great sign for bulls. But, I still believe this to be a major bull trap. Rather than a running flat, it looks like we will get an expanded flat. If right, we should see a fairly quick rejection after clearing the highs at 52k."
The hidden bearish div is likely to be invalided- a great sign for bulls. But, I still believe this to be a major bull trap. Rather than a running flat, it looks like we will get an expanded flat. If right, we should see a fairly quick rejection after clearing the highs at 52k. https://t.co/Rdm6Z5jY70 pic.twitter.com/OsJ6jAM1Am

— Credible Crypto (@CredibleCrypto) March 3, 2021
---
Follow us on Twitter, Facebook, Telegram, and Download Our Android App