Brad Garlinghouse Provides Two Strong Arguments for Court to Dismiss the SEC's Lawsuit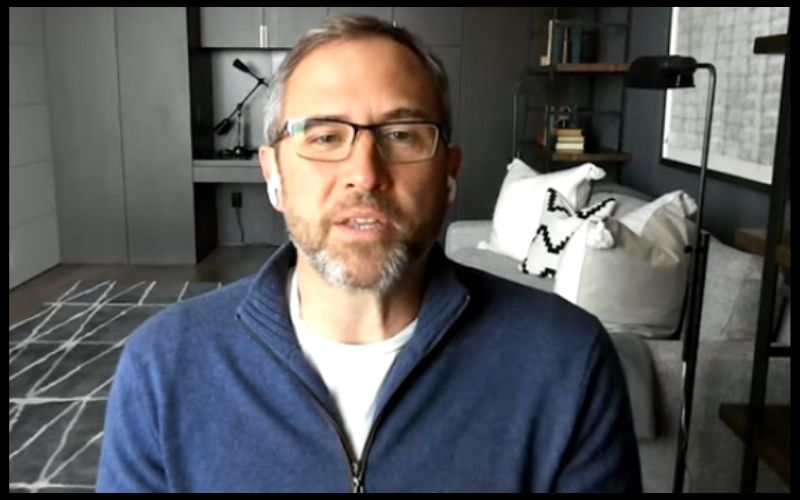 The lawyer representing the CEO of Ripple, Brad Garlinghouse, has presented two strong arguments to dismiss the lawsuit filed against Ripple by the United States Securities and Exchange Commission (SEC).
It can be recalled that Ripple, the cross-border payment firm, and the two of its top executives were sued by the U.S. SEC in late December 2020, for illegal sales of the digital token XRP deemed as an unregistered security by the agency.
Read Also: CryptoCompare: XRP Surpasses Bitcoin in Trading Volume, Becoming Most-Traded Crypto-Asset
In a letter sent to Judge Analisa Torres on 3rd March 2021, Matthew Solomon, the Ripple CEO's legal counsel describes the case as "regulatory overreach, plain and simple."
Solomon's Arguments in an Attempt to Dismiss the Lawsuit
In the first argument, Solomon claimed that the SEC fails to recognize the economic realities of Ripple's transactions in the digital token XRP, the XRP markets, and Ripple's business. According to Solomon, each of them exhibits none of the traditional characteristics of an investment contract under SEC v. W.J. Howey Co., 328 U.S. 293 (1946).
He also pointed out that in both 2015 and 2020, the Department of Treasury's Financial Crimes Enforcement Network (FinCEN) referred to XRP as a virtual currency, which required the payment firm to implement anti-money laundering controls that cannot be applied to securities transactions.
The second argument is in defense of the CEO Brad Garlinghouse. He said, "Not satisfied simply to try to fit the square peg of XRP into the round hole of securities laws, the SEC has also chosen to target Mr. Garlinghouse with personally violating the securities laws."
In defense of Brad Garlinghouse, Solomon said the claim that the Ripple CEO aided and abetted sales of XRP by Ripple failed to meet the necessary legal requirements.
Read Also: Ripple, Coinbase, Bitfinex Moved Almost 100 Million XRP
According to the lawyer, even if transactions of XRP initiated by Garlinghouse are deemed to be investment contracts, SEC still fails to properly prove that they fall within the scope of the Securities Act.
To make his claim more factual, he stated that the Securities Act is only applicable to offers and sales of securities within the United States, not those meant for foreign exchanges.
---
Follow us on Twitter, Facebook, Telegram, and Download Our Android App