Charles Hoskinson Lays Out Development Roadmap for Smart Contracts on Cardano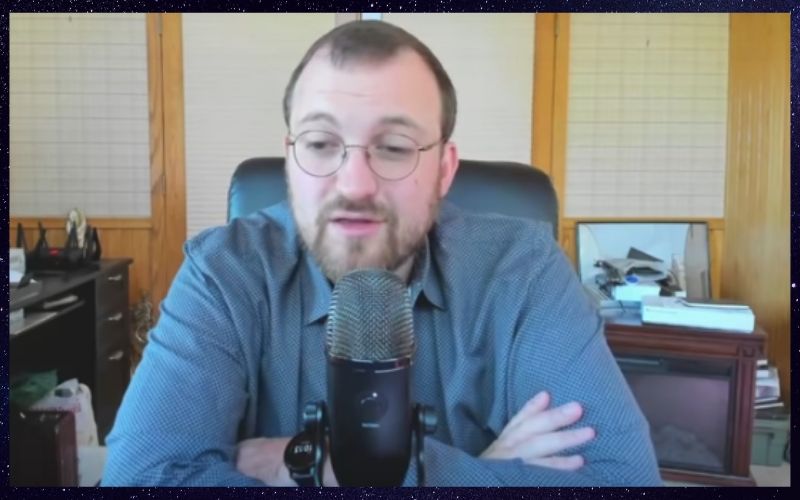 Obviously, there is a tense criticism of the Cardano (ADA) project across the crypto space, especially from the community of projects that seemingly see the emerging smart contract platform as a threat to their cause. However, development has not ceased within the ecosystem despite the toxicity around it.
During the vastly publicized Cardano360 virtual conference on 25th March, Charles Hoskinson, the founder of Cardano (ADA) and CEO of IOG, laid out the development roadmap for smart contracts on the Cardano network, a highly anticipated development that gives critics reason to slander the project.
Read Also: Does Cardano Have Any Chance To Topple Ethereum? Crypto Trader Lack Davis Weighs In
According to Hoskinson, the next phase for Cardano after Mary protocol upgrade is called Alonzo Phase. He said by early May, the Alonzo testnet that will make people publicly write smart contracts and deploy them on the Cardano network for the first time ever will be launched.
Charles Hoskinson noted:
"Now we are heading toward what is called the Alonzo Phase. And here is kind of a timeline of how that works. So first off, it has to be integrated into the ledger in node code. That's the heart of Cardano. Then the wallet sits on top of it, then Daedalus. OK, so, what's occurring right now, all throughout March and all throughout April, is that integration into the node to get ACLI.
"Now as the integration is happening, sprint by sprint, partners are being brought in. Then, after that happens, we'll be able to, at the end of April, early May, launch Alonzo Testnet, which means, for the first time ever, publicly people will be able to write smart contracts and deploy them on Cardona. And to see something that started as a dream slowly come together and turn into something like this is extraordinary."
Read Also: Charles Hoskinson: Cardano-Africa Deal Now Sent To Minister for Official Signature. Millions of Users on the Cards?
Occam Finance Launching the First Launchpad and Liquidity Solution for Cardano
The implementation of Cardano's Goguen era is around the corner and this is already attracting a lot of projects that are interested in developing decentralized finance applications on Cardano.
On 29th March 2021, Occam Finance, the first Launchpad and liquidity solution for Cardano (ADA) went public. The project aims to build decentralized fundraising on Cardano to enhance liquidity for the blockchain project on a large scale.
According to the Occam team, Project Catalyst is not sufficient to meet the funding needs of enterprises, institutions, and professional startup teams building on Cardano, which brought about the establishment of a decentralized fundraising mechanism for significant capital raises. The team added that this will also bring a number of decentralized finance (DeFi) use cases to Cardano.
Read Also: Cardano Africa Mission Will Make a Large Group of People Have Digital Identity –Charles Hoskinson
The team also revealed that the project will give Cardano the potential to become one of the world's largest DeFi ecosystems:
"Cardano itself will finally have the potential to grow into one of the largest DeFi ecosystem's in the world — paving the way for a huge influx of new users and enterprises."
---
Follow us on Twitter, Facebook, Telegram, and Download Our Android App