Charles Hoskinson: Cardano Would Struggle to Compete Against Ethereum with Massive Gas Fees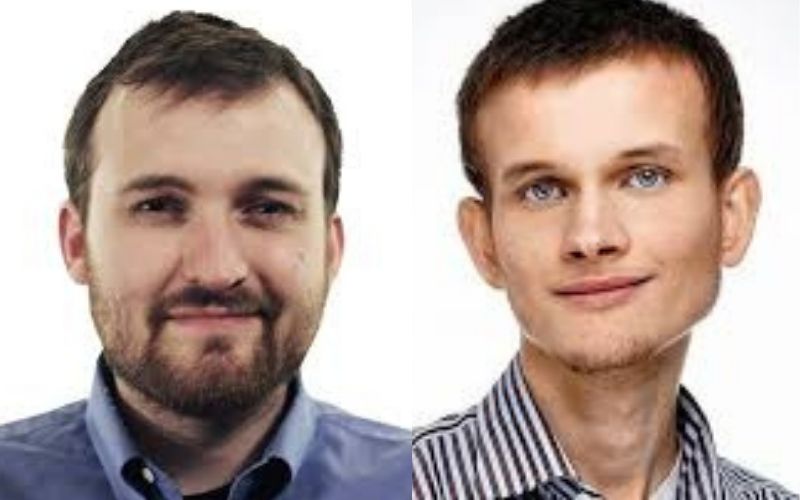 The CEO of IOG formerly IOHK, Charles Hoskinson, who founded Cardano (ADA) and co-founded Ethereum (ETH), has discussed his competition with cryptocurrency projects such as Ethereum (ETH), Polkadot (DOT), among others.
He also pointed out that it would have been difficult for Cardano (ADA) to compete with Ethereum (ETH) if it struggles with massive gas fees such as Ethereum.
Read Also: Charles Hoskinson: Bitcoin is only valuable because it's Valuable, It Has No Technological Advantages
Vitalik Buterin Needs Discipline and Redefinition
In a new interview with Stefania Barbaglio, Hoskinson stressed the difference between Vitalik Buterin, the co-creator of Ethereum, and the creator of Polkadot, Gavin Wood.
According to the mathematician, Vitalik Buterin is incredibly bright but still needs leadership maturity. He thinks his raw intelligence and smartness amount to nothing without discipline and redefinition. He suggested that he needs a master to help bring out the best in him.
Charles Hoskinson noted:
"Polkadot is the example of what happens, in the difference between when you have an untrained genius designing something and a real veteran engineer who's smart, so that's the difference you have in Wood and Vitalik.
Read Also: Cardano (ADA) To Go Live On Decentralized Algorithmic Money Market Venus
Vitalik is an incredibly bright guy, but the thing is: raw intelligence and capability are useless. You really need a master to redefine and give him discipline. After you have done that he can become a Da Vinci."
Regarding Polkadot, Hoskinson said Gavin Wood is doing well because of the approach his team adopted. According to the IOG CEO, the crypto project is still a work in progress and the consensus algorithm, Ouroboros, implemented by Polkadot is really aiding the success of the ecosystem such as Cardano's.
Massive Gas Fees Makes Cardano's Competition with Ethereum Simpler
Moreover, he said Polkadot counts on a sharding mechanism that can be seamlessly implemented compared to the mechanism adopted by Ethereum from day one:
"We wouldn't have these massive gas fees, and it would be significantly harder for me to compete against Ethereum. But instead, they have chosen to go with this incredibly complex roadmap that like a roadmap to hell, the so much stuff, there are so many moving pieces.
Read Also: UK Independent Features Cardano's Claim of Being 4 Million Times More Energy Efficient than Bitcoin
A lot of things can go wrong. We made the same mistake with Cardano, we tried way too much too quickly, which cost us a lot of years and I paid that price."
---
Follow us on Twitter, Facebook, Telegram, and Download Our Android App