What's Behind Today's Market Crash?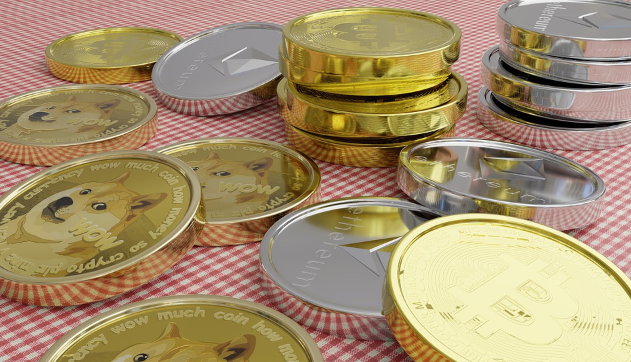 Bitcoin and altcoins like XRP, Cardano, and Ethereum experienced dramatic plunges on Tuesday. Here are the latest crypto updates that you may want to know.
After climbing above $52,000 last week, BTC has seen its value dropping towards $45,000 today, Wednesday. The crash comes after El Salvador established the flagship crypto as a legal tender. The BTC's 14% plunge reflects in the entire crypto space. Alts such as Cardano, XRP, and Ethereum dropped, contributing to the $400 billion loss in the cryptocurrency market.
The actions come after the renewed confidence that BTC will climb towards $1 trillion in market cap and reclaim its April peak high of around $64K.
BTC Price Today
According to CoinDesk, Bitcoin had its price hovering around $45,362.73 early today. The crypto market dropped from $946.08 billion on August 23 to $853.25 billion on Wednesday morning. While writing this content, BTC lost 13.44% over the past 24 hours.
Early yesterday, the leading coin traded at $52,722.34. The dramatic plunges that followed collided with the controversial move by El Salvador to accept BTC as a legal tender. Nayib Bukele's Bitcoin appreciation saw protests and confusion by the citizens.
Chivo, the nation's digital wallet, encountered technical errors and downtimes on Tuesday following increased registrations. Salvadorians were to claim free BTC worth $30 after downloading the app. However, the crypto wallet proved challenging to install on Google Play, Huawei, and Apple stores.
Most analysts trusted that the El Salvador Bitcoin move would be a milestone for the crypto space. For instance, Geoff McCabe said the country's success would also trigger other nations to follow suit. For now, analysts attribute the market crash to the protests by Salvadorians. Also, technical issues by the Chivo wallet appeared to discourage individuals that had confidence with the coin.
The former crash happened in June – May after China's government amplified its efforts to clamp down the crypto space. Also, Elon Musk contributed to the previous crash after attacking Bitcoin due to environmental concerns.
Meanwhile, BTC proves market control once more. The overall cryptocurrency industry sustained losses after the controversy arising from El Salvador's Bitcoin law.
What are your views on Bitcoin legalization in El Salvador? Share your thoughts below.