Vitalik Buterin Is Playing a Long Game, I'm Constantly Impressed with Him –Michael Novogratz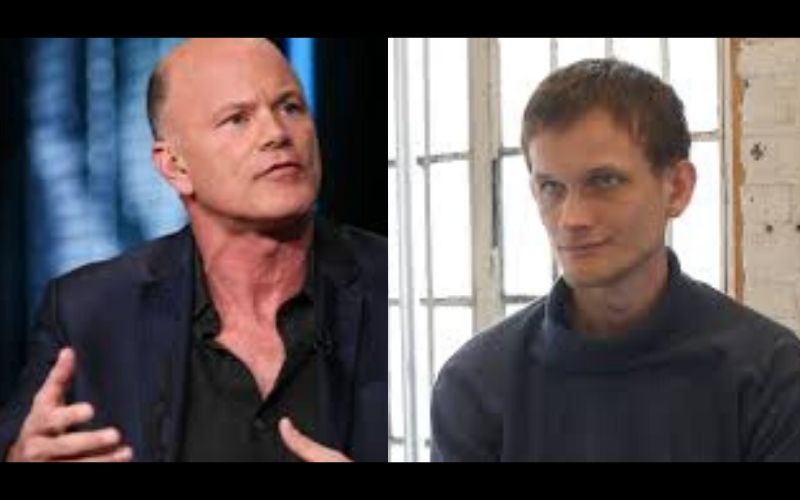 Michael Novogratz, the CEO of Galaxy Digital has recently acknowledged the effort of the co-founder of Ethereum (ETH) Vitalik Buterin, in what he's building to promote blockchain industry and cryptocurrency ecosystem.
Over the past months, Buterin and his team of developers have been working on the upgrade of the Ethereum network, from proof-of-work (PoW) to proof-of-stake (PoS), expected to play out before the end of 2020.
The upgrade is targeted at overhauling the Ethereum network. Despite the unexpected delay to the launch of ETH 2.0, many crypto big guns still believe that Buterin is doing great work that would positively impact the crypto ecosystem at large.
Michael Novogratz Says Vitalik Buterin Is Playing the Long Game
The Galaxy Digital CEO, Michael Novogratz says he's impressed with what Vitalik Buterin is trying to build, stating that his innovation in conjunction with his team of developers has immense value.
He added that the Ethereum co-founder is playing the long game, and this has constantly impressed him.
Novogratz made this statement while reacting to the trending tweet shared by Buterin a couple of hours ago.
In the tweet, Buterin averred that people give too much attention to decentralized finance (DeFi) that ends up in interest rates that are more than proportion, giving preference to traditional finance in that regard.
Vitalik Buterin wrote:
"Honestly I think we emphasize flashy defi things that give you fancy high interest rates way too much. Interest rates significantly higher than what you can get in traditional finance are inherently either temporary arbitrage opportunities or come with unstated risks attached.
Adding to his opinion regarding DeFi, the co-founder of Ethereum (ETH) tweeted:
"Decentralized finance should not be about optimizing yield. Rather, we should be solidifying and improving a few important core building blocks: synthetic tokens for fiat and a few other major assets (aka stablecoins), oracles (for prediction markets etc), DEXes, privacy…"
The CEO of Galaxy Digital rather praised his effort instead of sharing his opinion in line with Buterin's assertion about decentralized finance and traditional finance.
Michael Novogratz shared this, "I am constantly impressed with Vitalik Buterin. He is playing the long game. Trying to help build something that has immense value."
I am constantly impressed with @VitalikButerin He is playing the long game. Trying to help build something that has immense value. https://t.co/AsJqKqKoLZ

— Mike Novogratz (@novogratz) June 20, 2020