Confidence in Bitcoin (BTC) and in Anything Globally Has Evaporated –Michael Novogratz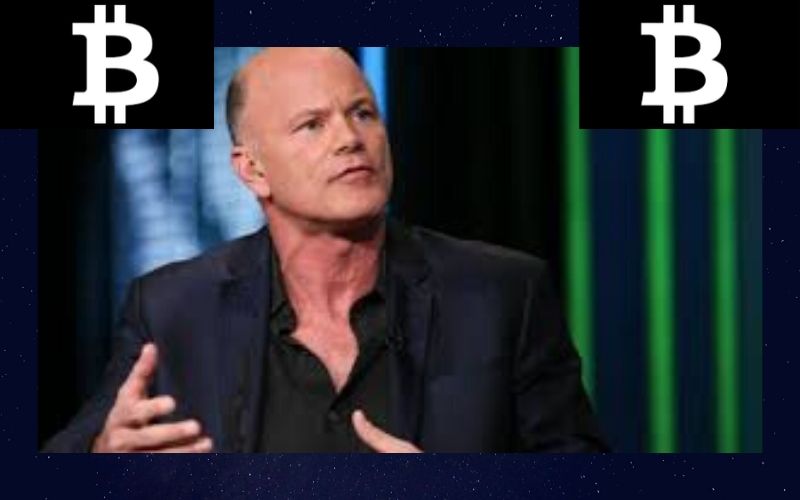 The Galaxy Digital CEO, Michael Novogratz, has recently reacted to Bitcoin (BTC) correlation with conventional assets to record huge price loss.
Bitcoin (BTC), the largest cryptocurrency by market capitalization had a devastating price fall, which took it to retest $3,000 price region before a resurgence back to $5,000 price region.
This sudden price action made Michael Novogratz assert that the existing confidence in BTC and the global confidence in any other asset has evaporated.
A couple of hours ago, Dow was down by 10%, which is its worst in its 124-year history. Virtually everything is affected by the widespread of the highly contagious and pathogenic disease, coronavirus.
Initially, the crypto enthusiasts thought that cryptocurrencies such as Bitcoin (BTC) will leverage the present situation to accrue gains. Indeed, it looked like such was about playing out a few days ago, before the huge price crash in the cryptocurrency market.
Bitcoin is now trading a bit above $5,000 after dipping below $4,000 price level as aforementioned. At the time of filing this report, BTC is trading at $5,108.56, with a 33.24% price plummet in the last 24 hours.
However, despite the alarming price downtrend, a report has it that traders and investors on Coinbase are leveraging the price loss by buying the dip.
Confidence in Bitcoin (BTC) and Anything in the Has Disappeared
The CEO of Galaxy Digital, Michael Novogratz believes that Bitcoin (BTC) used to be a confidence game before the recent price downtrend.
In the tweet, Michael wondered what could bring the confidence back to Bitcoin and cryptocurrency, as the confidence in anything globally starts to disappear.
Michael Novogratz shared this, "BTC was always a confidence game. All crypto is. And it appears global confidence in just about anything has evaporated. What brings it back to BTC."
In response to Michael's assertion, an experienced Bitcoiner, Pierre Rochard itemized 4 important points he thinks could restore people's confidence in Bitcoin.
"What brings confidence back to Bitcoin? • seizure-resistant • censorship-resistant • digital, global, permissionless • credible and sound monetary policy," Pierre Rochard responded.
What brings confidence back to #bitcoin?

• seizure-resistant
• censorship-resistant
• digital, global, permissionless
• credible and sound monetary policy

— PierreRochard.com (@pierre_rochard) March 13, 2020
Michael Arrington Acknowledges the Terrible State of Crypto Market
Obviously, several cryptocurrency enthusiasts have been left terrified and disappointed over the past hours.
A lot of digital currencies were trending towards zero, while BTC was dipping towards $2,000 price region before a price resurgence to $5,000 price level.
Michael Arrington, the founder of TechCrunch, CrunchBase and Arrington XRP Capital specifically pointed out in a recent tweet that Bitcoin price situation in the past hours has been so devastating and terrifying.
I'm not going to sugar coat it. The last several hours in crypto were absolutely terrifying. And I've seen some shit," Michael Arrington shared.
I'm not going to sugar coat it. The last several hours in crypto were absolutely terrifying. And I've seen some shit.

— Michael Arrington (@arrington) March 13, 2020