Stellar Collaborators Use USDC For Euro-African Trades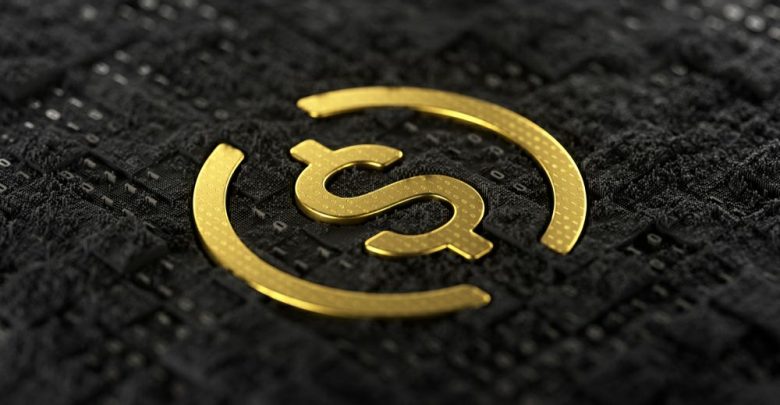 It has been reported that the Stellar Development Foundation (SDF) will assist in the establishment of a fresh remittance network between Africa and Europe through the use of the USD Coin (USDC) stablecoin. Earlier this month, the Stellar Development Foundation (SDF) revealed that global financial services innovation startup, Flutterwave, will employ the USD Coin (USDC) stablecoin on the Stellar system to streamline transfers between African and European countries.
Tempo Payments, a payment processing provider based in Paris, will collaborate with Flutterwave as Stellar's primary EU transactions provider in the region. Olugbenga Agboola, the Chairman of Flutterwave, stated that sending funds to Sub-Saharan Africa is more costly than sending funds to any other location in the world, including the United States. He went on to say that the new alliance will aid in the expansion of the network as well as "the provision of critical, cost-effective payment solutions to African entrepreneurs."
Flutterwave boasts of having handled upwards of 140 million operations totaling well over $9 billion in value to date, while servicing over 290,000 organizations, notably Uber, Facebook, and Booking.com, among others. The company already has facilities in place in more than 33 African nations, namely Nigeria, Kenya, Uganda, Rwanda, and South Africa, and plans to expand further.
Focus On Untapped Potential In Africa
The SDF has been focusing on Africa for approximately a year, with the organization partnering with East African financial provider ClickPesa in Fall 2020 to launch a mobile money service. ClickPesa connects users to the financial institutions of Kenya, Tanzania, and Rwanda, and allows them to sign in and out of their accounts. Stellar and its collaborators are up against fierce competitors in Africa, where there are currently many payment providers operating, including  Azimo, Payoneer, Transferwise, WorldRemit, and Xoom, amongst others.
Because a significant chunk of the populace remains unbanked, Africa has emerged as a crucial market for financial service providers. Remittances, on the other hand, have fallen as a result of pandemic-induced shutdowns, with Africa.com reporting a 28% drop in money transfers to Nigeria last year. Moreover, the publication anticipated that more transactions will be made in digital currencies by 2025 and that virtual currencies will likely permeate Africa's remittance sector despite the existence of discriminatory regulations by local authorities.
Stellar reported in February that it had incorporated Circle's USDC stablecoin into its platform. USD Coin has experienced an incredible rise in 2021, with its market capitalization increasing by 733 percent since the beginning of the year to $32.5 billion. According to CoinGecko, Stellar's native coin, XLM, has risen 2.2 percent in the last 24 hours and is currently trading at $0.386.Nonetheless, XLM is still down 56% from its all-time high of $0.875, set in January 2018.