Someone Transferred $1,000,000,000 worth of BTC from a Big Target Wallet for Hackers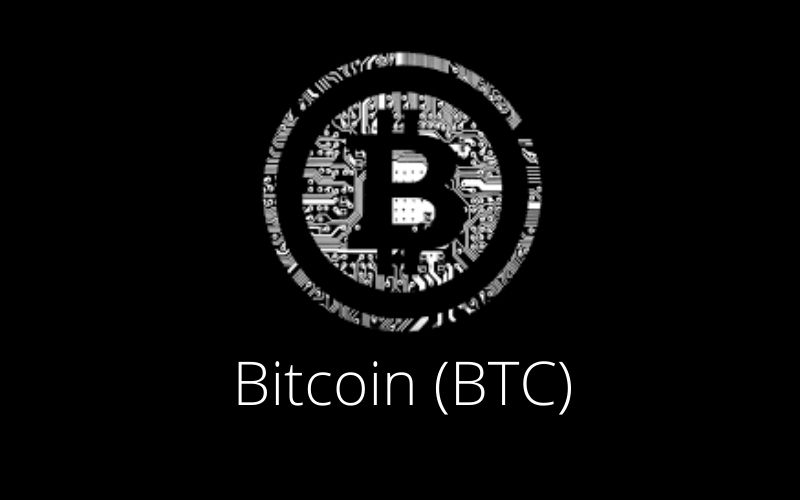 As reported by Whale Alerted, the tracker of large cryptocurrency transactions from wallets to exchanges, an anonymous Bitcoin Whale initiated the transfer of 69,369 BTC worth $1 billion from a big target wallet for hackers to an unknown wallet.
Moments after the transaction was effected and reported, the blockchain analytics firm Elliptic asserted that the mammoth transfer possibly has to do with the now-shutdown marketplace Silk Road.
Whale Alert tweeted, "69,369 BTC (955,011,610 USD) transferred from unknown wallet to unknown wallet."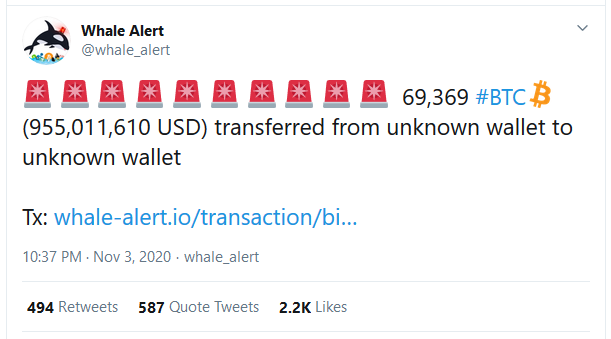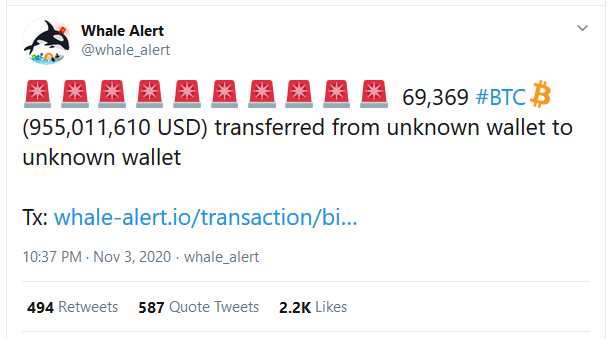 Read Also: Ethereum Whale Moves 1,251,291 ETH worth $242,525,221 As ETH Price Targets $200
The Bitcoin Address Had Been a Big Target for Hackers
The Bitcoin address involved in the transaction is a popular address among crypto hackers. According to Elliptic, it was the fourth-largest address holding BTC before the huge movement was recently initiated.
The address had since been attracting a number of high-profile cybercriminals. They had several times attempted to crack its encryption.
Sometimes in 2019, the Chief Technical Officer at Hudson Rock, Alon Gal, saw and wrote about posts that were making the address famous on a hacking forum RadForums:
"Stealing Bitcoin wallets from victims worldwide is a common goal among cybercriminals. Wallets tend to be protected by strong passwords and in the event that a cybercriminal manages to obtain a wallet and cannot crack the password he might sell it to opportunistic hash crackers who are individuals with a large amount of GPU power."
Until the recent movement, the wallet has remained without any notable activities for about 5 years. In 2015, 101 BTC was moved to the BTC-e exchange that was shut down by Feds in 2017.
Read Also: As Whales Moved 406,587 ETH, Number of Addresses Interacting With ETH Hits Single Day High
About Silk Road's Accrued Bitcoin (BTC)
Back in 2013, Ross Ulbricht, the founder of Silk Road was arrested by the Federal Bureau of Investigation (FBI). As at that time, the firm had accumulated the sum of 614,000 BTC, but 174,000 BTC was then confiscated, leaving the fate of the remaining coins uncertain.