Novogratz: Galaxy Digital Holds 70% BTC 25% ETH 5% DeFi; Says Rally Will Extend into 2022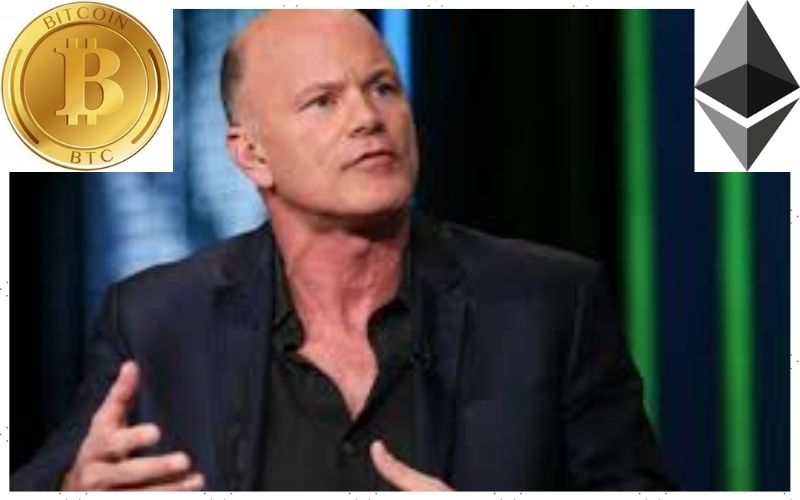 Mike Novogratz, the CEO of the crypto management firm, Galaxy Digital, has stated the reasons why he thinks that the current Bitcoin (BTC) bull market will still last for a couple of months.
He also revealed the current makeup of Galaxy Digital's crypto portfolio. In his revelation, he said Galaxy Digital has 70% Bitcoin (BTC), 25% Ethereum (ETH), and 5% decentralized finance (DeFi) tokens.
Read Also: Ethereum (ETH) Is Now Bigger Than Wells Fargo, Morgan Stanley, American Express, IBM
Novogratz made this known in a new interview on the Alpha Trader podcast. There, pointed out that Bitcoin (BTC) still has the potential to continue rising for the next 22 months due to the influx of big Banks and institutions into the Bitcoin bandwagon.
In the course of the interview, the Galaxy Digital Executive highlighted key factors driving the growth of Bitcoin (BTC), as the leading digital asset maintains its bull run.
Mike Novogratz noted:
"We've kinda passed the Rubicon, if you will. We're over the hill. The network effect of this [is] really taking off… What I'm really convinced of is we're still really early on the adoption cycle for big institutions. You haven't seen the big banks come out with their offerings yet. Let me tell you with certainty, they are coming. 
"I will be really surprised if Bitcoin is not higher this year and higher the year after.
"Covid changed everything with the macro backdrop of hard assets, and Bitcoin is so well developed, created to be a hard asset that the adoption curve accelerated. Paul Tudor Jones looked at it and said, 'Wow, this really does work as a hard asset…
Read Also: Bloomberg Analyst Shares Reason Why Bitcoin (BTC) Could Hit $20,000 by the End of 2020
"It's the single largest distributed asset ever outside of the dollar, and so you've got this community-building that's going on telling the story of why it's important.
 "Right now, we're probably 70% Bitcoin, 25% Ethereum (ETH) and 5% DeFi (decentralized finance). That feels to me about the right risk-adjusted and volatility-adjusted portfolio."
---
Follow us on Twitter, Facebook, Telegram, and Download Our Android App.