Marathon Digital Gets a $100M Funding from Silvergate Bank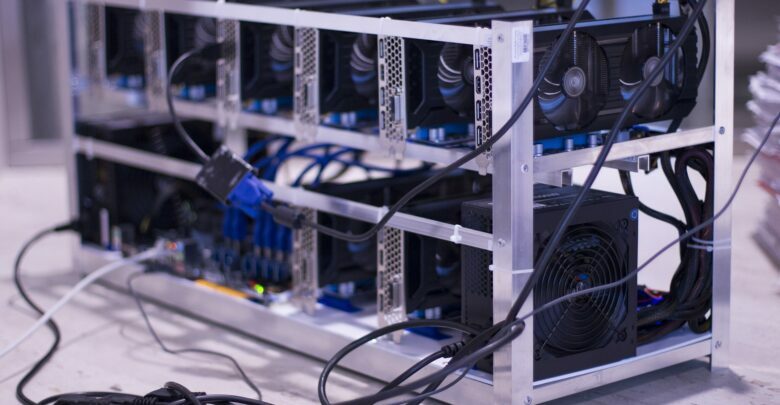 Marathon Digital has secured a revolving credit line worth $100M with Silvergate Bank for their various mining projects. The United States-headquartered cryptocurrency mining firm revealed that the credit obtained from the crypto-friendly bank would be used to purchase mining machines and fund its mining projects. The mining firm made this announcement on Friday.
Marathon Digital stated that it hopes Silvergate would renew the line of credit subsequently after the recent agreement, which is expected to last for one year. The firm revealed it had produced over 1,250 BTC, amounting to roughly $59.5M in Q3 of 2021 – more than a 91% increase compared to the Q2 figure. The massive increase in BTC production is attributed to the firm's purchase of over 26,500 ASIC mining machines from Bitmain. An additional 8,459 is on its way to boost BTC production.
Marathon Aims to Increase Hash Rate
Marathon Executive Fred Thiel said that he and his team are optimistic the hash rate would quadruple before the third quarter of 2022. Currently, the miners produce a hash rate of 2.7 EH/S. Although he acknowledged that the rate has been somewhat fluctuating, the firm is well-positioned to boost it, thanks to the credit line from Silvergate bank. 
In May, the mining company unveiled its plan to set up a carbon-neutral center by the end of Q1 2022. The center, claimed to be 300MW capacity, would house over 73,000 machines that would produce near zero carbon emission in Texas. The company partnered with Compute Network, with c construction set to begin in October. The company added that its operations by then would be 70% carbon neutral initially, with the long-term goal of having a 100%. .
The reasons for the fluctuating rate and increase in production could be China's intensified clampdown on local miners and regulatory concerns. Miners and even mining firms are skeptical of what the future would hold for the crypto industry, amidst calls from investors to regulate the ecosystem. These are partly the reasons for BTC price volatility this year.
Many U.S.investment companies and financial entities have purchased some shares in the mining firms. According to the SEC, BlackRock and Fidelity Investments owned 6.71% and 7.4% stakes in the company. 
BTC has had a wonderful run since the start of last week. After a tumultuous September that resulted in its crash severally, the flagship coin has bounced back from its loss, rising by over 16% in the last seven days. As of the time of this writing, Bitcoin is trading at $49k.