Bitcoin Miners Generated More Revenue in 2021 Than in the Past, Glassnode's Data Shows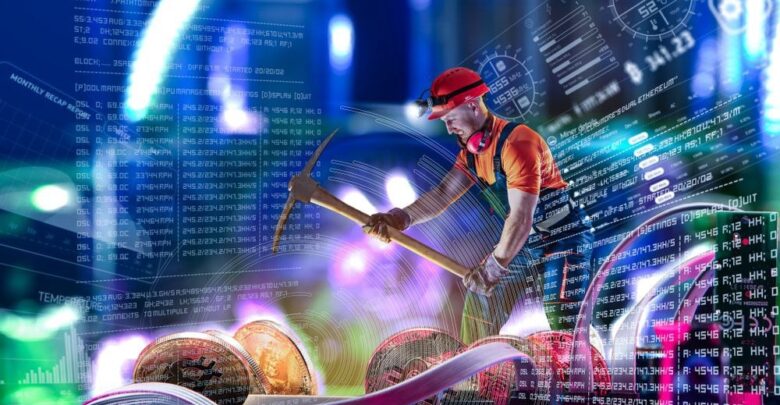 On-chain data provider, Glassnode, has shown in its latest report dedicated to Bitcoin miners that the latter has made more from crypto mining in 2021. This is despite the halving event that occurred in May 2020 which led to the splitting of their mining rewards. Glassnode's data shows that Bitcoin miners' revenue increased by 275% before the 2020 halving.
Glassnode attributed this increase to the surge in the price of Bitcoin. However, Bitcoin's price increase is not the only factor responsible for miners' revenue growth. Mining revenue reached its all-time high in April, which is the same period that Bitcoin achieved a peak of $64,000. 
China's FUD, Electricity Costs Cause Miners' Revenue to Vary 
The revenue generated by individual miners seems to vary owing to several factors, which Glassnode outlined as mining energy costs, mining rig maintenance, market volatility and unexpected events like China's mining ban and cryptocurrency crackdown. When miners' revenue increases, it is often succeeded by imminent selling pressure on the crypto market.
With the 275% increase in Bitcoin miners revenue, it shows that in a day, miners generate $40 million in Bitcoin. This contrasts with the mining income garnered especially when there is a bearish development. It was the case when Bitcoin's hash rate fell as miners left China in the wake of a mining ban in June. 
As Bitcoin's hash rate fell by more than 50%, miners could only generate $10 million per day. During this period, the price of the benchmark cryptocurrency tried to rebound after losing more than half of its price during a market-wide downturn in May. 
Post-Halving Revenue Surpasses Pre-Halving Profits 
Assessing mining revenue for this year and that of 2020 after the halving, revenue increased by 275% before halving and 630% after the halving event took place. The Bitcoin halving event takes place every four years and permits the rewards miners to get for validating transactions to get slashed. This event continues to take place at the same timeframe until 2140 when the last Bitcoin is mined. 
Bitcoin's halving event began in 2012, four years after the flagship cryptocurrency was created by Satoshi Nakamoto. Only two other events have taken place since then, one in 2016 and another in 2020. Before 2012, miners earned 50 BTC as the reward for their efforts, before falling to 25, 12.5 in 2016 and 6.25 BTC on May 11, 2020. Subsequent halving events will see the rewards split until Bitcoin reaches its max supply. 
After the last halving event, miners' rewards were reduced. However, an increase in Bitcoin's price helped them recover their losses. Industry experts have alleged that miners usually anticipate halving events because it allows miners to hold until their rewards to sell at a premium price.