Lemonway Partners with Ripple to Unlock Faster Euro-To-Euro Payments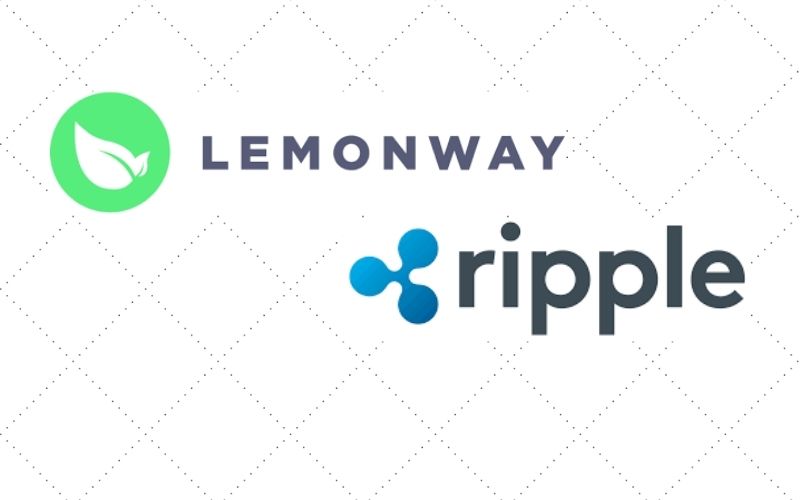 Ripple, the cross-border payment firm, has recently announced a partnership between RippleNet and Lemonway, the pan-European payment solution for online marketplaces, to unlock faster Euro-to-Euro payments.
This new partnership means that the firm is now in an association with Nium to significantly reduce the payout times and at the same time to transform its international payments for its customers.
RippleNet Will Enhance Lemonway Services
According to the report, 200 crowdfunding platforms and over 1,400 European marketplaces, depend on Lemonway's advanced payment processing and management solution.  However,  having to manage increased transaction volumes across hundreds of merchants at scales comes with several hindrances, especially the long processing times of traditional cross-border payment services.
Read Also: Ripple Moves to Expand Its Presence among Wall Street Financial Institutions
Reacting to the new development, Martin-Pierre Gaultier, Lemon Way's Chief Commercial and Marketing Officer said, "As a firm that welcomes innovation, we are always on the lookout for new business models and technological capabilities that can help us to grant better services to our merchants."
He continued by saying, "Our partnership with Ripple is a testament to this, and we're excited to be able to offer faster and more cost-effective payouts to support the evolving needs of our customers and merchants."
With their recent association with RippleNet and their connection with Niums global money transfer network, Lemonway is working on improving its euro-to-euro payment corridors and also spread to other currencies and segments in the future.
With this partnership and most especially with RippleNet's access to lots of global financial institutions in their hundreds, Lemonway guarantees reliability, transparency, and real-time payment. All these will be at a lower cost which will be the key factor in helping Lemonway attract new customers.
Read Also: Ripple Moves 55 Million XRP, As Ethereum (ETH) Whale Transfers 273,712 ETH worth $51 Million
The statement below was made by RohitBammi, the Global Head of Institutional Business, Nium:
"We are happy to announce the enhancement of payment routes for Lemonway users. Nium looks to create a fintech infrastructure that can help banks and financial institutions launch and scale innovative digital financial services without the complexity, time and cost previously required to do so, and this partnership with Lemonway through RippleNet to enhance their payments capabilities is a testament of that."
To maintain an accurate financial record, online marketplaces depend on swift and transparent cross-border transactions.
Marketplaces yield an estimated $6-$8 Trillion per year in global payment volume, growing at 10% per year. But, the current unreliable and slow cross-border payments experienced by global merchants keep them waiting for up to seven days before their payments can be processed.
Read Also: SBI Ripple Asia Gears Up To Launch XRP Remittance Platform (ODL) In 2020
We live in a global age where information moves instantly to all corners of the world, therefore, it is unacceptable that payments can take up to seven days before arriving at their destination.
RippleNet aims at fulfilling customers' demands, especially where the legacy system suffers.  The traditional process of making payments is fast changing. Lemonway in an association with Ripple is able to build significantly faster payout methods and at the same time offer a better customer service experience.
Join us on Twitter
Join us on Telegram
Join us on Facebook