Just In: Twitter Accounts of Justin Sun, Ripple, Elon Musk, Binance, CZ and Others Get Hacked By Scammers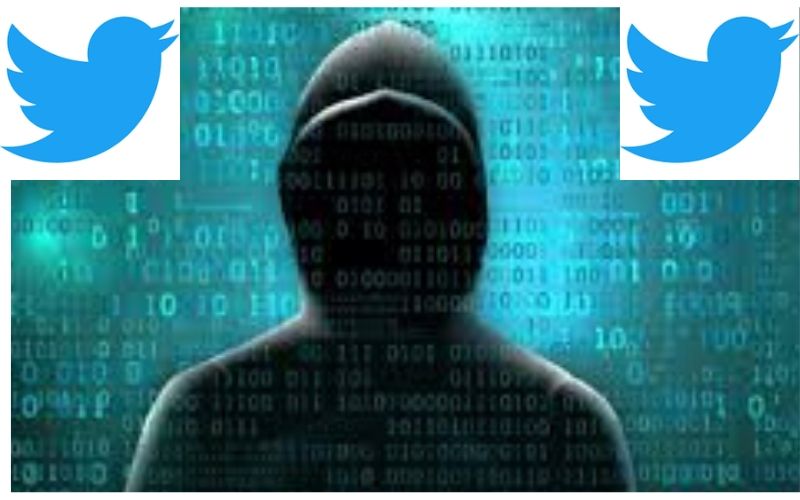 As it is now, the official Twitter handles of some crypto big guns such as Tron's CEO Justin Sun, Ripple, Elon Musk, Binance exchange, and its CEO, Changpeng Zhao, the director of news at The Block, Frank Chaparro, and others yet unknown have been hacked.
The hacker is successfully posted an exorbitant giveaway using the hijacked to scam unsuspecting cryptocurrency holders. At the time of publication, the reason they all got hacked by scammers successively has not been ascertained.
Obviously, some members of the crypto community are already falling for it, while some have realized it's a scam and tipping other members not to fall for it.
As a report has it, the hack goes beyond the Crypto Twitter, as the accounts of important personalities such as Elon Musk and Bill Gates also got hacked.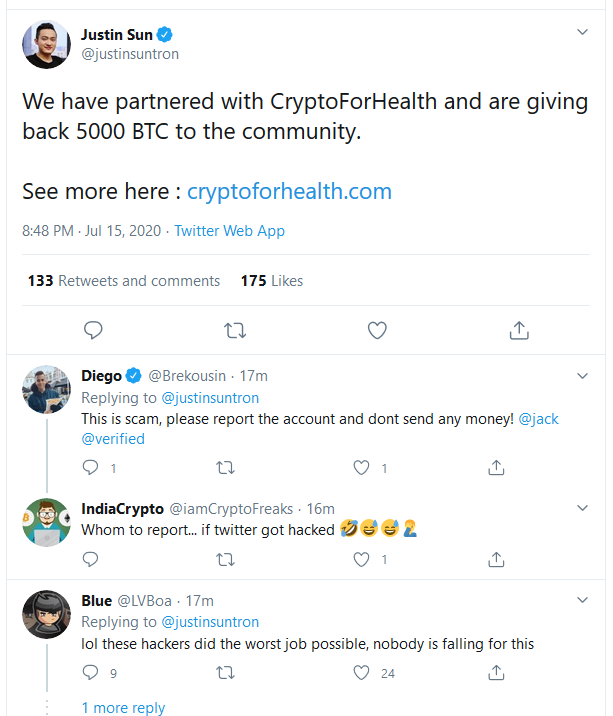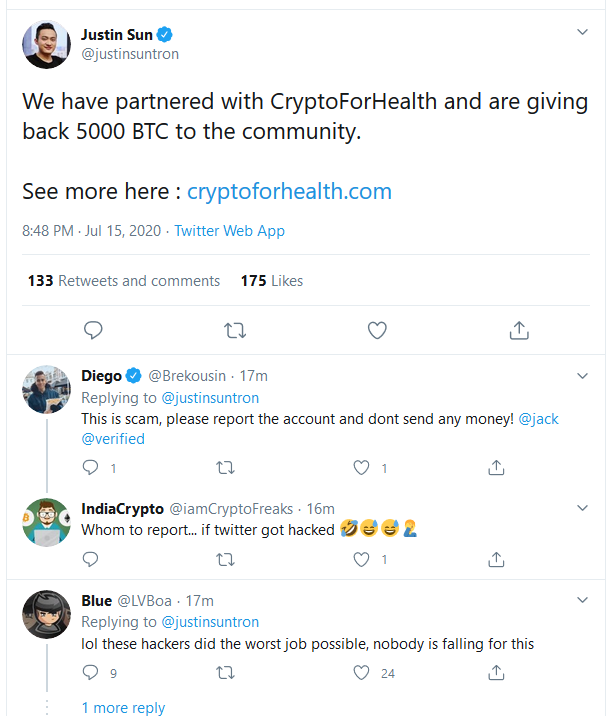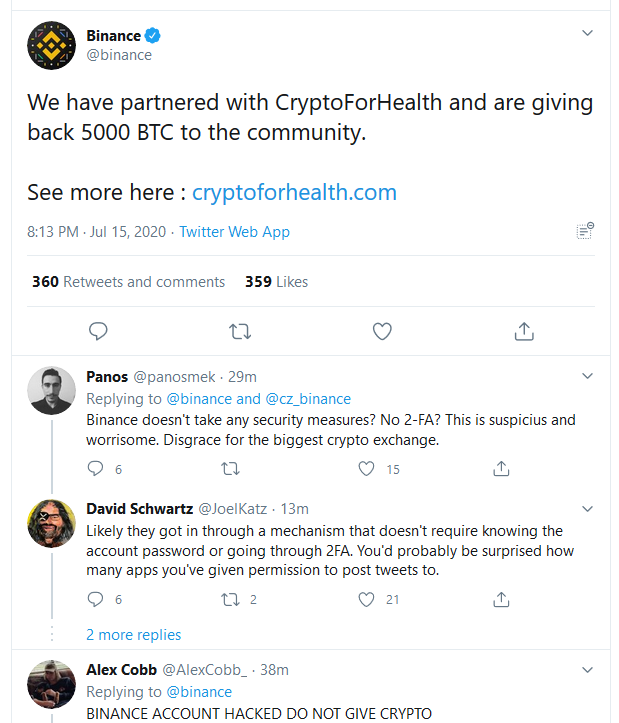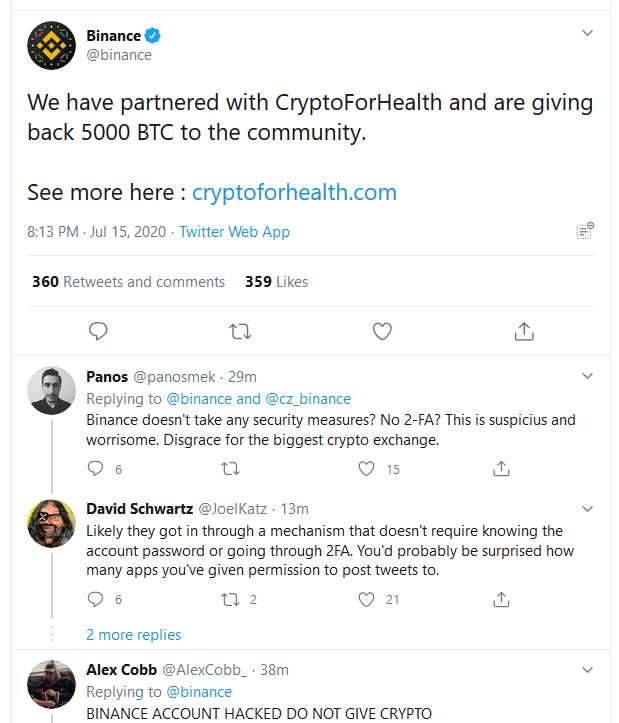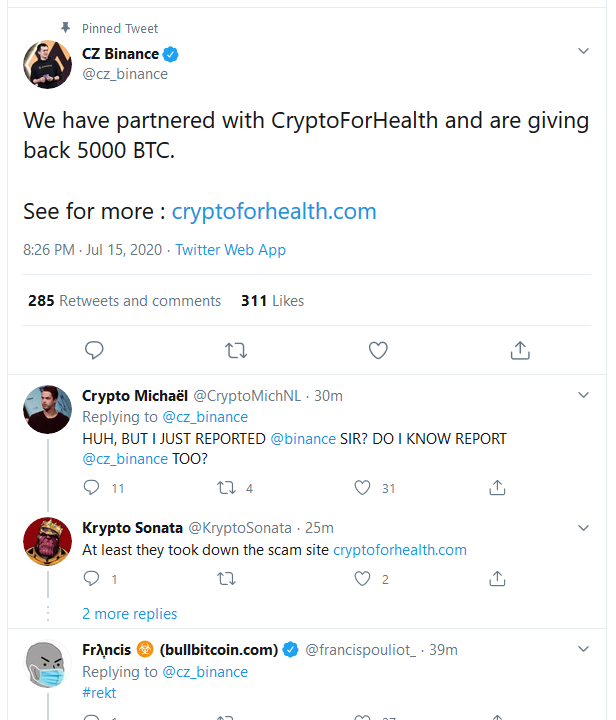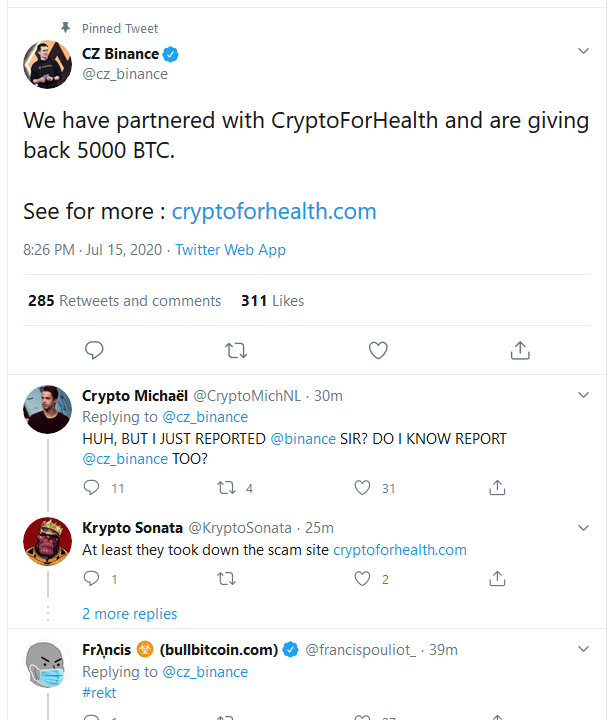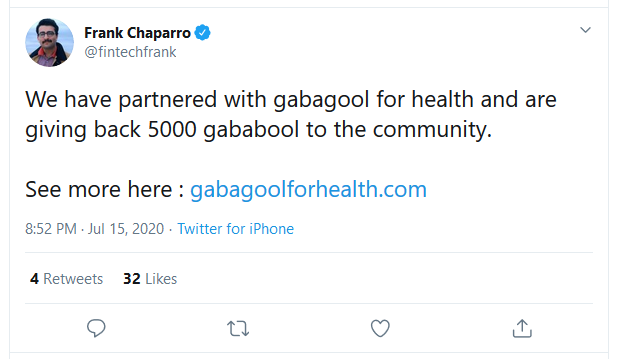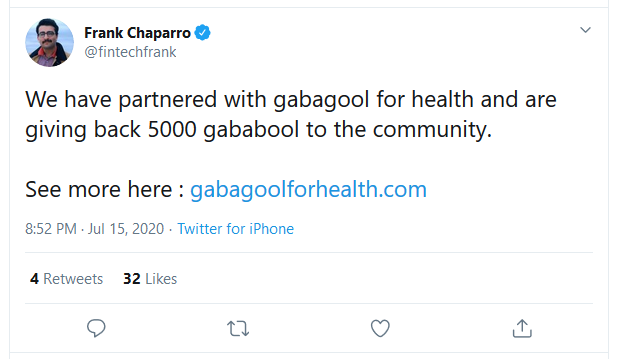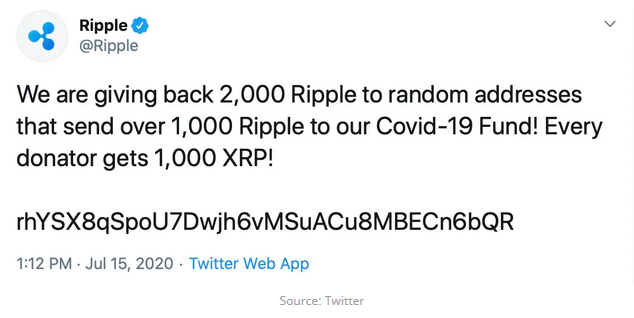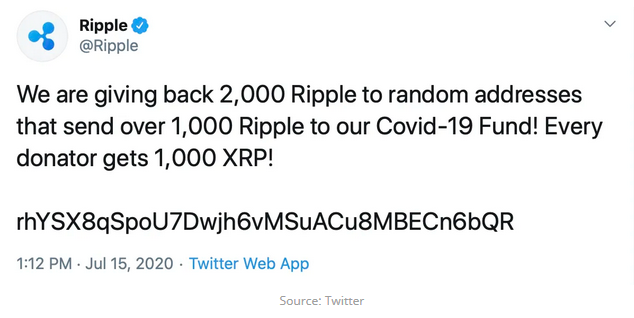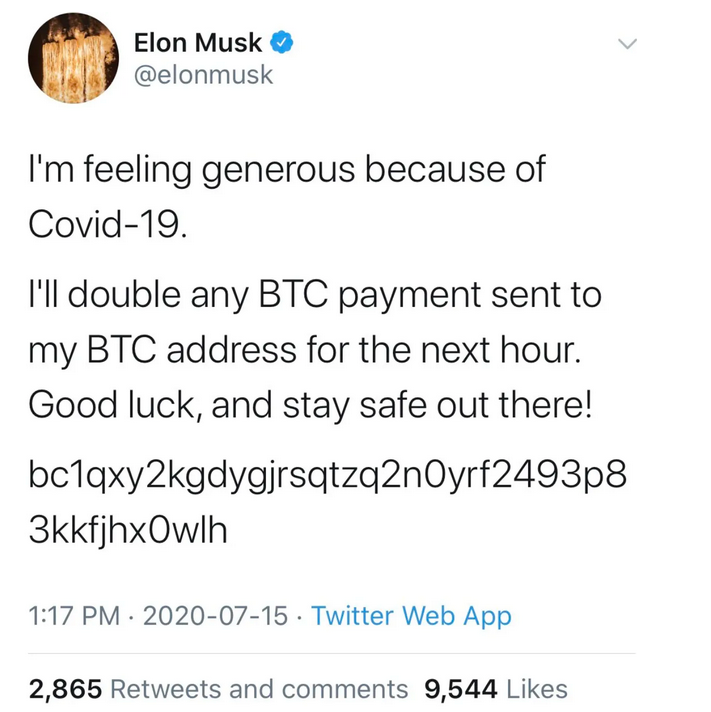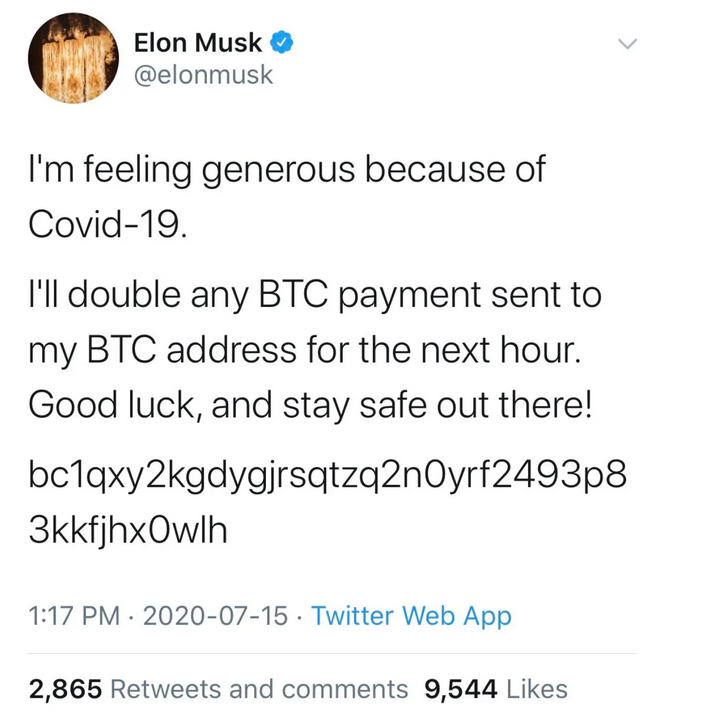 Details later…