Jared Tate Reacts As DigiByte (DGB) Surpasses 13 Billion Circulating Supply Mark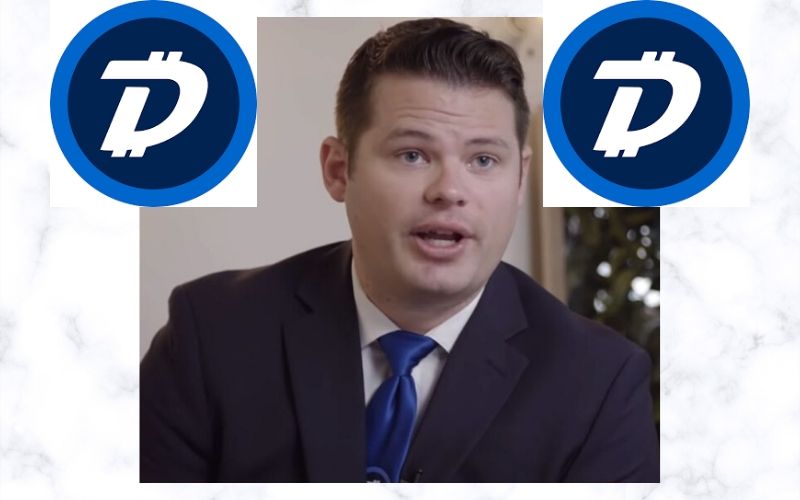 The creator of Digibyte (DGB) Jared Tate has recently showcased his excitement to a new milestone attained in the DigiByte ecosystem. According to a report, DGB has just surpassed the 13 billion circulating supply mark.
This new development was hinted via Twitter by a DigiByte community member moments ago. The report stated that there is 8 billion DGB left to be mined over the next decade.
The DigiByte blockchain has just gone over the 13 billion circulating supply mark! Only 8 billion remaining to be mined over the next decade and a bit before it's done, at which time miners will survive off just transaction-fees. You can see digistats.digibyteservers.io for more info," Josiah Spackman reported.
Jared Tate Displays His Excitement in the New Development
The creator of DigiByte (DGB), Jared Tate, showcased his excitement in the new milestone while reacting to the report.
In his response, he congratulated the whole community for the new development, stating that DGB is now halfway of its circulating supply.
He furthered that the digital currency will surely become scarcer as it advances, which is expected to enhance its market price.
"Congratulations everyone! We are now over halfway of all DGB that will ever be mined. Your DigiByte will only become more scarce! 6+ years. Battle hardened and proven. Truly decentralized blockchain technology," Jared Tate responded.
Congratulations everyone! We are now over halfway of all $DGB that will ever be mined. Your #DigiByte will only become more scarce! 6+ years. Battle hardened and proven. Truly decentralized #blockchain technology. https://t.co/zMpPr8WTLp

— Jared Tate ©️ (@jaredctate) April 6, 2020