Get Up To 100 USDT for Trading On Bitget Exchange. Here's How to Apply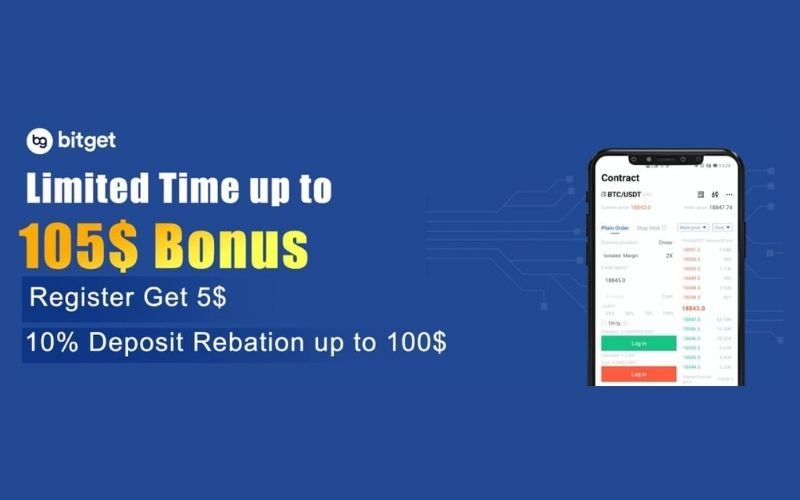 According to a report, the Singapore-based deviation margin trading exchange, Bitget, is holding a new campaign that comprises Registration Gift and First Deposit Bonus for New Users.
Going by the report, potential users could gain up to 100 USDT in registration and deposit bonus.
What Must Users Do To Qualify for the Bonus?
Bitget exchange outlined what potential users must do to benefit from this bonus.
Read Also: PayPal Decides Not To Support XRP. Here Is Why
According to the exchange, new users will receive a gift of 5 USDT upon registration. Also, new users that proceed to deposit will receive a 10% extra bonus for the net contract deposit (excluding internal transfer). The bonus is capped at 100 USDT.
The campaign started on 30th November 2020. Bitget exchange will discretely decide and announce the date for the end of the campaign. So, crypto traders and investors are still opened to this opportunity.
How to apply
Interested traders and investors can apply from the online customer service on Bitget's official website or the account manager.
Contact Us
Customer Services:[email protected]
Market Cooperation:[email protected]
Quantitative Market Maker Cooperation:[email protected]
Read Also: Bitcoin (BTC) Worth $2.3 Billion Remain Frozen As OKEx Investigation Continues
Official Channel
Official Website:https://www.bitget.com
Telegram Group:https://t.me/bitgetEN
Twitter: https://twitter.com/bitgetglobal
Facebook: https://www.facebook.com/Bitget-Exchange
YouTube:https://www.youtube.com/channel/UCA8wRGXdnCEp6Yw3uxVdv6w/featured
Medium: https://medium.com/bitgetglobal
Reddit: https://www.reddit.com/user/Bitget
Platforms Bitget Settled in
CMC: https://coinmarketcap.com/rankings/exchanges/derivatives/
CoinGecko: https://www.coingecko.com/en/exchanges/derivatives
cryptoadventure:https://cryptoadventure.org/exchanges/