Former U.S Treasurer Praises XRP, Claims It Is Different From Other Cryptos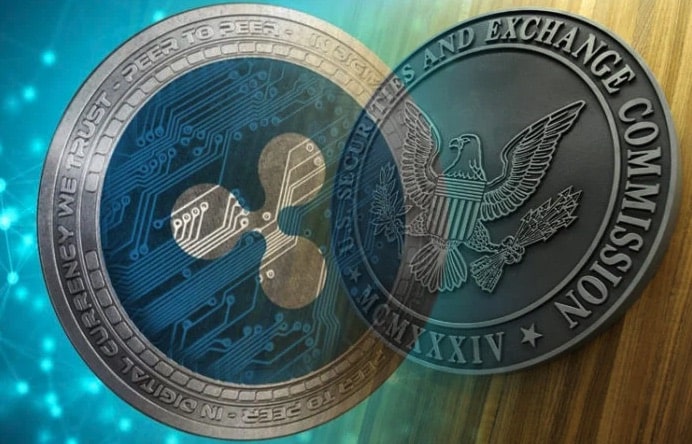 Rosie Rios, former U.S Treasurer, has singled out XRP amongst other cryptocurrencies. Rios is full of praise for the crypto, outlining that it performs better than other cryptos. In a Tweet she shared, Rios reveals that the fact that Ripple's XRP is used for cross-border payments gives it an edge over other cryptocurrencies that are mainly speculative. 
The former treasurer also highlighted China's recent ban on cryptocurrency as something that could favor the crypto and continue to set it apart from the rest. On Friday, China intensified its crackdown on cryptocurrency by refraining everyone from partaking in crypto-related activities. While many people claim that the ban is the most severe of all bans owing to the sharp drop in BTC price, one can argue that the current China ban is no different from other bans they have placed on virtual assets. The result always favored cryptos, as their prices would rise again. 
XRP Facilitates Cross-border Payments Amongst Others 
Rios, whose name was once printed on billions of USD banknotes, said that while XRP's main purpose is to make cross-border payments convenient, other coins thrive on speculation. Of course, Rios was only sharing her take. Nevertheless, her words shouldn't be taken for granted, but many consider it biased, considering that she is currently on the board of Ripple Corporation.
In April, the ex-U.S treasurer was appointed to the board of directors by the DLT provider. Brad Garlinghouse, Ripple CEO, stated that having Rios would add invaluable insight to the San Francisco-headquartered company. Garlinghouse added that her indelible wealth of experience in the government and private sectors would offer a new dimension towards Ripple's growth. Rios replaced Yoshitaka Kitao, SBI Holdings CEO, who resigned quietly the month before. 
Rios was the 43rd United States Treasurer, lasting seven years in the position between 2009 and 2016. Before the end of her tenure, she was known as Jane Doe, whose only recognition was her name and signature on the greenbacks. 
Kraken CEO Takes a Swipe at Rios and XRP 
Jesse Powell, Kraken CEO, mocked Rios for her efforts to promote XRP and trash other cryptos. Powell said, "If you were wondering where some of these politicians get their ideas. We aren't all on the same team, and we don't have the same goals. Don't forget that."
Powell further said Ripple posed a tremendous danger to exchanges after the company was sued by the US. SEC for violating crypto trading regulations and involving its employees in trading marked cryptos. Ripple is still at loggerheads with the SEC over XRP's status as a security.