El Salvador's Court of Accounts Set to Query Bitcoin Decision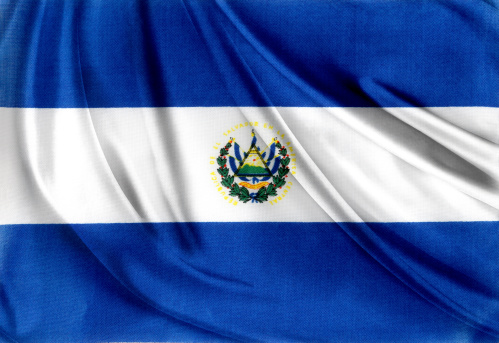 El Salvador's decision to make Bitcoin a legal tender may have been unsettling in light of the recent revolt trailing the new law. As soon as the Bitcoin law became effective on Sept. 8, it was followed by mixed reactions, most of which were critical. Now, El Salvador's Court of Accounts has involved itself to address the raging complaints and critiques that surfaced in the last few days.
According to reports, the financial court will be probing the use of public funds to purchase Bitcoin and set up infrastructure for Bitcoin transactions in the region. President Nayib Bukele had announced earlier that about 200 Bitcoin ATMs were set up to serve locals alongside the Chivo wallet whose launch has faced several hitches. Chivo kiosks were also set up across the region. The Chivo Bitcoin wallets are linked to any of the 200 ATMs from which fiat dollars can be withdrawn, Bukele had announced.
Protests Trail El Salvador's Bitcoin Decision 
Earlier in the week, it was reported that critics of the law had staged a protest around the country burning some of the Bitcoin ATMs and Chivo kiosks to register their displeasure against the Bitcoin law. The decision to pass its Bitcoin law was spontaneous following an indication of interest by President Bukele at the Bitcoin 2021 conference that occurred in Miami, USA. Without consulting locals or public opinion, President Bukele assumed it was the best decision for his country owing to the remittance challenge it faces.
The Court of Accounts will sanction officials of President Bukele's cabinet for funds misappropriation, reports noted. Criminal proceedings will also be instituted against these officials if the court ever finds evidence that makes them guilty. Officials under investigation include those in the ministries of finance and economy, and commerce and investments.
It remains to be seen if any criminal proceeding against government officials will stand given that the law was passed by the majority of the El Salvadoran Congress, meaning it has legal backing. Many have also alleged that El Salvador is unbundling its democratic toga for an authoritative one because of the sudden passage of the law. 
IMF Cautions El Salvador Over Bitcoin Law, Cites Economic Implications
Despite president Bukele's touted prospects of the new law, some global organizations including IMF and the World Bank have cited immediate concerns for the country's economy, noting that it is likely to worsen its economic woes. President Bukele's attempt to cull the endorsement of both economic organizations back in July was rebuffed. Authorities at the IMF warned the president about the country's rising debts and disagreed with the proposed Bitcoin solution.