Crypto Market Roundup For August 9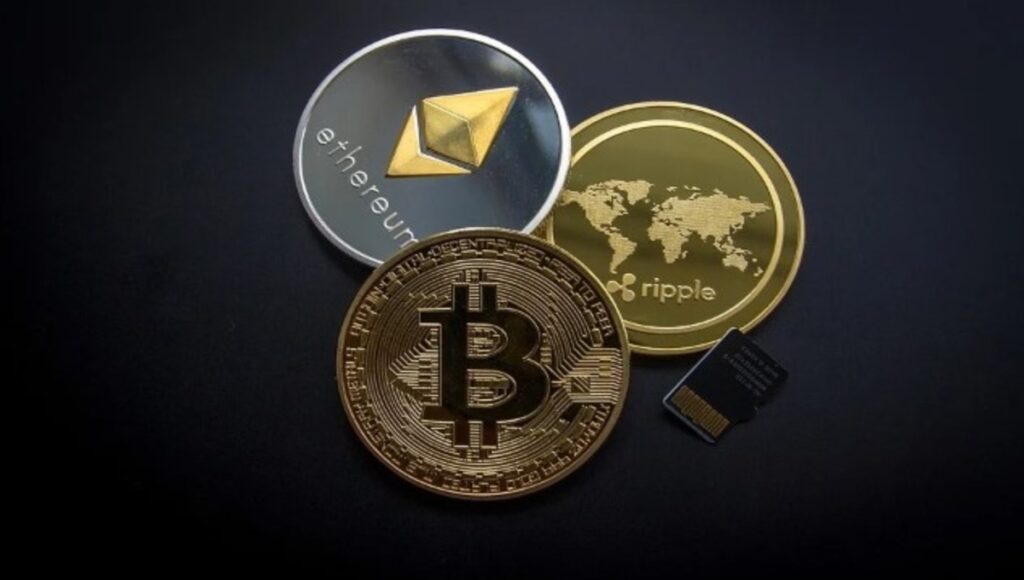 Discover happenings from all over the world in the cryptocurrency space last night and early this morning.
Bitcoin News
For the third successive week, Bitcoin remained green and trades around the $45K range. This price represents its highest close after declining below $47K around mid-May. Even though the Bitcoin price surged past 45K yesterday, it couldn't sustain it and dropped slightly to now trade at a little below $44K. 
The 200-day moving average shows that Bitcoin is struggling to overcome its resistance price range even though it has always closed over the range highs of May and June. But might make a move to overcome the next resistance level (which is at about $50K) once it makes some closes over the range depicted in the 200-day moving average. However, Bitcoin will likely create a higher low (around the $42K range) to show that it's about to flip its current resistance to support before aiming for higher resistance ranges.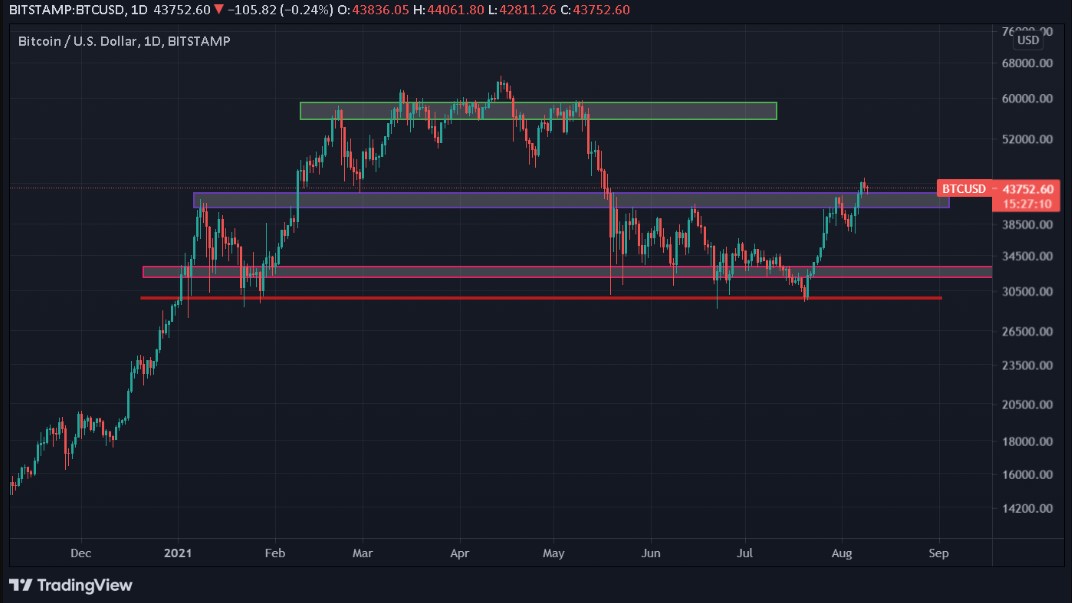 BTC chart. Source: TradingView
Altcoin Gainers And Losers
The entire cryptocurrency market cap rose to $1.92 trillion yesterday but has since declined slightly to $1.83 trillion right now. The $1.92 trillion levels represent its highest since declining less than $2 trillion on May 20.
Eth's surge above $3K and BTC's price rising above $44K are the main reasons for the rise in the market's cap. After gaining almost 24% and trading at about $0.15, the XDC network (XDC) is the highest gainer so far.
Even though Chiliz (CHZ) also appreciated by 12% today, its increase is about 50% XDC. Conversely, Safemoon (SAFEMOON) declined by 22% and has lost 11.4% in the past week. Hence, $safemoon is now the 79th among the top 100 cryptocurrencies. Also, it's about to set a new multi-month record low.
Other Updates 
Delay In Us Congress' Crypto Infrastructure Bill. 
The wordings in the bill is delaying its passing, but it's hoped that when it is passed, it will make the crypto industry stronger even though it is coming at a considerable cost to some practitioners in the industry. While crypto enthusiasts are happy about the regulation for the crypto space, they support the senators' amended bill, which favors long-term benefits over immediate benefits, especially the increased tax income for the government.
Tether Issues Over 1B Fresh Tokens To The TRON Network. 
Whale alert (foremost crypto volume transactions tracker) has revealed that Tether has minted and sent new 1.2B USDT tokens to the Tron network. However, the company's chief technical officer, Ardoino, was quick to clarify that these freshly issued tokens will be for the next issuance requests and chain swaps.
Audi To Launch NFT Collection. 
According to various Chinese media reports (including popular Chinese social platform, Weibo), NFT protocol, xNFT, will handle Audi's limited NFT collection's minting. Then, by August 10, the NFT series collection will be launched by the company. As part of the pre-launch, Audi released a 15-second video in the mandarin language. These NFT series will be done in collaboration with Robb report, FAW-Volkswagen, and xNFT.