Credible Crypto Says XRP Is Poised For Breakout, Sets New Target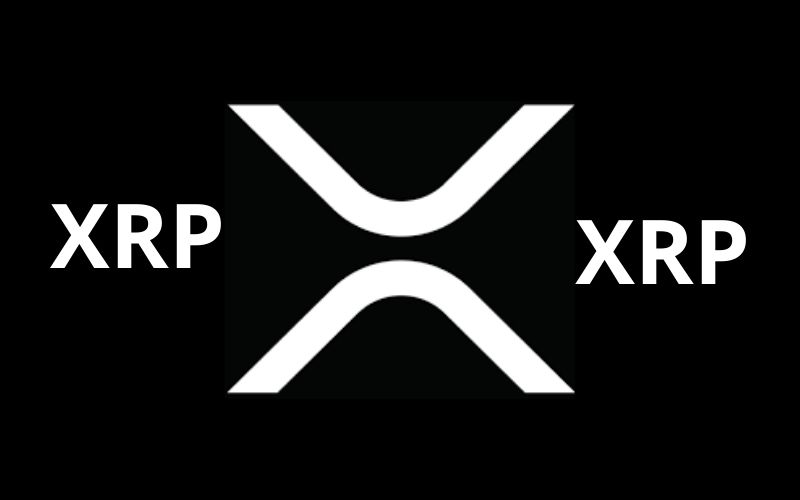 A popular cryptocurrency analyst identified on Twitter as Credible Crypto has recently showcased his bullishness on the third-largest digital currency by market cap XRP, setting a new target for the cryptocurrency as he says it appears poised for a new price breakout.
Sharing his thought based on Elliott Wave Theory with his teeming followers on Twitter, he said he expects XRP to continue its uptrend, but he thinks this may be difficult if Bitcoin (BTC), the largest cryptocurrency by market cap, drops below the $18,800 price region.
Credible Crypto tweeted, "If this 19,000 level holds, I expect we go for new ATH (finally) next. Anything below 19k will have to wait at that point in my opinion… 18.8-19k to be exact."
Read Also: David Schwartz Says XRP Community Could Force Ripple To Burn Its Over 50 Billion XRP
However, he opines that XRP would embark on a significant price uptrend from its current price level of about $0.61 to around $1.15 if the price of BTC maintains the $19,000 level.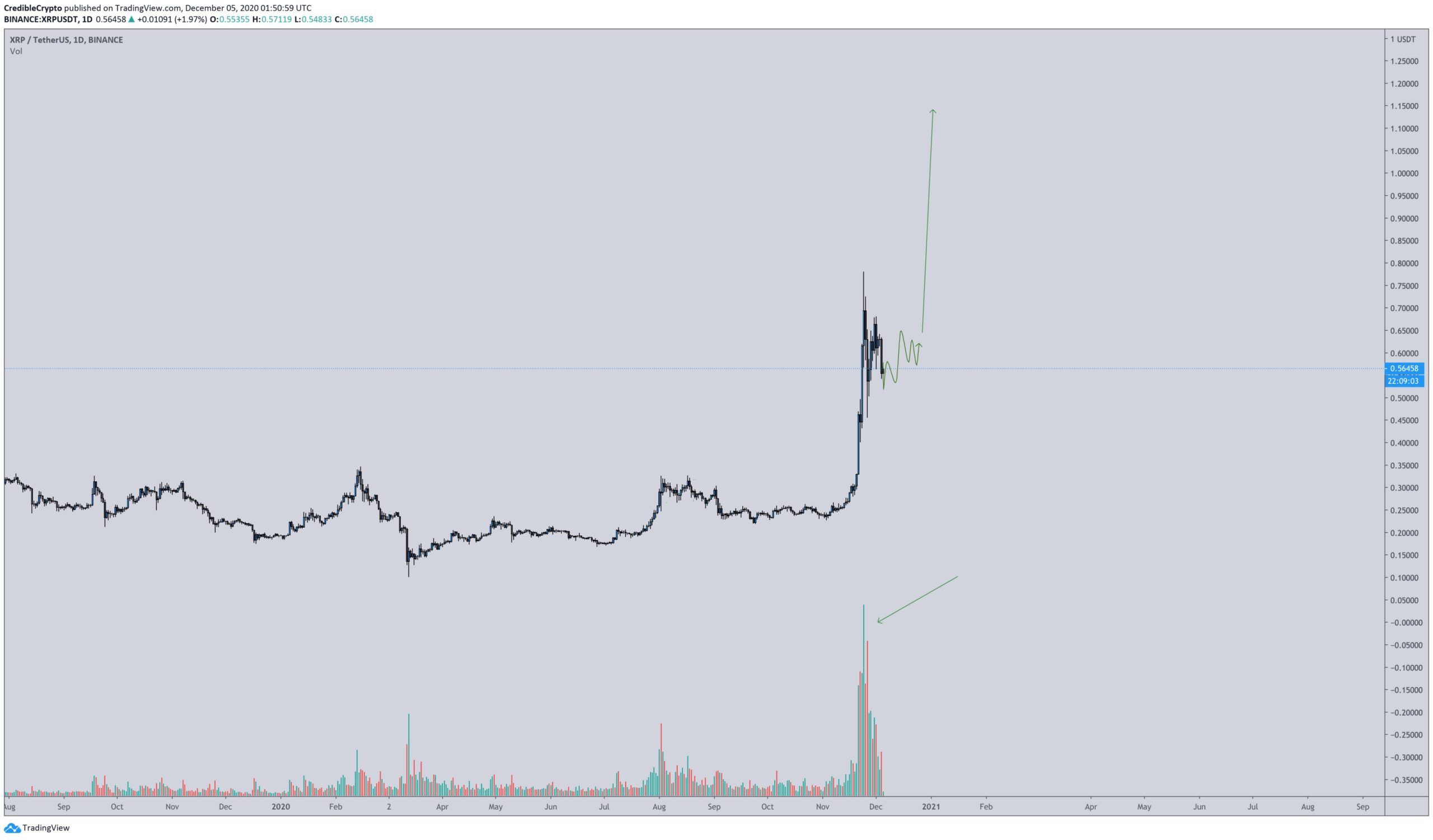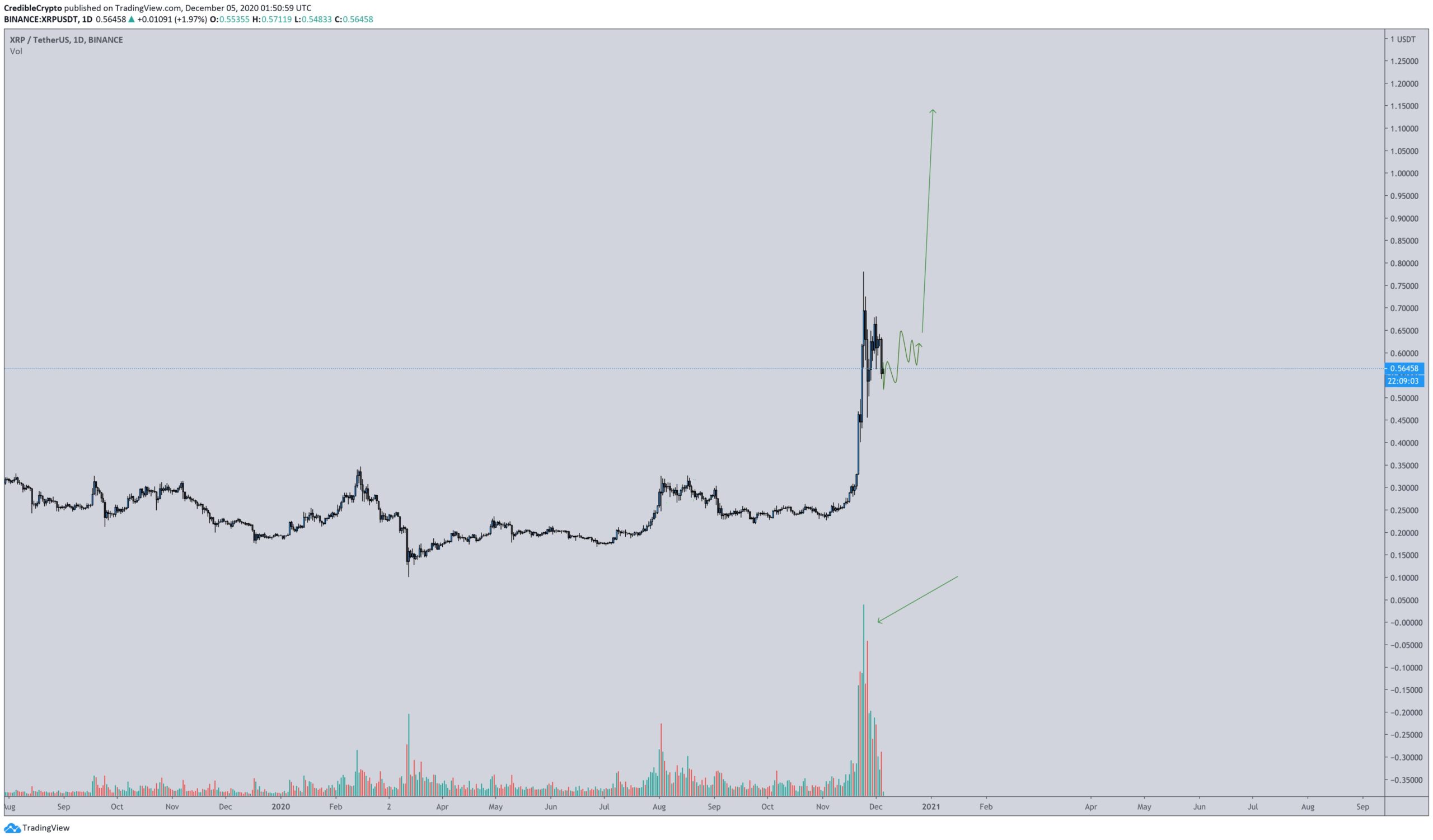 Crypto Michael Shares His Opinion Regarding XRP Price Trend
Another crypto analyst, Michaël van de Poppe, popularly known as Crypto Michael in the crypto ecosystem, also shared his opinion regarding the possible trend of the price of XRP.
According to the analyst, the digital token XRP is likely to move down to the $0.36 level if Bitcoin breaks down.
He further added that he believes the cryptocurrency is targeting $1.00, considering the impact which the upcoming flare airdrop would have on its price:
"The momentum is on Bitcoin, but there is also significant momentum on XRP as there is an airdrop approaching in the coming week…
The $0.22 [mark] flipped for support which granted that we've made a higher low structure in this upward structure during the year 2020 after which this downtrend broke to the upside, resulting in such a massive impulse wave toward $0.80
Read Also: Ripple Locked Back 900 Million XRP Out of 1 Billion XRP Unlocked, Focuses On OTC Sales
However, as XRP frequently has those massive moves, a correction is most likely to happen through which we can anticipate potential support around $0.45 and potentially at $0.36 to $0.32 if Bitcoin starts to correct. If that happens the next impulse wave might go toward $1.00-plus."
---
AFFILIATE: Trade your preferred cryptocurrencies seamlessly at Bitget.com