Ripple Locked Back 900 Million XRP Out of 1 Billion XRP Unlocked, Focuses On OTC Sales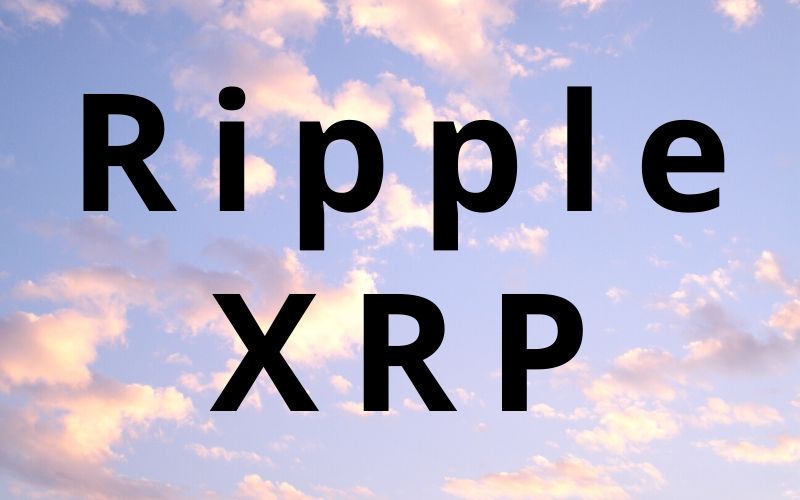 Ripple, the cross-border payment firm based in San Francisco, has been striving over the years to enhance the adoption of cryptocurrency using its native token XRP.
The payment firm has also been working hard to find use cases for the digital asset beyond being an investment. This led to the leveraging of XRP's transaction speed, scalability, and cost-efficiency by some of Ripple's customers across the world, in accordance with the partnership agreement between them.
In a nutshell, a number of developmental decisions have been taken over the years, to increase the liquidity of the third-largest cryptocurrency by market capitalization, XRP.
Read Also: Crypto Strategist Scott Melker displays His Bullishness on ADA, ETH, LTC, XRP and Three Others
In a bid to keep up the development of the XRP ecosystem, Ripple usually unlocks 1 billion XRP from escrow on the first day of every month. However, the firm usually locks back the largest part of the unlocked XRP in the escrow. This operation is very common in the XRP community, but the firm has assured its users that programmatic sales of the digital asset have been placed on hold.
Ripple Locks Back 900 Million XRP in the Escrow

As always, Ripple unlocked 1 billion XRP in the escrow on 1st December. This transaction was initiated in three installments of 500 million XRP, 400 million XRP, and 100 million XRP. Whale Alert tracked and reported these transactions.
After this month's release, the payment firm locked the released XRP back into the escrow. Ripple locked in 900 million XRP back in escrow after which it was noted that the company moved a sum of 224 million XRP. This sum was far more than the remaining 100 million XRP it reserved from the escrow release.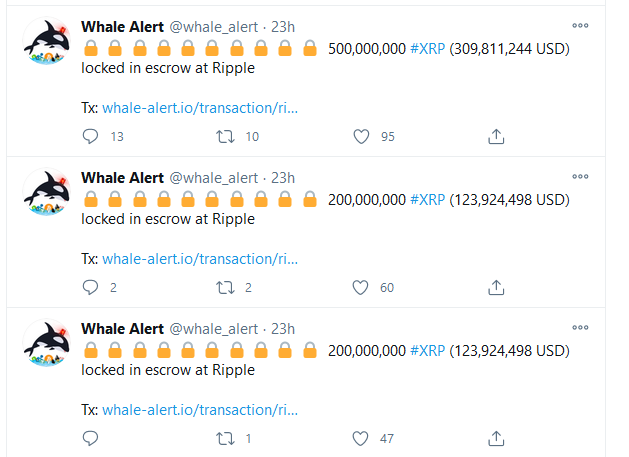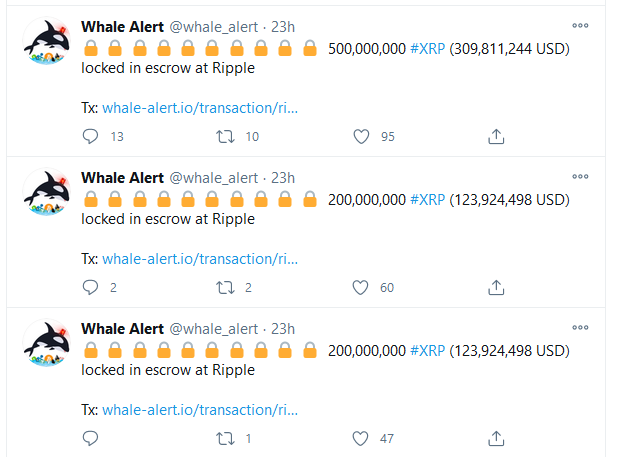 Source: Whale Alert's Twitter
Whale Alert also reported a transaction from Ripple OTC Distribution wallet to unknown wallets, in two transactions close to 40 million XRP altogether.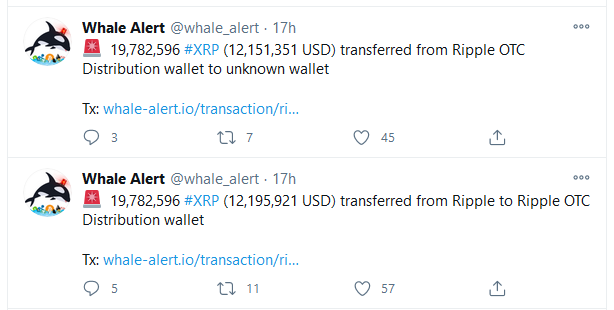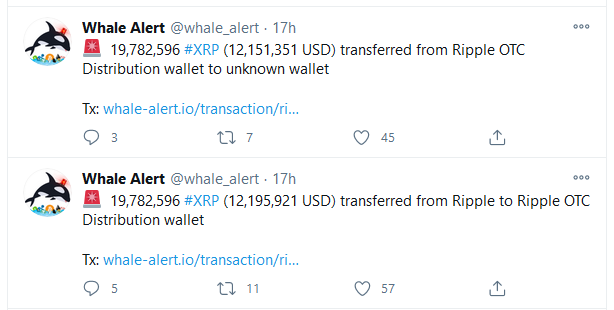 A movement of 150 million XRP between two unknown wallets was also observed. Considering the price of XRP around the time of the transaction, the total value moved was relatively $139.5 million.
Read Also: KFH Affirms Using  RippleNet to Foster Over 100 Million Transactions in Just a Year
This transaction could be for OTC sales of the digital token XRP. The payment firm even made it clear in the third-quarterly report that:
"Ripple focused solely on its over-the-counter (OTC) sales and leases as part of providing increased XRP liquidity to certain RippleNet ODL customers to improve their ODL experience, eliminating the need for pre-funding and enabling instant global payments."
---
Trade your preferred cryptocurrencies seamlessly at Bitget.com