Cardano's Shelley Incetivized testnet has recently hit a milestone in terms of stake pool registrations and active pools, the communications director at Cardano, Tim Harrison has said.
Cardano community members are awaiting the integration of Shelley testnet into mainnet, towards the full decentralization of Cardano network.
Cardano's Shelley Records over 1,000 Stake Pools Registration
The Shelley Incentivized Testnet has been outstanding since its launch. When the incentive was launched, it was expected to accrue around 100 stake pool registration.
But according to Tim Harrison, the Cardano's director of communications, Shelley Incentivized testnet has reached a total of 1046 pools registered and 672 active pools.
The Shelley testnet has now recorded over 11.5 billion staked ada, with more than 15,000 active users.
Tim Harrison said, "Over 11.5B ada is now being staked on the testnet. The many improvements to performance have resulted in an increase in uptime – but there's still a way to go. We are not resting on our laurels, even for a minute, and efforts to improve stability and performance are ongoing."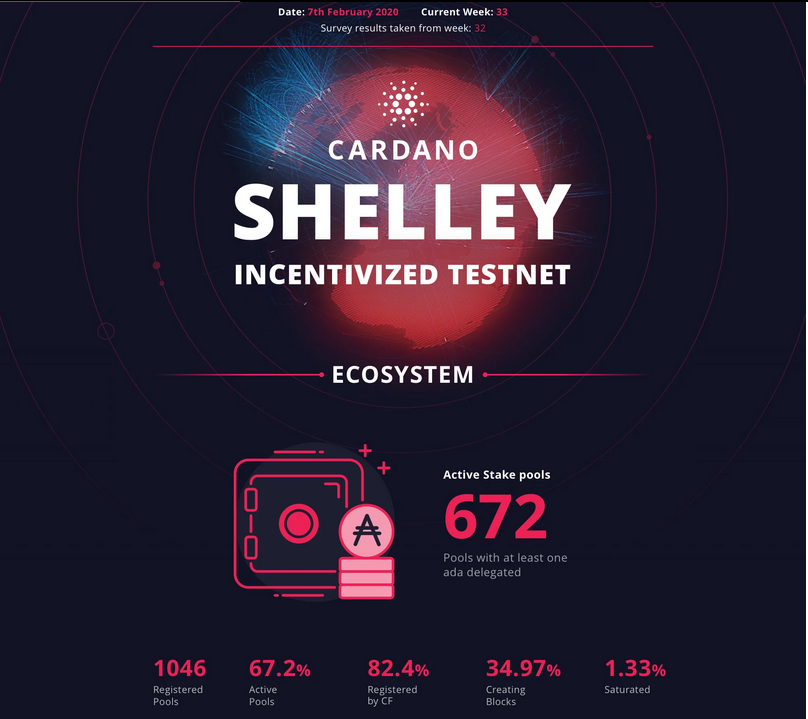 Image Credit: iohk.io
Harrison also stressed that the progress so far is the result of the passions displayed by the Cardano community members. He stated that the user base of the community adds more numbers on a daily basis.
He said, "Still, the progress to date is a remarkable testament to the commitment of our incredible Cardano community, which grows in number and passion every day."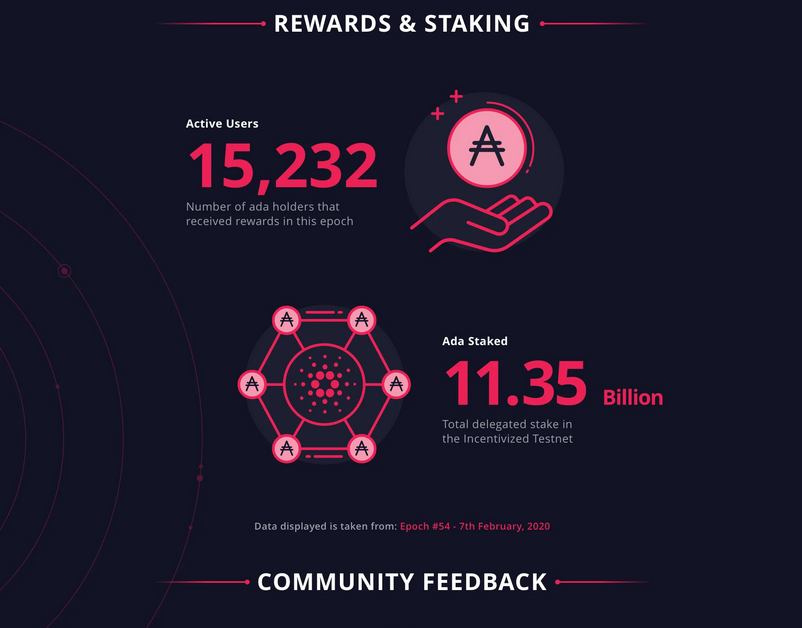 Image Credit: iohk.io