Cardano Once Again Outranks Ethereum as the Blockchain with Highest Development Activity on Github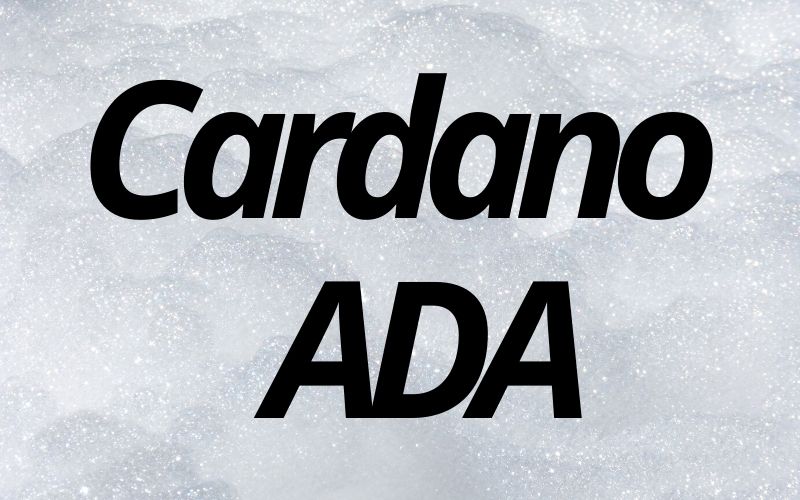 Cardano (ADA), a third-generation blockchain project, has once again outranked Ethereum to become the blockchain with the highest development activity on Github, an American multinational corporation that provides hosting for software development and version control using Git, between August and September 2020.
Cardano Beats Ethereum Once Again Based On Github Development Activity
Cardano (ADA) becomes the leading blockchain by average daily developers activity on Github between August and September, according to an independent crypto news updater, CryptoDiffer, beating the competition from Ethereum and other top blockchains.
The daily activities of blockchain developers on Github and other factors were used to rank several blockchain projects, where Cardano came significantly on top, followed by its stern competitor in the industry, Ethereum (ETH), while Kusama (KSM) came third on the list.
This is the second consecutive month, when Cardano will notably outrank other top blockchains, especially Ethereum, based on Github development activity. This was also the case in the July/August ranking, indicating that the firm behind the development of the cryptographic project, IOHK, is still busy working as always after Shelley was launched a couple of weeks ago.
According to CryptoDiffer, the data used in the ranking was provided by a comprehensive market intelligence platform for cryptocurrencies, Santiment.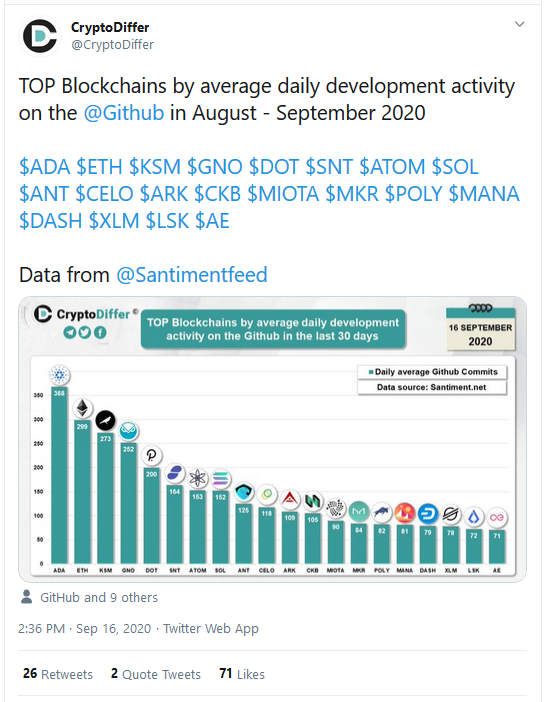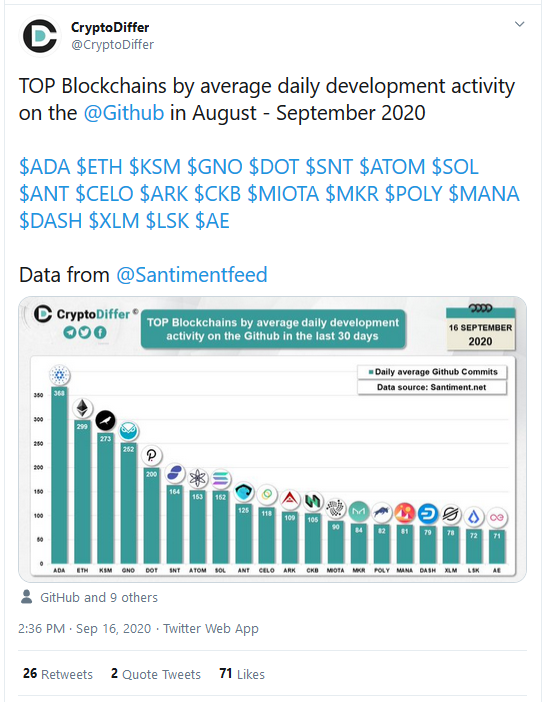 Charles Hoskinson Urges YouTube to Wake Up
In another development, the CEO of IOHK, Charles Hoskinson, who also co-founded Cardano (ADA), tweeted that it is high time YouTube started taking responsibility for the numerous compromised accounts used for fake giveaway scams.
A lot of people are pointing accusing fingers at Hoskinson, since many of these fake giveaways have turned into Cardano scams.
Charles Hoskinson tweeted, "And I noticed that more channels on YouTube have been hacked for giveaway scams. And of course the people hacked and their fans are blaming me because they see "Cardano". How many lawsuits have to happen before the YouTube Corporation wakes up? This is sad and unethical."
A crypto user reacted to the tweet, "Look at why they are allowing it. Along with the Apple store and beyond. It's a given. I'm just shocked how in the hell they can keep doing this consistently for so long."
In response to the user's viewpoint, Hoskinson wrote, "They can easily deplatform viewpoints they don't like with great precision, but can't stop simple scams?"
Join us on Twitter
Join us on Telegram
Join us on Facebook