In the wake of sealing a partnership with Coinbase, the price of Cardano (ADA) experienced a significant uptrend in the market, surpassing a number of digital tokens to occupy 8th position according to CoinMarketCap, recording a one-year high in the process.
Cardano (ADA) has been in a positive trend since the era of Shelley started, including new innovations welcomed by the community lately.
As earlier reported by Herald Sheets, IOHK, the firm behind the development of Cardano (ADA) led by Charles Hoskinson, announced a partnership on 3rd June 2020 at the Shelley Virtual Summit, with Coinbase Custody, cold storage managed by the popular US-based cryptocurrency exchange.
Following the big announcement, the price of the digital token ADA rose to a one-year high of $0.1021, a level that the cryptocurrency has not attained since 23rd June 2020.
At the time of filing this report, Cardano (ADA) is trading at $0.099735, with about a 6% price upsurge in the last 24 hours.
The significant increase in price has enhanced Cardano (ADA) to displace a number of digital tokens such as Binance Coin (BNB) in the market ranking.
ADA now occupies the 8th position behind Litecoin (LTC). With the look of things, the digital currency could soon join the 5 largest cryptocurrencies if it maintains the positive trend it embarked on since the first day of June 2020.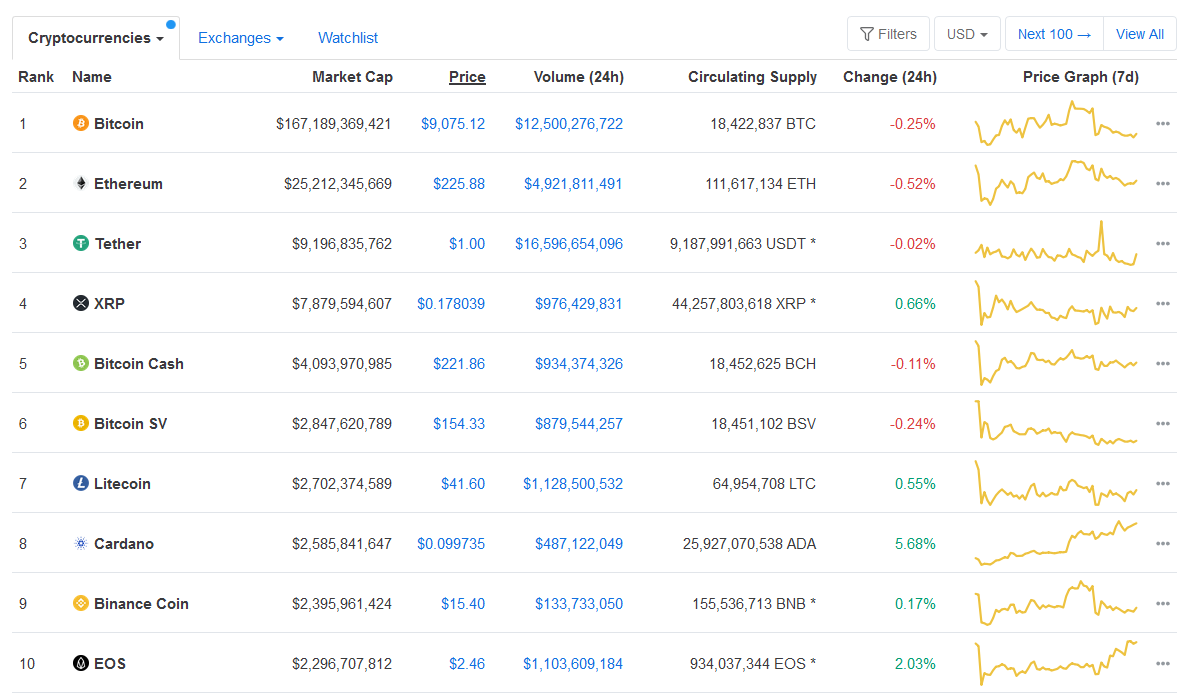 Cardano (ADA) Would Soon Become a Top 5 Cryptocurrency
As earlier reported, the founder of Messari, Ryan Selkis took to Twitter on 22nd June 2020 with the belief that Cardano (ADA) would become a top 5 cryptocurrency by 2021.
Selkis tweeted about what he thinks crypto ranking should look like next year. In the tweet, he averred that some digital currencies that presently occupy the top 10 in the market don't deserve the positions. He thereby tagged them "real garbage" that will be displaced by other better coins with definite use cases.
"Overvalued is one thing. Stupid is another. Here's hoping to flushing out the real garbage. Next year's top 10: BTC ETH DOT BNB ADA XTZ LEO COMP XMR ZEC What are yours?" Ryan Selkis tweeted.