Analyst Says XRP Price Has Potential to Surge By 30% Once It Breaks This Resistance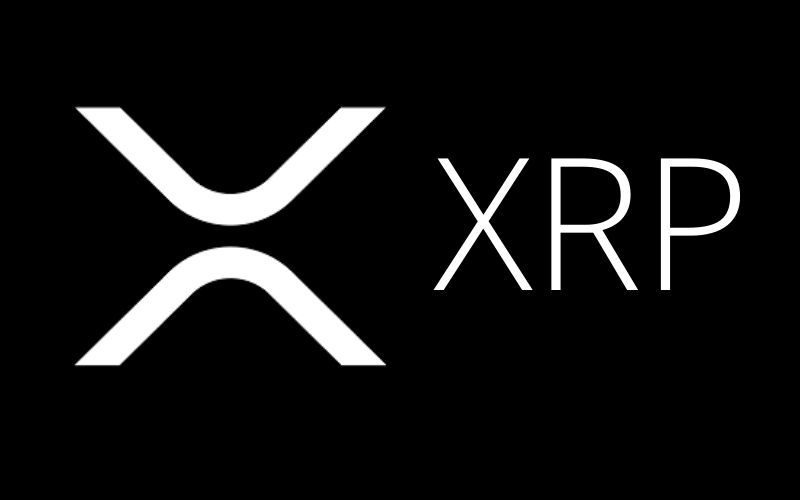 A cryptocurrency analyst identified as TiborVrbovsky has opined (using an illustrative chart on Tradingview) that the fourth largest digital currency by market capitalization, XRP, has the potential of surging by 30% if it manages to break above $0.25 resistance.
The Ripple's native token, XRP, has been changing hands within $0.23 and $0.25 resistance level for the past few days. It has become a difficult task for the cryptocurrency to reclaim $0.3 and maintain its stability above the important support level.
XRP Is Poised To Surge By 30% Once It Reclaims $0.25 Resistance Level
Using an indication on the chart of XRPUSDT shared on Tradingview, the analyst stated that what XRP needs to surge by 30% is to break $0.25 resistance with a full daily candle.


Describing the usual trend of the Ripple's digital token, TiborVrbovsky pointed out that when XRP goes up after sideways action, it rises pretty steeply:
"The reason I like to analyse XRP is because, when it goes up after sideways "action" it rises pretty steeply!"
Dishing out a hint on how to trade the cryptocurrency dedicated to cross-border transfers due to its speed, cost efficiency, and scalability, the analyst stated that traders can either buy XRP, hold it and sell it when it trades below $0.32 or make an alert on the chart and buy the breakout.
However, TiborVrbovsky stressed that breaking of the uptrend line by XRP implies breaking of 200MA, which would automatically invalidate the setup in the chart above. Otherwise, he urged traders to buy XRP.
TiborVrbovsky noted:
"If the uptrend line breaks, that would also mean 200MA breaks would make this setup invalid, otherwise feel free to get into XRP!"

In another chart presented, the crypto analyst pointed out that XRP could gain about 9% upsurge to hit $0.276 mark if its price is going to close above $0.254.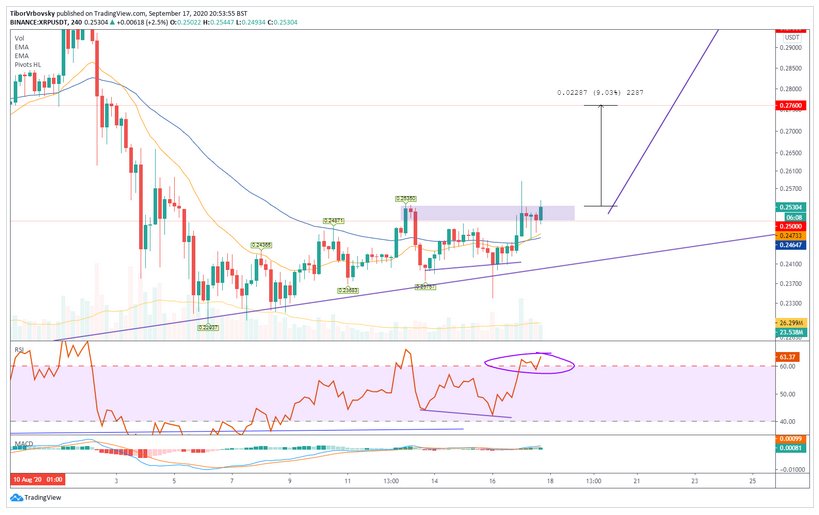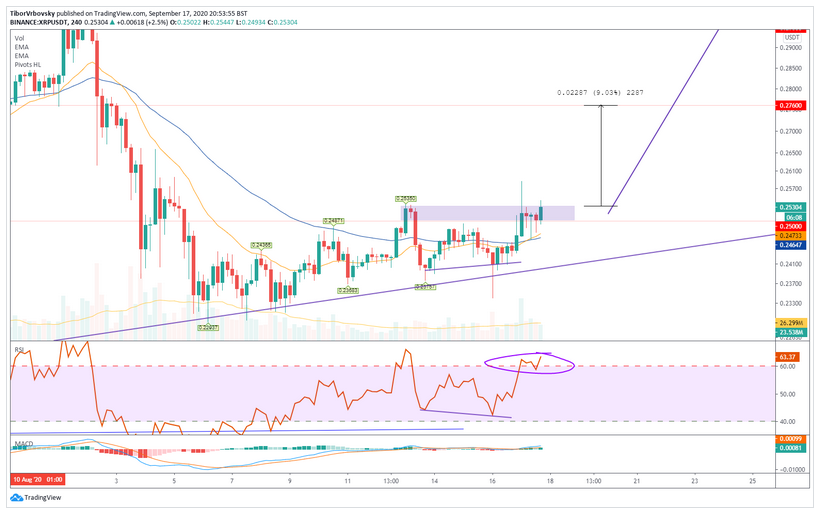 As aforementioned, XRP is still changing hands within $0.23 and $0.25 price levels. At the time of publication, XRP is trading at $0.249808, with a 1.80% price downtrend based on 24 hours estimation.
Join us on Twitter
Join us on Telegram
Join us on Facebook