XTB Review – Is XTB Scam or a Proper Broker?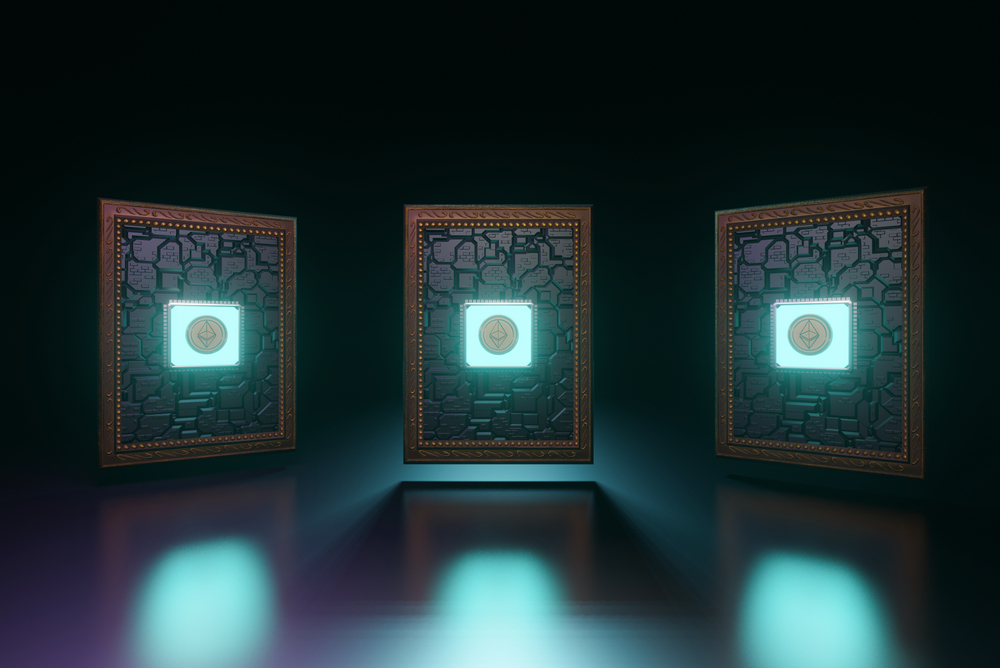 XTB Review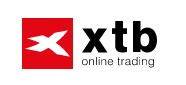 XTB is a major European online trading company that provides access to over 2000 products via two platforms. Traders may invest in Indices, Stocks, Cryptocurrencies, ETFs, and Commodities, among other things. Founded in 2004, XTB is a principal European broker and one of the world's most prominent stockbrokers, offering ordinary traders immediate access to hundreds of worldwide marketplaces.
Overview
X-Trade began as Poland's first leveraged foreign exchange brokerage firm in 2002, but in 2004 it changed its name to X-Trade Brokers to conform with new Polish laws. In 2009, it underwent a rebranding and went public under the name XTB Online Trading. XTB is one of the world's biggest stock-exchange listed brokers, having offices in 13 countries, including the United Kingdom, Poland, Germany, and France. XTB and its analytical team have received many vital accolades for their services and research.
XTB has gradually made inroads into the highly competitive and ever-changing online brokerage environment and now offers access to a wide range of markets, including FX, indices, commodities, cryptocurrencies, and stocks. XTB is a good option for traders who want to cut their expenses as much as possible, whether it's the cost of making a trade or not having to pay additional fees like wire fees. For non-UK traders, XTB provides a maximum leverage of 500:1. During this time, the UK Accounts may have leverage of up to 30:1. The company prioritizes customer service and offers appropriate training materials and research resources beneficial to a new trader. This business was named the Best Forex Broker for Low Costs by Investopedia.
XTB is a multi-asset broker that offers a well-balanced trading experience and is licensed in several major financial centers, making it trustworthy. Aside from providing excellent service, the broker's robust platform and customer offers received high praise. As a customer of XTB, you will profit from a long-term connection with the business, which has as one of its primary goals the development of long-term partnerships with active traders. Overall, XTB provides more than other brokers, which is something that customers should know.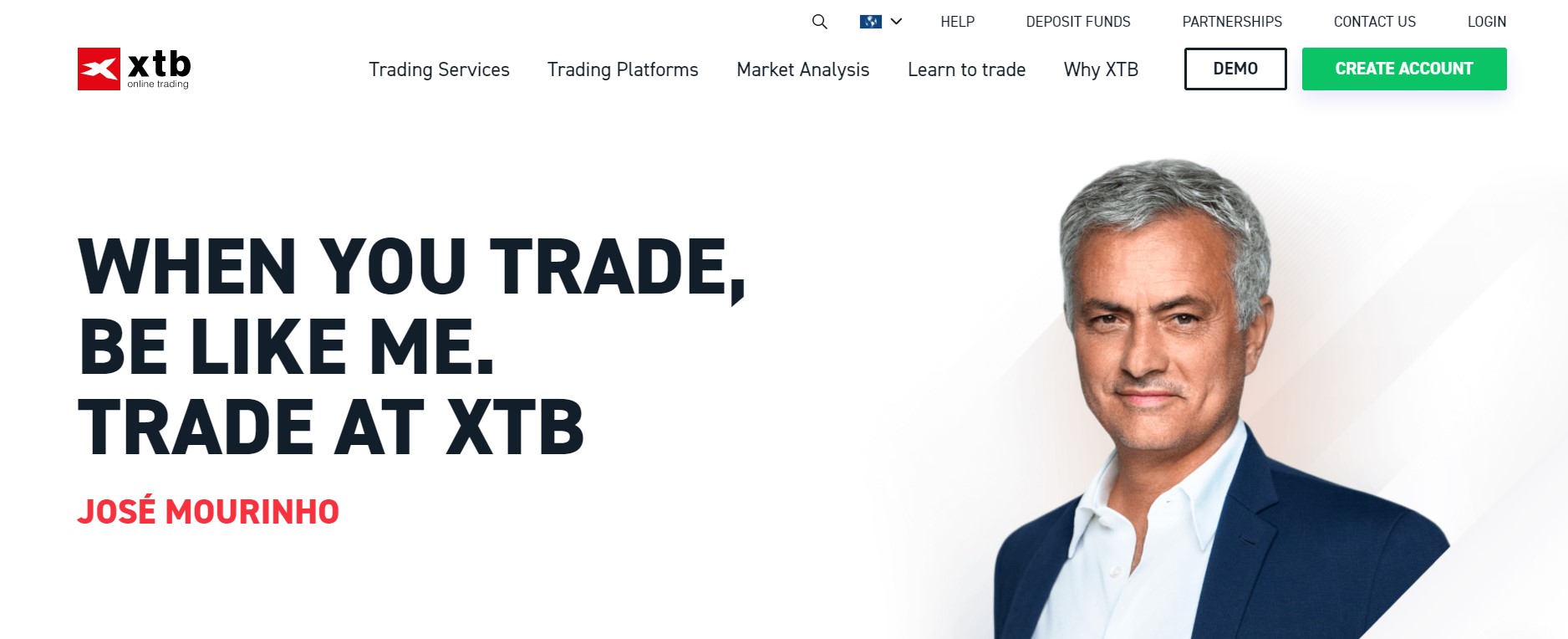 Regulation
The UK Financial Conduct Authority and related regulations protect XTB UK's customers. Business regulations require XTB to maintain customer money separate from company funds in different accounts. In the event of XTB's bankruptcy, the client's money is covered by the financial services compensation system. The Financial Conduct Authority, the Belize International Financial Services Commission, and the Polish Securities and Exchange Commission are all regulators of XTB UK.
Try Crypto Engine With XTB Now – FREE Sign Up
Software for Trading
XTB's trading platform is quite impressive. It includes a free market audio player and a sophisticated trading calculator that calculates every transaction element for you in real-time. It also has a whole video training part, a stock screener, sentiment heatmaps, and real-time performance data that break down your trading behavior and reveal your trading strengths and shortcomings. It offers a range of unique technical tools to assist you with your trading and is accessible on your laptop, tablet, smartphone, and even your wristwatch. Standard, Pro, and Professional accounts are available from XTB.
The bespoke trading application developed by XTB is a simplified trading platform that is reliable and accessible from any browser. The user interface is very conventional, with a straightforwardness that adds to its attractiveness. Although it isn't the most feature-rich platform, its simplicity makes it seem more valuable than it is. The interface is the company's main product, and it has a new look and feel, one-click trading, and complete connectivity across desktop and mobile platforms, all of which should be beneficial to traders. From inside the trading program, you may also access educational materials. Traders are notified immediately on the platform or via the mobile application.
The mobile version of xStation 5 has the same features as the desktop version, except the option to create price alerts, which felt like an odd omission. XTB's trading instruments, account information, complicated order types, and a live news feed are available to traders. XTB does not provide ready-to-use back-testing solutions, but it does offer an open API for both MT4 and xStation, allowing customers to build their back-testing apps. XTB employs smart-order routing when it comes to equity FCDs and stocks. XTB, on the other hand, does not operate as a direct member of any exchange since it uses a third-party broker to conduct all transactions.
Professional traders need a desktop platform with all options, including workspaces that can be accessed from a desktop, smartphone, laptop, tablet, or even a smartwatch. The XTB platform also features a helpful Market sentiment feature that shows the current state of each market's selling or buying trend, as well as a Top mover that shows which markets are gaining or losing ground. Another equities screener sorts through companies and looks for fresh possibilities.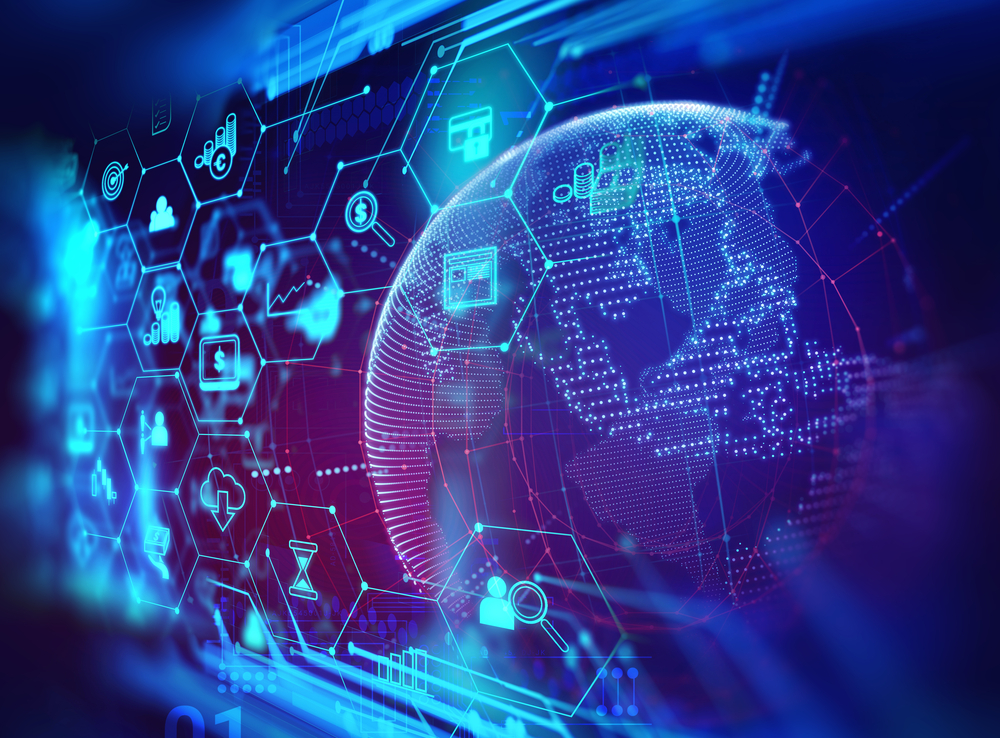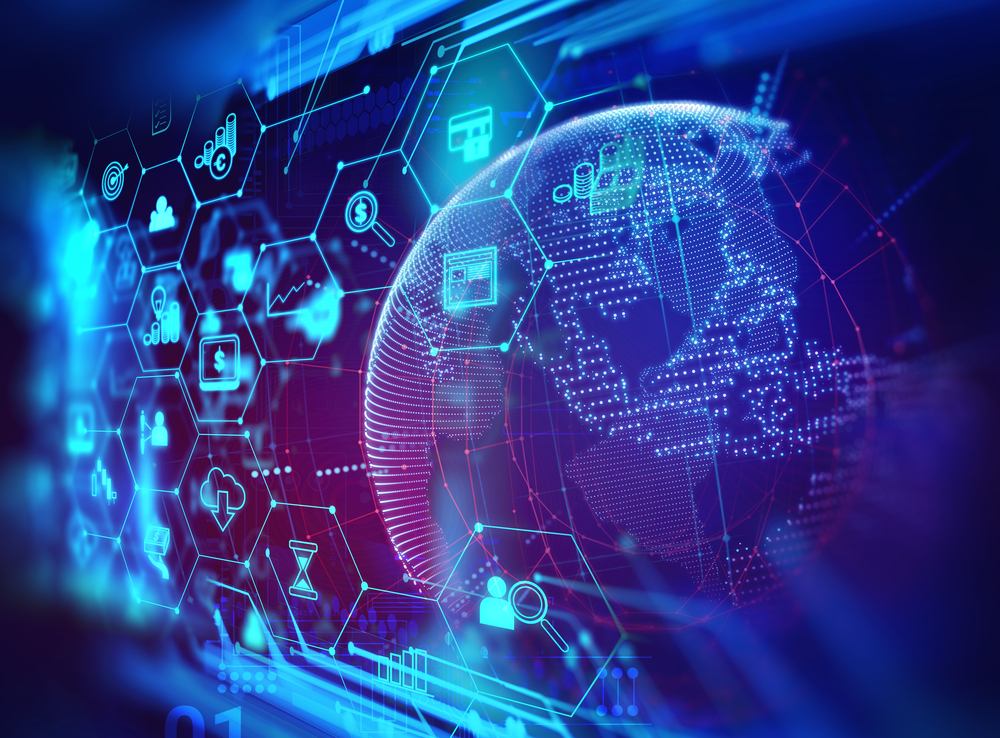 Registration Procedure
Traders may open a live account by filling out a short, secure online form. XTB, like other FCA-regulated brokers, must go through the KYC and anti-money laundering procedures that are intended to make trading safer. The green Create Account button may be found on the XTB website. After that, you'll have to submit some personal information as well as documents.
Fees
Fees and commissions vary depending on the service and account you want to utilize. The Pro account at XTB provides exceptionally competitive spreads on Forex and Index trading. ETF and stock trading commissions may be more expensive than with other brokers. This implies that your commission and charge comparison will be based on the account type and traded product. XTB does not impose any deposit fees. Electronic wallets like Skrill and Paypal, on the other hand, charge 2% of the amount deposited. In addition to bank transfers, credit cards, and debit cards, several electronic wallets, such as Paypal and Skrill, are accepted for deposits.
Withdrawals
If you request a withdrawal before 1 pm GMT, it will be taken care of the same day.
If you submit your request after 1 pm, it will be taken care of the following working day. This applies to withdrawals in GBP, HUF, and EUR. Withdrawals are made to your designated bank account, for which you must submit proof. To remove funds from an account, the customer must submit an online request and choose a transfer destination (nominated bank). Another plus is that XTB does not charge a fee for idleness.
Try Crypto Engine With XTB Now – FREE Sign Up
Customer Service
Experienced customer care representatives are accessible via phone, email, and live chat 24 hours a day, five days a week. Clients are also given an account manager who will help them with any account-related issues. English, German, Italian, Polish, Romanian, French, Hungarian, Portuguese, and Russian languages are supported by XTB. Due to local restrictions, XTB does not provide trading services to citizens of the United States. Because customer support is unavailable on weekends, you may submit your request through the contact form and wait for a response.
An online broker that does not prioritize meeting the requirements of its customers in a timely and acceptable way may be destined to fail in today's world. They offer good prospects and a live chat option; the contact choices cover all bases. Clients are also given an account manager who will help them with account-related issues. The phone assistance is quick to respond. However, the chat experience is a little more unreliable. Requests for live chat, for example, are often routed to an email form instead. However, in the end, practical assistance is provided. XTB's online customer assistance is accessible in various languages, making it more appealing to a broader range of customers. The broker often maintains satellite offices to assist licensed activities in other areas.
Pros
The Financial Conduct Authority (FCA), one of the UK's most significant regulatory bodies, oversees XTB Online Trading (XTB). It is well-known throughout the world for enforcing market practices that are fair to both people and companies. Being regulated by a recognized government-backed body contributes significantly to a company's reputation. Traders embrace the risk that comes with trading, but they want the assurance that their money isn't exposed to dangers other than the ones they're incurring, such as counterparty risk. Negative balance protection is provided by XTB, which has become a standard feature offered by most online brokers these days. XTB prioritizes customer care, which offers phone assistance from a dedicated account manager and a live chat option. It is critical for anybody involved in online trading to be able to contact a broker quickly.
Drawbacks
Due to regulatory restrictions, XTB does not accept customers from the United States, preventing it from genuinely being called a worldwide broker. This would be a red signal if it weren't because the business is governed by the FCA, which is generally regarded as the most prestigious regulating organization in the industry. Both cryptocurrency and stock CFD trades at XTB are subject to fees, which are not beneficial to the customer. XTB is one of the few well-known forex brokers that does not provide guaranteed stop losses. Insured stop losses shield traders against market gap risk, and many brokers are prepared to offer them while also accepting the risk.
Customers who want to establish a live account with XTB are not required to make a minimum deposit, but logic dictates that this amount will be subject to the margin requirements of the smallest transaction size that the client intends to place. Cashback rebates and welcome incentives are available to international customers with large account balances, while reduced spreads are available to U.K. clients that trade in large volumes.
Education
The educational services provided by XTB are online with industry standards. Each lesson contains both videos and articles for beginners. The content follows the industry standard of giving basic instruction on the FX and CFD markets. Fundamental and technical analysis, risk management, and macroeconomics were among the topics covered. New investors will discover some practical background knowledge, but becoming competent in the markets simply via XTB's instruction is doubtful. On the other hand, the content covers all of the central subjects that a novice should know.
Other experts in the free premium supplementary education area are also utilized for a few advanced subjects and strategy upgrades. The majority of the material is well-organized in a lesson structure that includes videos and quizzes. XTB's academy course design is ambitious in that it aims to cover information for individuals at all levels of the trading spectrum, but that is still a work in progress at the time of this review.
Portfolio
Using xStation 5 to place a trade is easy and intuitive. The order ticket may only be used to identify significant market and pending orders, stop loss, and take profit orders. The trader may also choose to make the stop loss a trailing stop loss if they so choose. Neither a trading diary nor tax accounting tools are available on the XTB platform. The fees, contract value, margin needed, spread the cost, and swap charges are shown on the order ticket once the customer selects the transaction size. There is no built-in tool for evaluating trade activity on XTB. Because of this absence, they were relegated to the bottom tier in this area. The ability to go deeper into one's trading behavior beyond the basic metrics may be very beneficial to all traders.
Research
The research facilities at XTB are superior to the industry norm. XTB provides a functioning news feed that can be filtered by instrument, technical analysis, and trading signal, in addition to a fundamental economic calendar that is simple and filterable. A market analysis tab is also available, including filterable market sentiment, a stock scanner, and top movers. The most remarkable element of XTB's analytical tool offerings is this capability. Each component is well-designed and contains actionable, or at the very least intriguing, information that may help traders generate value.
Awards
The broker has received many accolades for the technology and services it has developed. Some of the most recent accolades include honors such as Wealth & Finance International Awards' Highest Rated FX & CFD Broker, and others, all of which demonstrate the company's excellent reputation and professional approach.
As a European-based brokerage, XTB adheres to and maintains all required registrations and laws. Numerous regulatory agencies govern the XTB business, which is based in the United Kingdom. XTB brings confidence to trade with high protection, based on a solid reputation and strict regulatory guidelines. This is the main topic you should stick to when choosing a broker to deal with, which means checking the company's careful authorization. This is the only criterion that ensures a safe trading environment.
Security and Leverage
The safety of client money is essential at XTB Limited. Therefore all funds are kept in a segregated account at all times. They are also routinely reviewed for compliance by the FCA and are covered by the FSCS in the rare case of bankruptcy. Even though XTB services other companies in Belize's offshore zone, we would consider a broker to be a safe trading environment because of its established criteria. At the same time, purely offshore companies are not advised owing to the high possibility of becoming frauds.
Due to recent European Union laws, XTB, as a European-based broker, no longer offers high leverage ratios. Traders may employ maximum leverage of 1:30 on Forex instruments, 1:5 on stocks, and even lower on certain other assets. Nonetheless, these limitations are in place to safeguard trading orders, and accounts since more excellent leverage ratios may put any trader at danger of losing money. XTB foreign companies may provide high leverage up to 1:500 for international customers if your home permits it. You may learn more about this by visiting the official website.
Instruments for Trading
Crypto trading involves CFD trades on Bitcoin, Dash, Ethereum, or Litecoin, or Ripple every day of every week. With video lessons and guidance from Trading Academy, live market research, online webinars, and a community of like-minded traders, XTB offers a complete training program intended to improve skills and knowledge at every stage.
Platforms for Trading
XTB utilizes xStation5, which has been regarded as an efficient option and has won numerous accolades for complete trade transparency, real-time commentary, execution speeds, and a highly comprehensive charting package. Calculators, sophisticated charts, trader statistics, bulk order closure, traders chat, and advanced technical analysis is all available on the site, which is entirely configurable and quick. However, keep in mind that although Web Platform is readily accessible via any browser, it is less comprehensive and feature-rich than a desktop platform.
Try Crypto Engine With XTB Now – FREE Sign Up
Conclusion
XTB Online Trading (XTB) provides prospective customers with a wide range of tools to help them succeed in the online trading world. What it does better than anybody else is provide customers with the industry's lowest forex spread cost. The other product offerings are more in line with the industry. Being regulated by the FCA adds legitimacy, while negative balance protection provides customers with peace of mind. The instructional catalog is acceptable, and the customer service is somewhat above average. XTB Online Trading is best suited for customers who want to trade the retail foreign currency markets on a budget.