VET on the Cusp of Joining the Top 10 Cryptos; VeChain Mentioned in the 2021 Forbes Blockchain 50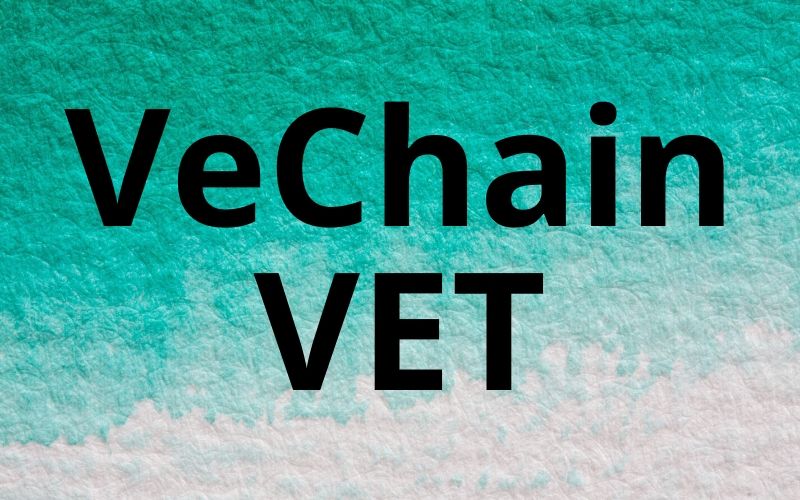 VeChain (VET) has been recording new all-time highs over the last couple of days. Its upside trend has been outstanding, breaking challenging huddles without looking back, which makes many crypto enthusiasts see VET joining the group of top 10 cryptocurrencies soonest.
This outstanding performance of the cryptocurrency can be attributed to developments and partnerships recorded lately in the VeChain ecosystem.
Read Also: VeChain (VET) Featured In 'Top 4 Ideas' Segment of the World's Largest Investing Community
Moreover, the majority of the members of the crypto community acknowledge the use cases of the VeChain blockchain as top-notch, making them see VET as the most undervalued cryptocurrency.
VeChain (VET) on the Verge of Joining Top 10 Digital Currencies
At the time of filing this report, VeChain (VET) is occupying the 13th position in the market, with $14,467,525,312 market capitalization. The cryptocurrency is currently $5 billion away from becoming a top crypto, a notable feat that is possible if it keeps up this outstanding performance.
About 24 hours ago, VET broke above the $0.2 resistance level and it has not retracted ever since. At the time of writing, VET is trading at $0.2229, with a relatively 15% price upsurge based on 24 hours estimation.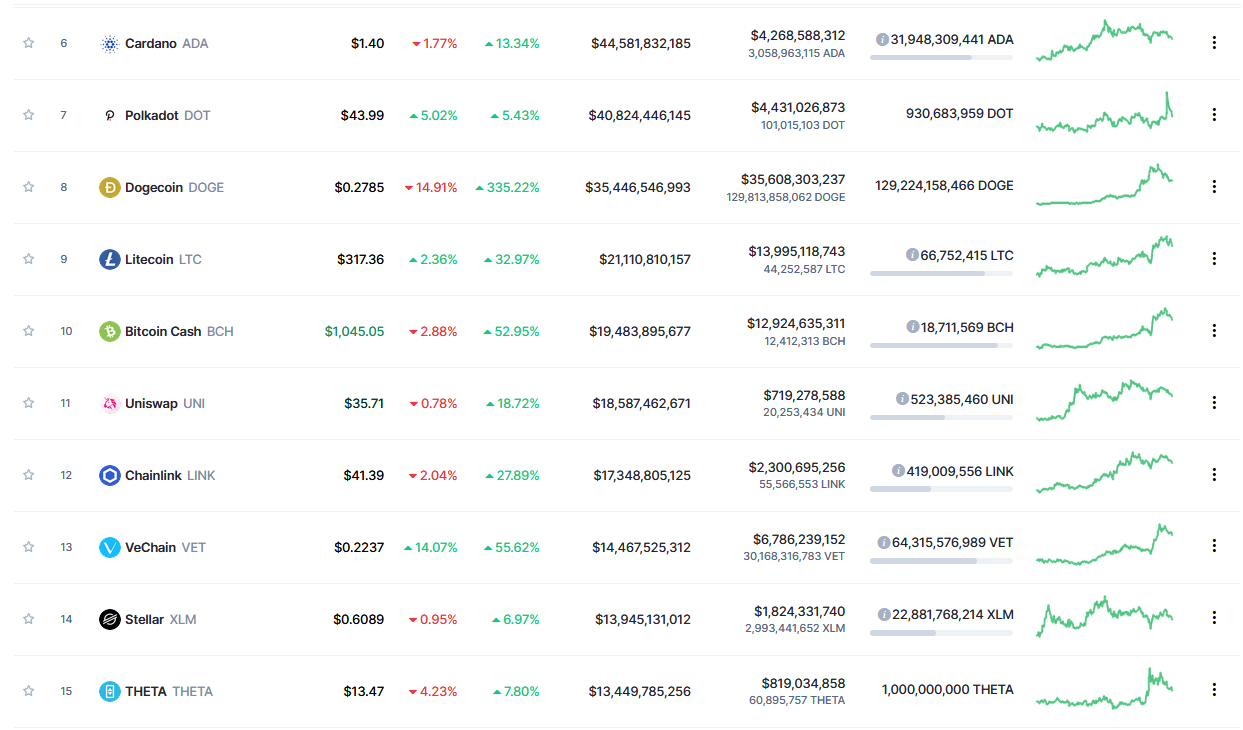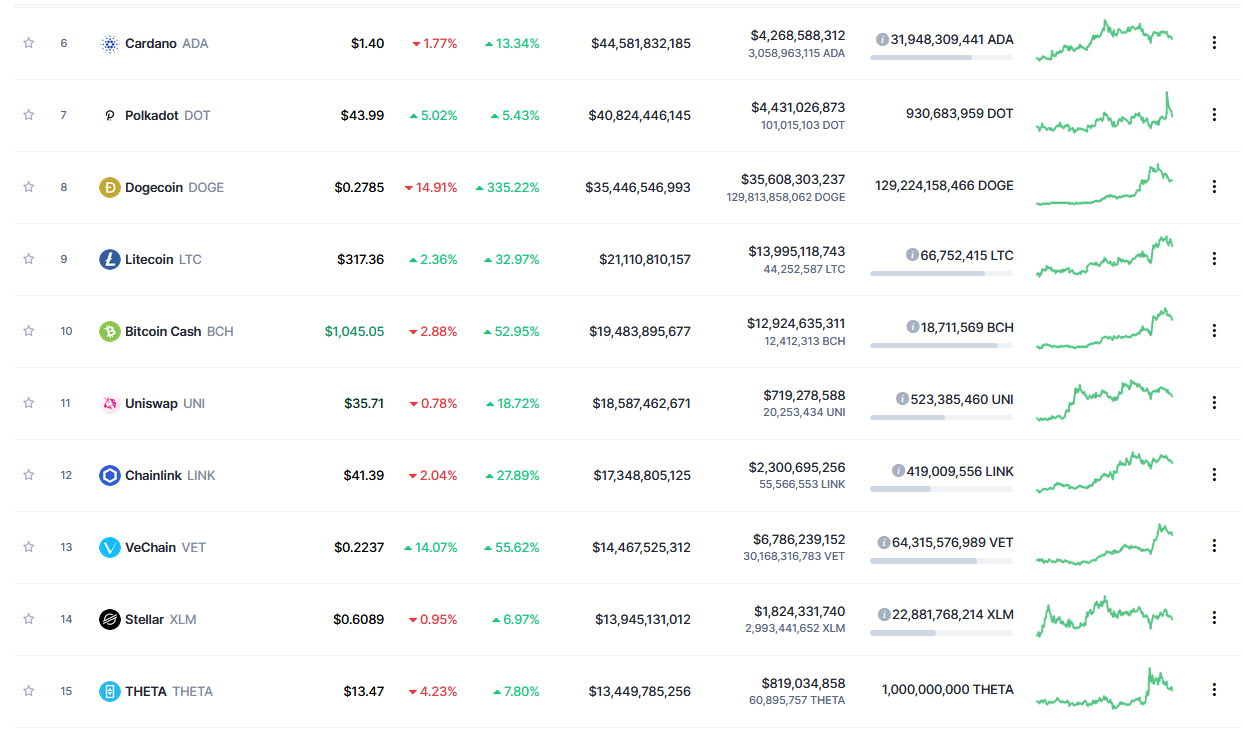 Read Also: VeChain Steering Committee Reaches Consensus on Reducing Gas Fee to 1e13 wei Within 7 days
Meanwhile, a number of analysts have been positive on the price trend of VET, the native token of the leading enterprise blockchain platform.
According to a crypto analyst known as Justin on 7th April 2021, VeChain (VET) is poised for a parabolic move. He stated that the digital currency has formed a bullish Cup & Handle Pattern, coupled with an increasing volume that could bring about over 377% price increase.
The chart that the analyst captioned for illustration shows that his next price target for VET is $0.5. Back then, VET was priced at $0.112. Considering current prices, VET has surged over 50% since the price prediction was made public.
VeChain Justin tweeted, "#VeFam, parabolic move in sight. VeChain has formed a massive bullish Cup & Handle Pattern with matching volume that can launch us +377%. This aligns closely with 4.618 Fib extension. Expect consolidation in handle before lift off. $VET target: $0.5008."
VeChain Mentioned in the 2021 Forbes Blockchain 50
In a recent update shared on Twitter by VeChain Foundation, VeChain (VET) received a notable mention in the 2021 Forbes blockchain 50, which is a big boost for the exposure of the enterprise blockchain platform.
Read Also: You Are Up Over 3000% If You Bought VeChain (VET) A Year Ago and Held Until Today
VeChain Foundation tweeted, "Blockchain is transforming the supply chain & traceability industries, eliminating inefficiencies. Thank you Archana Mehta Sristy for mentioning VeChain in the 2021 Forbes Blockchain 50! We're proud to power Walmart China's Food Traceability Platform."
Blockchain is transforming the supply chain & traceability industries, eliminating inefficiencies.

Thank you @ArchanaSristy for mentioning #VeChain in the 2021 @Forbes Blockchain 50! We're proud to power #Walmart China's Food Traceability Platform.
Video: https://t.co/qsCWpMX6IK

— VeChain Foundation (@vechainofficial) April 17, 2021
---
Follow us on Twitter, Facebook, Telegram, and Download Our Android App