US Judge Grants XRP Holders Request to Assist Ripple In SEC's Suit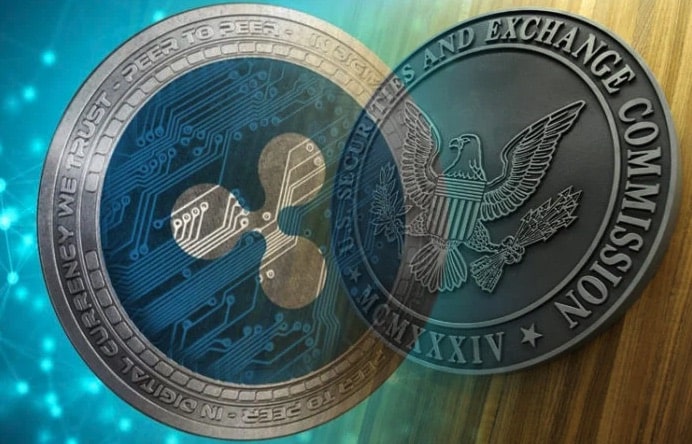 A United States Federal Judge has ruled in favor of XRP holders in the ongoing case filed against Ripple by the Security and Exchange Commission. Judge Analisa Torres stated that XRP holders are allowed to act as "amici curiae" in court, implying that they can present their cases in briefs in court. However, the U.S. District Judge said that holders can't intervene in the case.
In detail, Amici Curiae is a friend of the court. A person described as such is given the liberty to submit documents or briefs on an issue relevant to the matter, provided the court grants it ahead of time. This permission gave XRP holders the power to present briefs to assist Ripple, whom they believe is innocent of what the SEC alleges. 
SEC Vs. Ripple: A Long Drawn Out Battle
The case of the regulator vs. Ripple Labs started in December 2020, when the SEC filed a lawsuit against the crypto firm for trading and selling the digital asset illegally. According to the financial regulator, XRP is security. The case continued to unfold, with some SEC employees found trading the digital asset and storing it as a form of value. 
As the SEC continued to hit Ripple hard due to its XRP-security claims, U.S. Lawyer John Deaton and some XRP holders then resulted in filing a motion. The motion was to support Ripple on the case and behalf of other XRP holders, also called the Movants. The Movants argued that their interests weren't adequately represented by either party. Deaton debated that SEC's claims on XRP being security concludes that anyone selling the digital asset would be violating the trading regularities.
Before the ruling, the SEC initially prohibited the Movants from appearing as defendants in court and made several attempts to block their request but failed. The Movants emphasized that many businesses have been affected due to the SEC's allegations against Ripple and its affiliated digital asset. 
Ripple fired back at the regulator for insisting that the Movants shouldn't intervene in the case, saying that XRP holders shouldn't be barred from meddling, but have limited participation as "amici curiae." Ripple's counsel Stuart Alderoty, was satisfied with Judge Torres's verdict, calling it a positive development. He said that the court's ruling would allow Deaton and other Movants to make their case and share their perspectives to aid the court to decide rightfully. 
On several occasions, the distributed ledger company tried settling with the financial regulatory body. None of the parties came to some form of an agreement. The SEC was determined to being Ripple to justice for allegedly engaging in trading irregularities.