Upcoming Release of Cardano Node Is Much Faster –Charles Hoskinson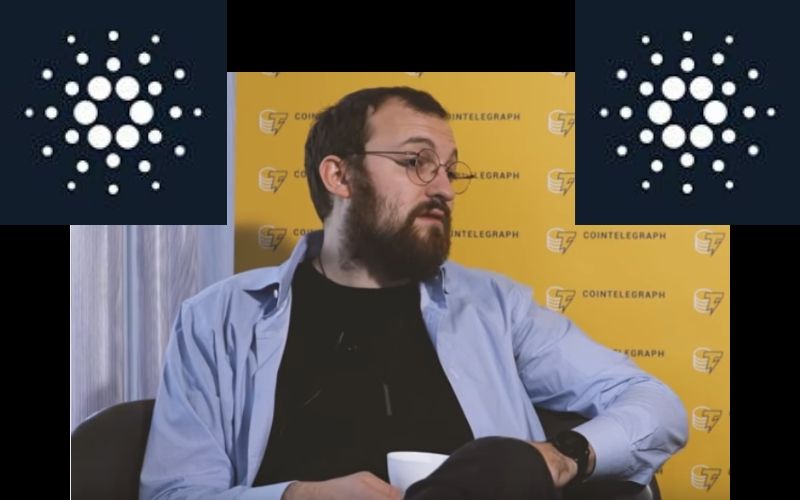 The CEO of IOHK, Charles Hoskinson, who is also a co-creator of Cardano, has hinted the community about the speed that is coming with the new version of Cardano Node.
Development is still ongoing in the ecosystem. There are still heights to touch aside from Shelley.
About two days ago, IOHK, the firm behind development in the Cardano ecosystem, announced the kickoff of the first phase to decentralized governance of Cardano network, Voltaire.
Upcoming Release of Cardano Node Is Much Faster
In a tweet shared about 24 hours ago, Charles Hoskinson described the upcoming version of Cardano Node as "much much faster". He added that the release of version 1.19 may take place in the coming week, with some features and Daedalus improvements.
Charles Hoskinson tweeted, "The upcoming release of Cardano Node is much much faster. I'll see if we can do a release next week with 1.19 alongside, smash, wallet backend and daedalus improvements."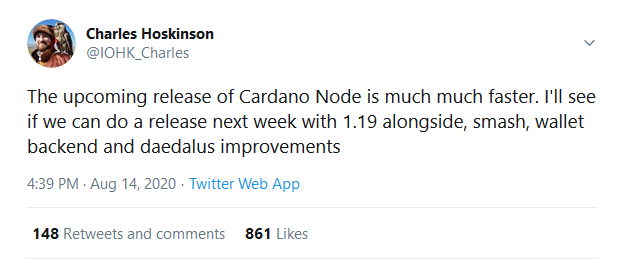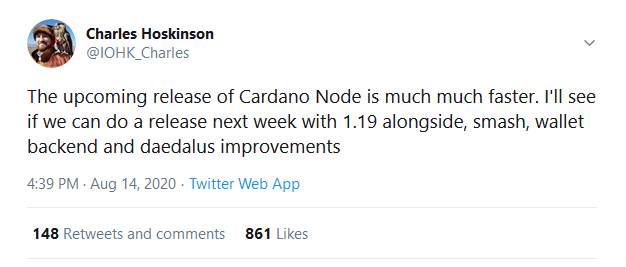 First Stake Pools Have Started Minting Blocks on Cardano Network
In another development, it was reported by IOHK that the first stake pools began to mint blocks. The tech firm acknowledged the new development as a notable height for Shelley, as Cardano network advances towards full decentralization.
IOHK further stated that an update that will improve the level of decentralization of Cardano mainnet has also been initiated.
IOHK tweeted, "Yesterday, we started Cardano's journey to full decentralization, as the first community pools started minting blocks. Thank you and congratulations to all the pool operators who have so far successfully minted a block in this epoch. This is just the start…
"This evening, we can confirm we have successfully applied an update to the Cardano mainnet. This will bring the 'd' decentralization parameter down to 0.8, effective at the next epoch boundary on 18 August.
"By lowering d, we are increasing community responsibility for block production to 20%, effectively doubling the number of pools who should be able to successfully mint a block in the next epoch."
Join us on Twitter
Join us on Telegram
Join us on Facebook