According to Whale Alert, the tracker of large transactions of cryptocurrency from one wallet to another, Tron Foundation and unknown crypto whales moved about 3.5 billion TRX worth $91,456,943.30 at the time of publication.
Huge Amount of Tron (TRX) Moved From Wallet To Wallet
Large amounts of Tron (TRX) from 300 million to 750 million TRX, were moved a few hours ago from one unknown wallet to another.
These transactions were 2,350,000,002 TRX ($72.3 million) in total.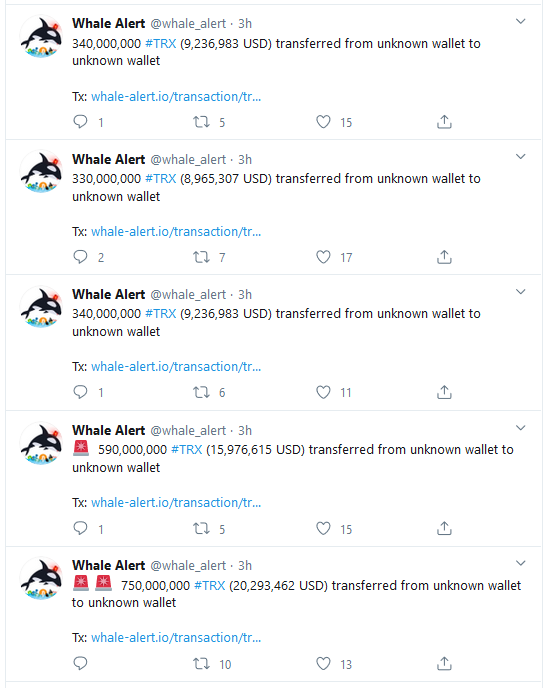 Other transactions noticed by Whale Alert within the same time frame were initiated by Tron Foundation.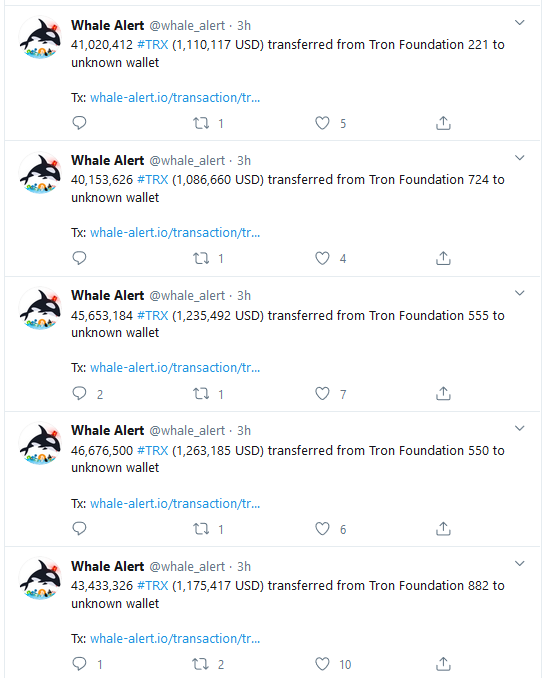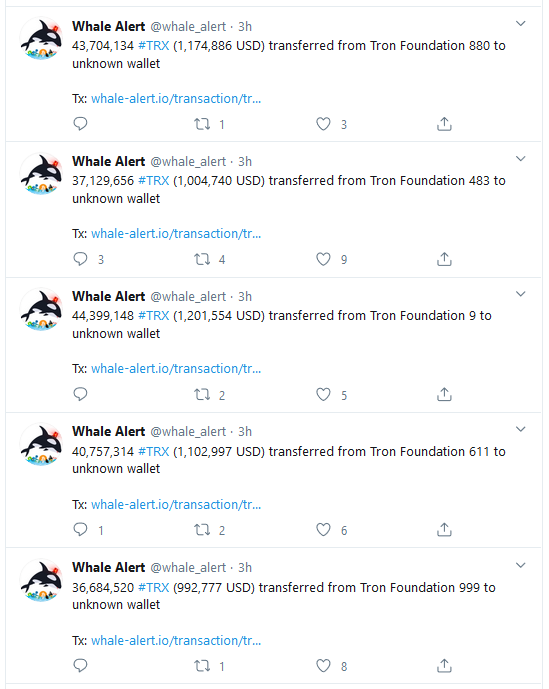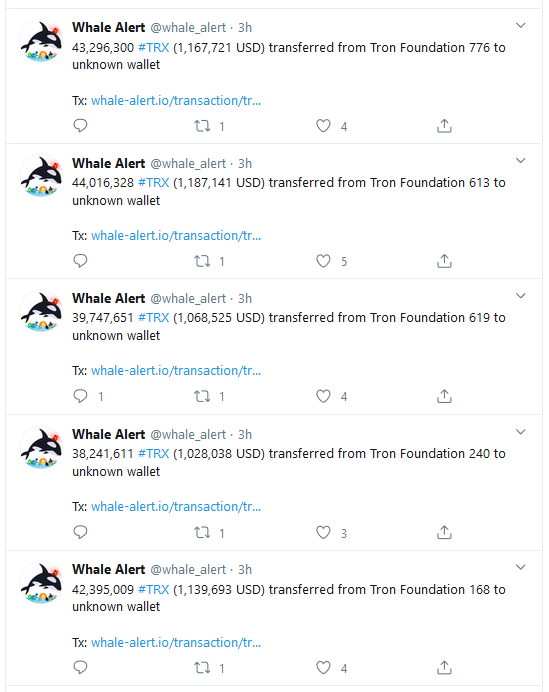 This makes the sum of TRX wired by the Tron Foundation and anonymous crypto whales stand approximately at 3.5 billion worth $91,456,943.30. Additionally, the movement of these huge funds only lasted for an hour.
These mouthwatering amount of TRX transferred have been envisaged to have come from the recent Tron DeFi activity and the official launch of JustSwap dex.
Join us on Twitter
Join us on Telegram
Join us on Facebook