Solana Is Now The Most Staked Cryptocurrency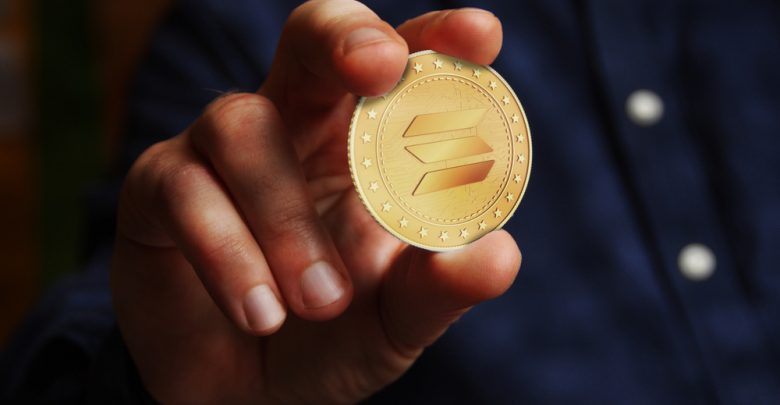 Solana is now the number one staked cryptocurrency in the world. There continues to be a tussle for supremacy amongst the altcoins that have seemingly risen above the rest in one cryptocurrency sphere or another. The areas include staking, decentralized finance, Non-fungible Tokens, etc.
As of right now, Ethereum remains King in decentralized finance, but it is, however, Solana that has surpassed the rest in staking. Information from Staking Rewards shows that Solana has a staking value of about 78.49 billion dollars. Cardano is second with a staking value of 42.92 billion dollars.
Ethereum and Polkadot make do with 3rd and 4th for now. They have staking values of around $33.9B and $23.68B respectively. Staking requires users to lock up part (or even all if they so desire) of their cryptocurrency tokens. The tokens locked up are used to facilitate specific actions needed on the blockchain network. These actions may include validating transactions. Users who participate in staking their tokens are rewarded in different ways, depending on the blockchain.
Staking is used on blockchains that use the proof-of-stake system. The proof-of-stake system is believed to be more cost and energy-efficient. Ethereum 2.0 intends to move from the proof-of-work system to the proof-of-stake system. 
Large investors continue to show interest in Solana. Its low transaction fees and high speeds make it very appealing to use. It has become one of the most in-demand cryptocurrencies for decentralized finance projects and NFTs. For clarity, Solana can carry out over a thousand transactions per second compared to a meager 15 by Ethereum. The blockchain has already seen half a billion dollars in NFT sales in just a few months.
Bloomberg Adds Solana To The Bloomberg Terminal
As proof of how much attention the blockchain is getting from institutions, Solana became the third cryptocurrency added to the Bloomberg Terminal this week.  The only other two cryptocurrencies to feature on this terminal are Ethereum and Bitcoin. It will allow viewers to track the token price that has grown over 10,000 percent in less than a year. Tim Grant disclosed the development on Monday through his LinkedIn account. This has not been the only significant development for the digital asset this week.
Cypher Protocol Raises Over 2 Million For Futures Market Dollars on Solana
Cypher aims to create a traditional futures market on Solana. It deviates from the perpetual futures market that has reigned supreme since 2016. It believes setting expiry dates on futures can have people see the market in more unique ways. They hope to also integrate NFT and decentralized finance derivatives into the market.
Sports Betting Protocol Based On Solana Raises 21 Million Dollars In Seed Funding
In what BetDEX called the most significant seed funding ever by an upstart in the UK. It raised over 20 million dollars to start a decentralized global betting protocol. The protocol will enable entities to build their betting platforms, even as BetDEX plans to run its platform on the protocol. 
The low fees and fast transaction speeds of the Solana project will continue to attract decentralized finance projects. Solana started the day trading around the 189 dollar price point and has since pushed to 204 dollars currently. Many more projects and feats can be expected from the Solana blockchain.