Large Bitcoin Miner Partnership Leads To BTC Miner's NASDAQ Listing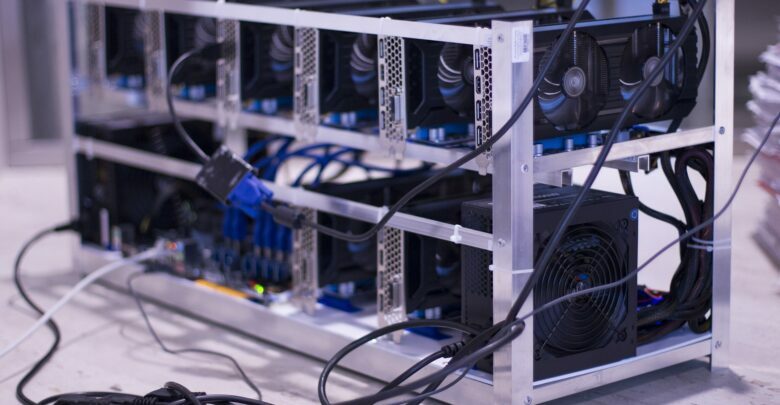 Singapore-headquartered BitDeer technologies, a BTC mining firm, has officially confirmed a new deal to merge with the Blue Safari group. Part of the announcement states that the two companies' merger will have a new name which would be BitDeer technologies. Thus, the company can maintain its NASDAQ exchange listing.
The SPAC Route To Being Publicly Listed
BitDeer is one of the leading BTC miners in Singapore, with five mining data centers spread across America and Norway. Part of the announcement also stated that the plan is for BitDeer to become a leading force in the digital currency mining space. Surprisingly, there would be changes in the majority of the leadership positions following the merger.
BitDeer CEO, Jihan Wu, will maintain its position within the new company. Speaking on the merger, Jihan said, "our aim is to maintain our top position in this sector. This new merger is one of the ways we aim to retain our top position in this industry. We will keep delivering value for all our investors and clients as the executive arm works in synergy with our trusted and dedicated employees."
BitDeer further revealed via the announcement that its valuation is now at about $4B. While the companies' executive arm has approved this merger, its completion is scheduled to happen latest by March 2022.
The only factor that can prevent the completion of the merger would be a failure to meet the traditional closing conditions such as shareholder and regulatory approvals. This merger would be the second large firm-bitcoin miner partnership following the Greenindge-Support.com merger two months ago.
Prime Blockchain Seeks Integration With 10X Capital To Go Public
A BTC mining company, Prime blockchain (also known as PrimeBlock), is seeking the help of the Special-Purpose Acquisition company to become a publicly-listed company. Bloomberg reports that PrimeBlock is in discussion with 10X Capital Venture firm to become a publicly-listed company. If the talks eventually become finalized, the two companies would be valued at over $1.6B as 10X capital recently raised $150M through a recently concluded fundraising event.
US-based PrimeBlock released its mined blocks two months ago, and earlier this month, the company announced a new CEO and chief legal adviser. Primeblock reportedly owns at least 10k BTC mining rigs and 2,500 ETH mining rigs. A bloomberg report states that primeblock mines at least 5 BTC every day with a one exahash hash rate.
Primeblock is not the first crypto firm to go public through SPAC. Cipher mining and core scientific also used this same process to become a publicly listed firm.
Nvidia's Chip Sales Declines Seriously
Meanwhile, crypto mining chipmaker, Nvidia, has released its Q3 reports, and it doesn't make for good reading for its investors. Part of the earnings report indicates that the company's sales of its CMP graphics cards slumped by 65%.
Nvidia had made $267m from the sales of these cards, as stated in its Q2 reports, but it's Q3 earnings report indicates gains of $106m – a significant decline in sales. The company's CFO opined that the dip in sales might mean that crypto miners prefer their other crypto-related chips to the CMP.