Shiba Inu (SHIB) Flips Dogecoin (DOGE) By Market Cap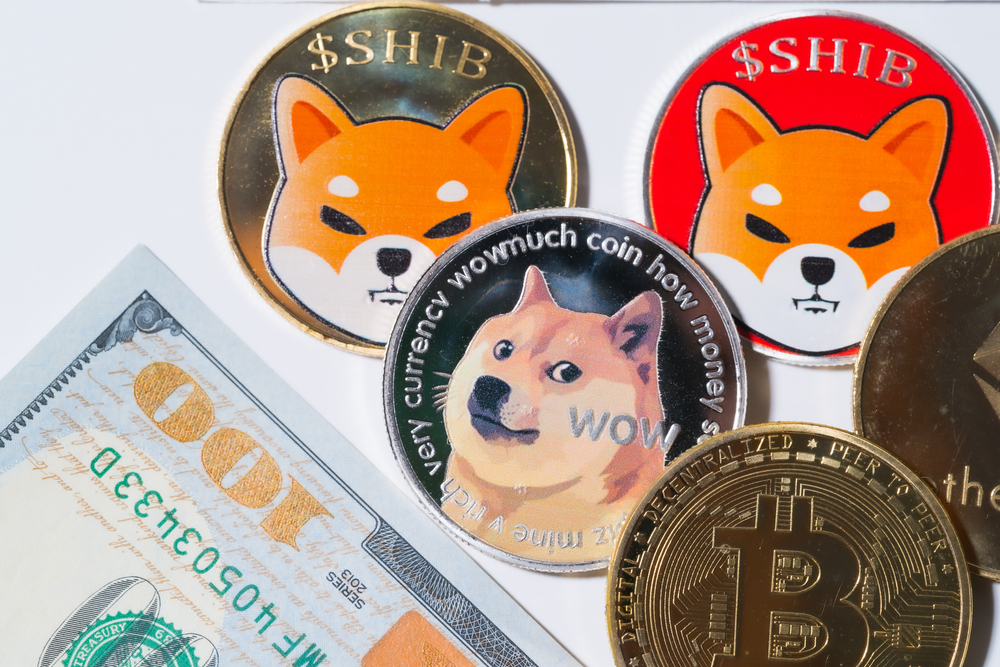 Briefly –
Shiba Inu (SHIB) has performed best in the meme coin market over the last month.
On 28 October, the meme coin attained a new ATH at $0.000086, overcoming DOGE by market capitalization.
However, SHIB endures slight retracements, trading at $0.00006815 while writing this analysis.
Shiba Inu has outshined assets across the crypto spectrum for multiple weeks now. The meme coin saw magnified hype recently moment even after other tokens either consolidated or dipped. SHIB has reached another ATH early today. That had Shiba Inu fulfilling its Dogecoin killer narrative as the recent record peaks catalyzed its high, claiming a spot in the top 10 cryptos by market cap.
SHIB Surpasses DOGE by Market Cap
Data from CoinGecko showed Shiba Inu attaining a new ATH of $0.000086 on 28 October. The impressive run had SHIB's market cap hitting levels beyond $50 billion, ranking seven by market value. The canine-themed currency managed to flip Polkadot, XRP, USDC, and Dogecoin before slight retracements followed. At the moment, SHIB dropped under XRP and DOT, ranking 9. Remember, Dogecoin ranks ten as it rises. The narrative might change if SHIB continues to retrace while DOGE maintains an upward stance.
Indeed SHIB has seen a massive upward rally over last month as its current price translates to a more than 800% surge. The meme coin saw amplified hype. Thus buyers' support has been vital in SHIB's bullish run.
Buyers Support SHIB's Rally
Buyers supported Shiba Inu's impressive price actions. Etherscan data indicated that Shiba Inu users hold more than 835,000 SHIB tokens – a massive increase from the previous month. Meanwhile, market FOMO attracts new participants to accumulate the meme asset, triggering SHIB's gains.
Shiba Inu has had higher trading volumes than ETH/USD over the previous two weeks. The meme coin has its 24Hr trading volumes standing near $38 billion at the moment, the 3rd highest, following USDT and BTC. For now, market players speculate SHIB listing on Robinhood. Individuals expected the exchange to announce the listing on its pay call, but it didn't. Meanwhile, the petition to list SHIB on Robinhood has more than 360,000 signatures.