SEC Fighting to Declare Ripple's XRP a Security After Two Years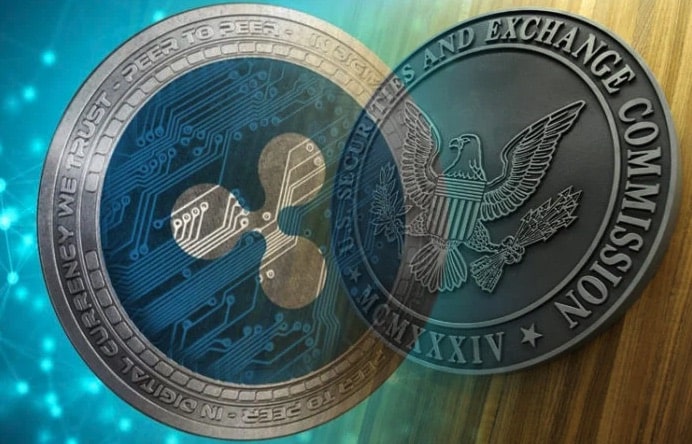 On 14th June 2018, the previous director, William Hinman, delivered a lecture at a cryptocurrency symposium, informing people that Ether wasn't security in his opinion. The SEC studied XRP in legal documents the day before presenting the historic speech and concluded that it shouldn't be classified as a security.
On the other hand, the SEC filed a lawsuit against Ripple and its senior execs (particularly Brad Garlinghouse and Chris Larsen) in late 2020, alleging that they illegally marketed and kept selling XRP to the market. Because this case was filed, the regulatory authority and Ripple were long-running back-and-forth.
Eleanor Terrett, a well-known journalist and producer at Fox Business is currently questioning what transpired in those two years (from 2018 – 2020). John Deaton, the creator of CryptoLaw, helped bring the material to Terrett's notice. The journalist stated that she'd speak with another Fox Business journalist Charles Gasparino about the situation later today.
Ripple is Fighting SEC More Than Anyone Else
Ripple has put up a vigorous battle against the Securities and Exchange Commission in the continuing case, according to Jake Chervinksy. Irrespective of what some cryptocurrency aficionados believe of Ripple as a corporation, Chervinksy stated that the payments firm had given the Securities and Exchange Commission the most difficult challenge they have ever encountered throughout their careers.
Other corporations that have had past run-ins with the government, such as Tesla founder Elon Musk, have opted for the settlement alternative. Ripple is putting up a brave battle until the finish. Overall, analysts believe the SEC matter will be resolved in April.
Ripple and SEC in 2021
The rise benefitted XRP, a coin closely connected with Ripple, which achieved an ATH above $3. Since then, the price has dropped substantially from that level, but it's moving with the newest cryptocurrency wave with a year-to-date profit of over 370 percent.
Ripple's technologies enable banks and other financial services organizations to transmit funds across borders more quickly and for less money. On-Demand Liquidity, a tool that uses XRP for cross-border transactions, is also available from the corporation.
The Securities and Exchange Commission is genuinely worried about Ripple's XRP ties, charging that the business and its officials sold $1.3B worth of the coins in an unauthorized securities issuance. However, Ripple claims that XRP shouldn't be classified among other securities, which ended up subjecting it to far more regulatory oversight.