Ripple CEO Highlights Ripple's Effort To Make XRP Highly Liquid; Says the Firm Cannot Manipulate Price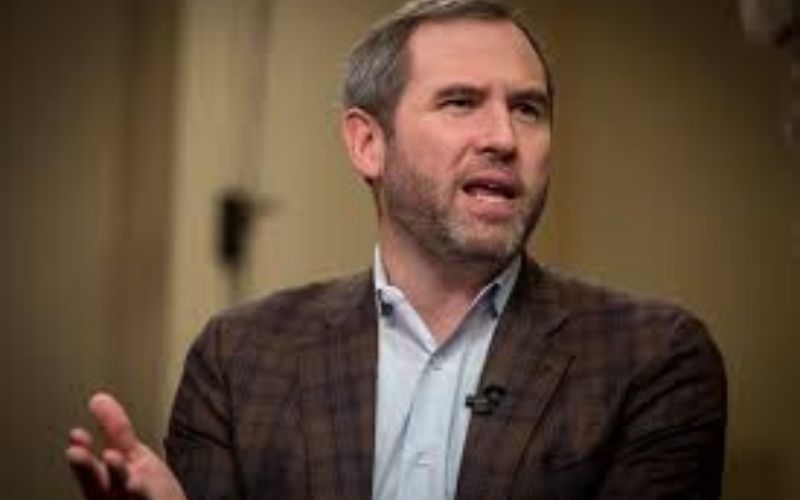 Brad Garlinghouse, the Chief Executive Officer at Ripple, has responded to the growing concerns in relation to the fastened relationship between the digital token XRP and the US-based blockchain payment firm.
He made a clarification regarding the fact that Ripple has no power to manipulate the price of the digital token XRP while in a conversation with Bloomberg.
According to Garlinghouse, Ripple has put an end to selling XRP on cryptocurrency exchanges for fiat. He said the company only sells the crypto asset to boost its XRP-powered On-Demand Liquidity (ODL).
In the course of the interview, he also attested to the trending news about Ripple's possible relocation away from the United States, in order to seek a better region with a clear cryptocurrency and blockchain regulation.
Read Also: Ripple CEO: Demand for XRP Cross-Border Payments Product Is Increasingly More Than Its Liquidity
Stating the possible destination for the payment company, he said the United Kingdom (UK), Singapore, Japan, and the United Arab Emirates.
He noted:
"Years ago, we put well over 90% of the XRP that Ripple owns into escrow accounts that we can't access. So this is one of those kinds of what I call FUD where people put things out there without a total understanding of what's going on in the market.
"There really isn't a risk because of how the escrows are structured for Ripple to do anything that would actually be bad for the market, and obviously, it's not in our best interest to do so. We're a major holder of XRP and we want to see it as highly liquid and delivering a lot of utility.
"We deploy XRP to solve a cross-border payments problem. We've been very successful at that. We have a couple hundred customers we've signed up around the world, including customers using XRP to manage real-time cross-border payments.
"Today, Ripple doesn't sell any XRP through what we call programmatic trading. We only sell it as part of the product and the product experience."
Read Also: Those Who Hate XRP Will Use It in the Future –Former US Congressional Candidate
 "Japan has been one of our strongest markets. We have a very successful partnership there with a group called SBI. They're actually our largest outside investor, and their CEO has been an innovator and pioneered a whole lot of things around finance and technology.
Japan is one of the markets we're looking at because there is clarity, and I think really Japan was on the leading edge back in 2017, providing a taxonomy to help companies and to help all the regulators understand how they were going to look at different cryptocurrencies."
Join us on Twitter
Join us on Telegram
Join us on Facebook