Ripple CEO Brad Garlinghouse Predicts Big Run for Bitcoin (BTC) and Crypto Markets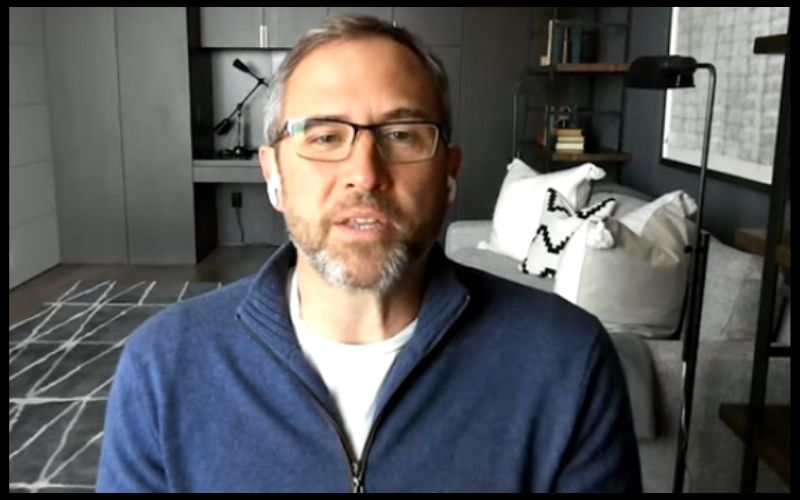 The Chief Executive Officer (CEO) of Ripple, Brad Garlinghouse, has predicted a big run for the leading cryptocurrency Bitcoin (BTC) and crypto markets generally, citing the current state of the economy globally.
Garlinghouse made this assertion in a recent video conversation published on the popular video-sharing platform, YouTube. Due to the COVID-19 ravaged economy that brought about economic bailouts in the United States and across the world, he said he expects this to have a negative effect on the world's reserve currency, US dollar at a later time.
He said:
"I think the government stimulus now stands at about $3 trillion here in the United States alone. I expect it's going to continue to grow and I think that, while probably necessary to prevent an even more significant macro-economic calamity, it definitely is going to have an impact on the future.
It will, I believe, result in the debasement of fiat currencies. And you are seeing that in some emerging markets already, where the exchange rates have started to shift. But even here in the United States, it's a factor."
Bitcoin (BTC) Was Made For a Financial Crisis
In the course of the virtual meeting, Brad Garlinghouse acknowledged the initial intention of Satoshi Nakamoto for creating Bitcoin (BTC) a decade ago. He stated that the leading cryptocurrency was made for a financial crisis such as what the world is experiencing at the moment, believing Bitcoin has not failed.
"It's important to remember that Bitcoin was born in the wake of that global financial crisis [in] 2008 and 2009.
Gold has been a safe-haven asset in lots of ways. It did drop during the beginning of the 2008 liquidity crisis, but then you saw it make a big run and I think we're going to see a similar trajectory and a similar opportunity around the crypto market overall."
Speed and Efficiency Makes XRP Far Better Digital Asset for Payments
Despite the Ripple CEO's bullishness about Bitcoin (BTC) as a safe haven and store of value, he still remains resolute that the speed and efficiency of the digital token XRP makes it a far better digital asset for payments.
He further said that Ripple will not cease in its struggle to make XRP a prominent tool in the cross-border remittance market, as the interest in digital transactions increases across the world.
"We are going to continue to focus on how do we use XRP as a really effective tool for payments… We clearly are seeing the lockdown shelter-in-place dynamics have a big impact on cash-first remittance companies. So if you're unable to go to a physical store, then obviously you should expect that to go down.
But we've also seen significant increases in digital-first players. Various public companies have shared decreases of 30% to 40% in their cash-centric business, but we've seen increases of 80% to 100% in those that are digital-first, and that obviously has been very good."