Possible Consequences of The Ongoing Ethereum Hard Fork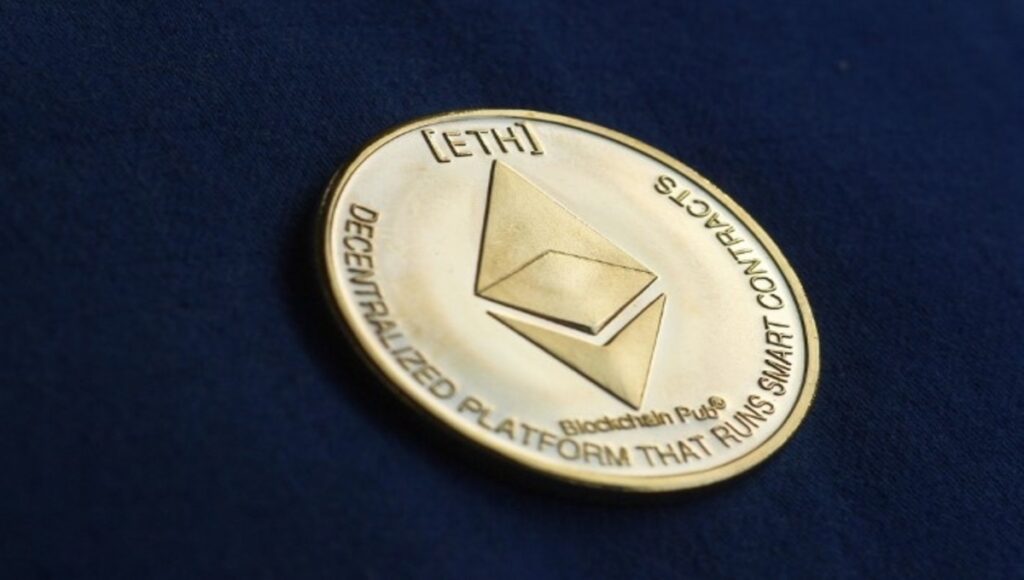 Recently, there has been a lot of news about the second-largest cryptocurrency by market cap, Ethereum, especially related to its ongoing upgrade. Unsurprisingly, this news has influenced the Ethereum price.
As of this writing, ETH remains on the rise and currently trades at about $2,700, a $300 increase from its closing price a day earlier. Crypto media outlet, Coindesk, has been providing regular tweets about the Ethereum London upgrade and are poised to provide more updates during and after the upgrade. Coindesk also created a Twitter thread to share their opinion on what everyone's needs to know about the fallout from the upgrade.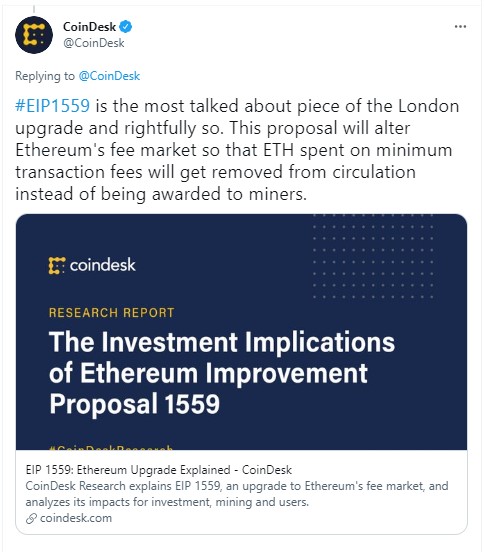 Coindesk Ethereum Upgrade Fallout Thread. Source: Twitter
Major Optimism Surrounds Ethereum Price
Several crypto traders and analysts are bullish about their expectations from the two largest cryptocurrencies, Bitcoin and Ethereum. Cryptoquant CEO, Ki-Young Ju, believes that the upgrade will improve Ethereum's decentralization and scalability. Ki-young also believes that institutional investment in Ethereum might make it overtake Bitcoin as the leading cryptocurrency in the next few years. 
He revealed that institutional firms such as Fidelity and Goldman Sachs are yet to have a full grasp of Ethereum technologies. Hence, he believes that when they do and invest in Ethereum, their investment will enable Ethereum to end Bitcoin's dominance of the crypto market. However, a few analysts opined that Ethereum will still dip in response to a likely market correction.
"Market Situation Still Bearish"
When asked about his opinion about the present market conditions, Ju opined that the "market is still bearish." He used the exchange whale indicator index as the basis of his opinion. This indicator measures the rate of Bitcoin inflows to exchanges. 
Large exchange inflows indicate more Bitcoin selling pressure and a gradual decrease in its price. Hence, Ki-Young said he isn't trading on Bitcoin because he is unsure that Bitcoin is on a bullish trend even though it has gained about 45% within the last ten days.
Ethereum Miners Oppose Upgrade
There was a lot of congestion on the Ethereum network around March this year during the peak of the network's bull season. During that period, miners were verifying transactions for the highest bidders. Thus, the network became clogged due to a long list of unprocessed transactions.
Now that this London upgrade will make Ethereum a proof-of-stake (PoS) blockchain, miners will be at the losing end since their major revenue comes from transaction verification. Implementing the proof-of-stake will stabilize transaction fees and reduce miners' profits.
Also, network activity in ETH 2.0 will determine the number of miners chosen by PoS networks. Hence, it is understandable that miners are opposed to this London upgrade. However, some crypto analysts are predicting that miners would migrate to a miner-friendly blockchain such as Solana.
Launched in Q1 2020, Solana has experienced massive growth beyond its competition, such as Cardano and Polkadot. Even though the ongoing upgrade has no direct relationship with Ethereum price, the ETH price is currently trading at a multi-month peak.