Indians Resort to P2P, WhatsApp, Telegram for Crypto Trading, Transactions Surge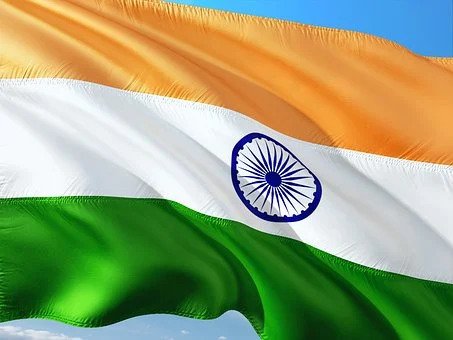 The Indian government has remained evasive towards cryptocurrencies with more of its attitude tending toward hostility. However, according to reports, Indian investors are breaking out from the status quo, resorting to alternatives in terms of crypto trading. P2P and some social media platforms like WhatsApp and Telegram have now witnessed an increase in crypto transactions since this year.
Reports also indicate that transactions on these platforms account for between 60% to 80% of all crypto transactions in the Asian country. Meanwhile, Indian authorities continue to propose regulations for cryptocurrency adoption, with none yet on board. 
Crypto Hostility by Local Banks Contribute to Transaction Growth
The surge in transactions on P2P platforms, WhatsApp and Telegram groups is attributable to the passive ban by banks on crypto trading. Back in 2018, the Indian government had issued a ban across the board on cryptocurrency but this decision was overturned by the Supreme Court of India in a landmark decision in March this year. 
Although financial regulators including the Reserve Bank of India have acknowledged the court's decision as the status quo, local banks are still hostile towards crypto transactions, necessitating a reduced use of bank accounts for direct transactions with crypto exchanges. 
The less use of bank accounts for direct transactions has contributed to the increasing transactions on other methods of exchange. CEO of foremost Indian exchange, WazirX, Nischal Shetty agrees that there has been a surge in crypto-to-fiat and fiat-to-crypto transactions conducted via P2P and other means. 
Back in July, a survey report found that since the past year, crypto adoption in India has multiplied by a whopping 6000% making the second-largest country after China one of the top adopters of digital currencies globally. 
India Gives Thought to Crypto Taxes 
Reports on crypto regulations have continued to float in the air. While some have advocated for an outright ban, others have clamored for less-hostile regulations. A recent report noted that authorities are giving serious thought to tax regulations after classifying crypto assets as commodities. Further details reveal that regulators will impose on investors a limit of $250,000 as the maximum amount that can be held in whatever cryptocurrency. The Indian parliament will reportedly deliberate on these in their next plenary session. 
Pro-cryptocurrency factions in India have urged the Indian government to soft-pedal on regulations for digital currencies. They argued that attempts at enacting hostile regulations could lead to India trailing behind other nations in terms of crypto adoption. 
Alternatively, they noted that friendly regulations are more advisable to encourage investments and innovations in the region. Speaking of innovations, crypto exchange, Coinbase had proposed setting up a tech center in India, which will not only cover crypto but other areas in technology. 
On the other hand, the Reserve Bank of India has reported plans for issuing a CBDC named e-Rupee for the country. This has become common development with countries like China, Singapore, Nigeria, already testing out their various CBDCs.