I Hold Bitcoin, I Want It to Be Successful –Brad Garlinghouse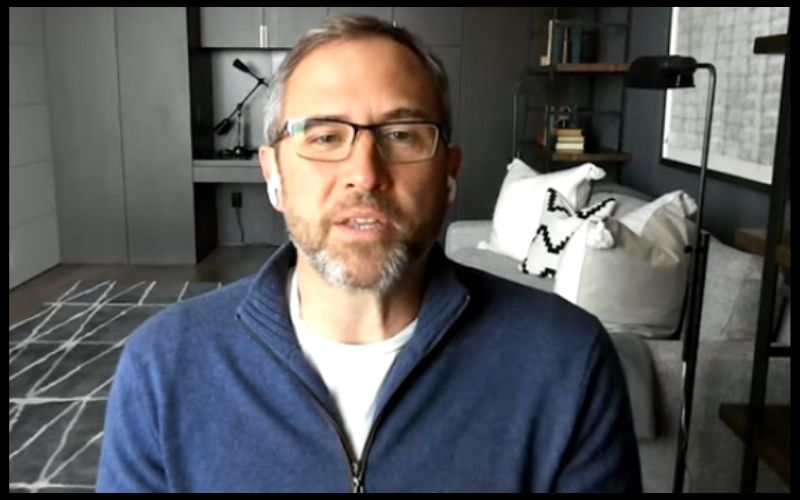 Although the chief executive officer of Ripple, Brad Garlinghouse had warned public companies against holding Bitcoin (BTC), he has recently pointed out that he wants the first and largest cryptocurrency to be successful.
The Ripple CEO said this in the recent episode of Fortune's "Brainstorm" podcast. During the conversation, he made it clear that Ripple is not in any form of competition with Bitcoin (BTC).
Garlinghouse noted:
"I don't view what Ripple is doing as somehow competitive with Bitcoin. I hold Bitcoin. I want Bitcoin to be successful. Adding that he thinks "…all boats will rise."
Read Also: XRP Whales Are Still On the Increase –Santiment
Ripple CEO Is Impressed with China's Progress
Over the past few months, Ripple, the cross-border payment firm that oversees the distribution of XRP, has been reiterating the fact that China controls the two largest cryptocurrencies, Bitcoin (BTC) and Ethereum (ETH).
In the course of the conversation, Brad Garlinghouse restated the point mentioned above, supporting his viewpoint with China's progress in launching its own central bank digital currency (CBDC).
He said, "I don't actually criticize the Chinese Communist Party. I'm actually impressed. They are being very strategic and very focused on dominating this."
On Ripple's Decision to Move Out of the United States
In the podcast, Ripple CEO also spoke about the trending decision of the payment firm to move its headquarters out of the United States to a region with a conducive regulatory climate.
In this regard, Garlinghouse noted that the United States is "out of sync" with other major economies in the world, such as Japan and the United Kingdom that support crypto innovations:
"Believe me, we certainly wish this wasn't something we were thinking about but if we don't have clarity, I have an obligation to our shareholders. Without that clarity, it's limiting our success."
Read Also: Blessing in Disguise for XRP and Crypto: SEC Chairman Jay Clayton Is Stepping Down
The Ripple chief added that "I think that we are in danger of repeating that mistake in the battle over the global financial infrastructure around payments."