Hoskinson Stresses Why Cardano's PoS Is Better as Bitcoin Miners Move with Trucks & Cargo Planes out of China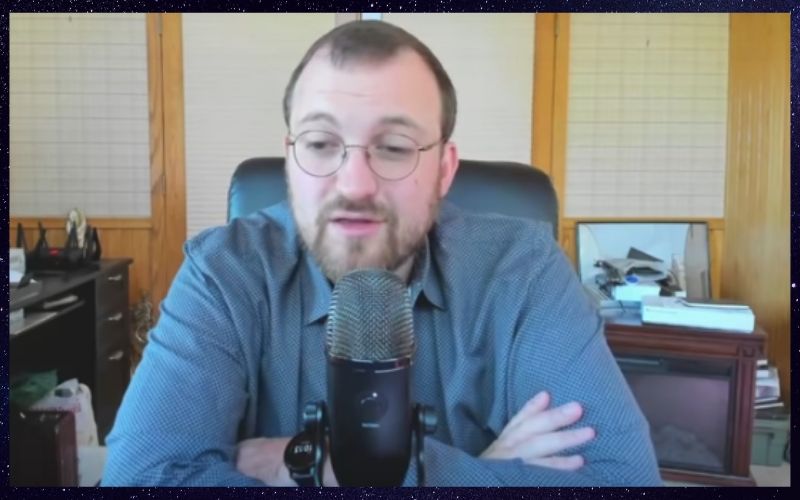 China has vowed to crack down on illegal financial activities, including crypto mining and trading. This has caused tension within the Bitcoin mining community in China, as they seek the best alternative region with excess power.
On 21st May 2021, it was announced that China's Financial Stability and Development Committee (FSDC) decided to maintain its stance on Bitcoin mining in the country during its 51st meeting, with a plan to crack down on crypto mining and trading.
Read Also: Cardano (ADA) Records Largest Fund Inflows, Indicating Investors' Interest in PoS-Powered Crypto
After the announcement, the price of Bitcoin (BTC) and other cryptocurrencies in the market started to nosedive, adding to the devastating market condition initiated by the CEO of Tesla, Elon Musk.
Charles Hoskinson Highlights Why Proof of State (PoS) Is the Best
Commenting on the unfavorable development, Charles Hoskinson, the CEO of IOG and creator of the emerging smart contract platform, Cardano (ADA), highlighted the reason for adopting the proof of stake (PoS) consensus algorithm over the energy-consuming proof of work (PoW).
It's generally known that Cardano (ADA) is powered by PoS and it's claimed to be secure, scalable, fast, energy and cost-efficient. Hoskinson had even once claimed that Cardano is 1.6 million times more energy-efficient than Bitcoin.
Read Also: Charles Hoskinson Excited As Reuters Featured the Record-Breaking Cardano-Ethiopia Partnership
In a tweet on 24th May, while reacting to the news about China's intention to crack down on mining, the creator of Cardano (ADA) stated that with a PoS system, servers can be moved anywhere in the world via commanded line, unlike PoW system that will require trucks and cargo planes.
Charles Hoskinson tweeted, "Remember with a Proof of Stake system, you can move your server deployment anywhere in the world via the command line. I wish the Chinese miners the best of luck relocating all their extensive mining equipment somewhere else."
Remember with a Proof of Stake system, you can move your server deployment anywhere in the world via the command line. I wish the Chinese miners the best of luck relocating all their extensive mining equipment somewhere elsehttps://t.co/9sM3ZAUFZ8

— Charles Hoskinson (@IOHK_Charles) May 24, 2021
Read Also: Exit Scam: DeFi100 Coin Shuts Down, Runs Away With $32 Million in Investors' Funds
Bitcoin (BTC) Miners Have Started Moving Their Equipment with Trucks and Cargo Plains
In response to Hoskinson's viewpoint, Kim Dotcom, an Internet entrepreneur, revealed that Bitcoin miners are already moving out of China with trucks and cargo plane to a region where excess power can be found:
"It's already happening Charles. Trucks & Cargo planes are moving mining racks to friendlier jurisdictions. The brokers are working overtime to find excess power capacity outside of China. Hopefully focusing on renewable energy which is now cheaper than coal and better for crypto."
---
Follow us on Twitter, Facebook, Telegram, and Download Our Android App