Gemini's Tyler Winklevoss Says 'When in Doubt, Ethereum" As ETH Is Now 9% Away from ATH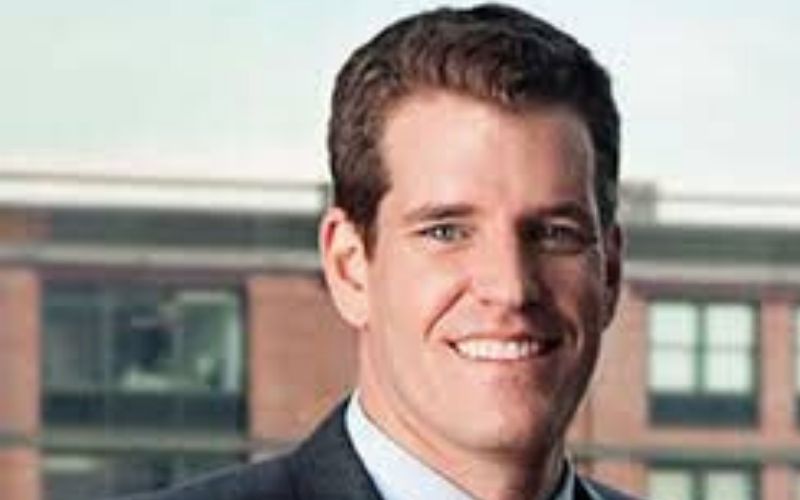 The co-founder and CEO of Gemini Exchange, Tyler Winklevoss, has once again tweeted about Ethereum as ETH inches closer to an all-time high of $1,422.
According to data by TradingView, around 08:00 UTC on Sunday (January 10), on Bitstamp, the Ethereum (ETH) price got as high as $1351.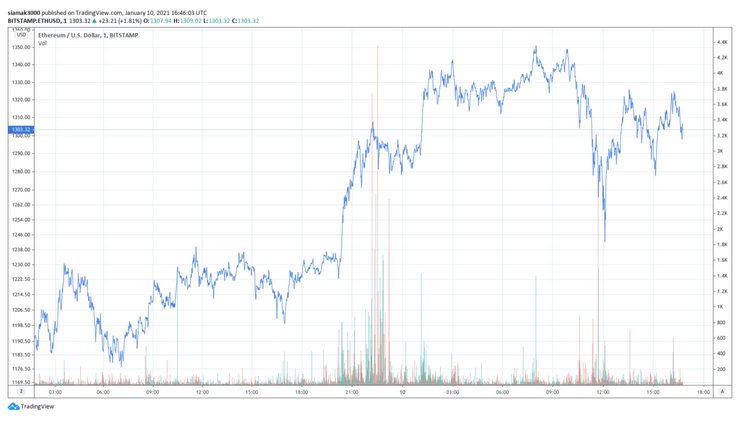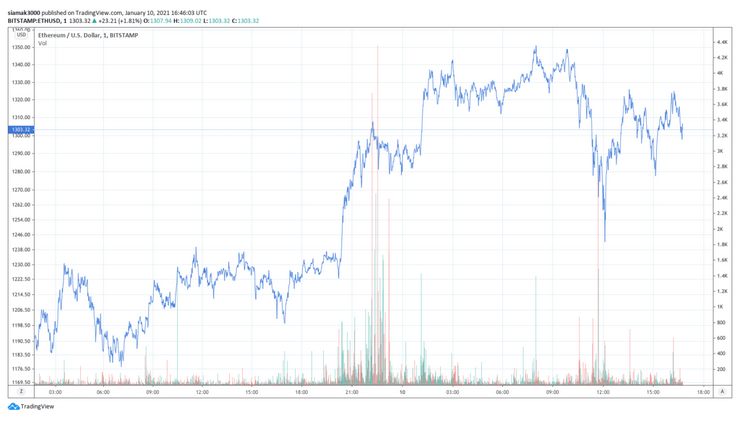 One-Day ETH-USD Chart (Bitstamp) by TradingView
Going by the data provided by CryptoCompare, this was the highest price ETH has been since 13 January 2018, when it reached its all-time high ($1422.86).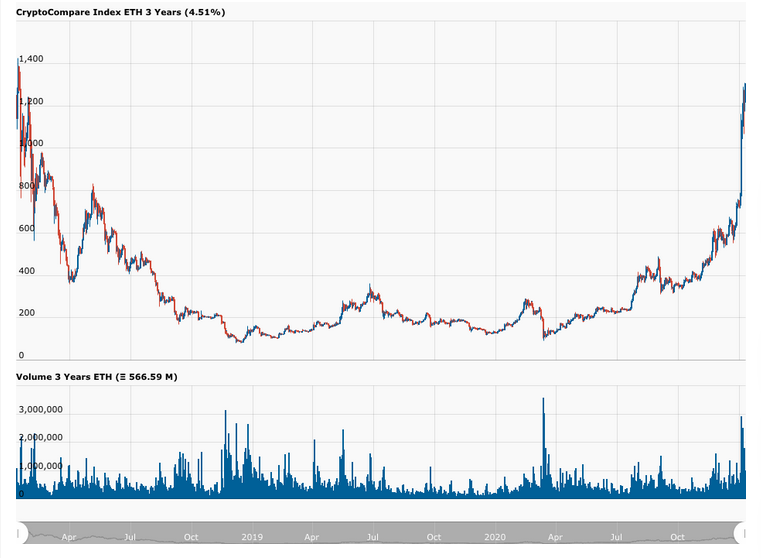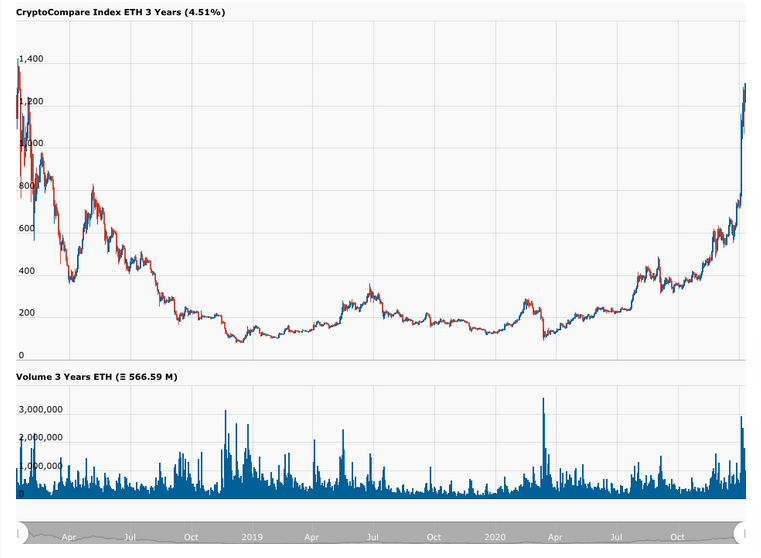 Three-Year ETH-USD Price Chart by CryptoCompare
Currently (as of 17:00 UTC on January 10), ETH-USD is trading around $1300, up 6.22% in the past 24-hour period and up 76.4% since the start of 2021. The Ethereum price is at the moment less than 9% from its Jan 2018 all-time high ($1422).
Read Also: This Metric Shows That Ethereum (ETH) Is Still Undervalued At Current Price
Last Friday (January 8), one Ethereum influencer summarized the things that need to happen for layer 2 solutions to become much more widely used:
For L2 to gain traction in Ethereum, we need

– exchange integration
– wallet integration (can web UIs suffice?)
– easy dev tooling
– block explorers

What else? https://t.co/kEZ3YALB7o

— DCinvΞstor (@iamDCinvestor) January 8, 2021
According to Etherscan, as of 17:10 UTC on January 10, the balance of the Eth2 Deposit Contract address (i.e. 0x00000000219ab540356cBB839Cbe05303d7705Fa) is 2,352,418 Ethereum (worth around $3.02 billion with ETH at $1300).
Read Also: XRP Price Has To Break This Key Resistance to Regain Bullish Momentum
Rafael Schultze-Kraft, CTO at on-chain market intelligence startup Glassnode, said yesterday that last year Ethereum "flipped Bitcoin in network fees."
In 2020, #Ethereum flipped #Bitcoin in terms of network fees.

Users spent almost $600M in fees on the Ethereum network last year – 83% more than on Bitcoin.

Data: @glassnode pic.twitter.com/SMSHbkFHuC

— Rafael Schultze-Kraft (@n3ocortex) January 9, 2021
And on the same day, Tyler Winklevoss, Co-Founder and CEO of crypto exchange Gemini, perhaps sensing that Ethereum's all-time high price could soon be broken, tweeted:
When in doubt, Ethereum

— Tyler Winklevoss (@tyler) January 9, 2021