There have been speculations about the relationship between one of the largest banks in the world, Bank of America (BoA) and Ripple, the US-based cross-border payment giant.
However, the latest finding has revealed that Ripple has BoA on the list of its customers as far back as 2018. This new revelation has since raised questions as to the nature of the bond between the banking giant and Ripple.
This was revealed moments ago by a supposed XRP enthusiast identified on Twitter as Matt. In the Tweet, he shared a link to the source of the information.
The source document titled "Building the Internet of Value, Opportunities & Challenges in Blockchain" is in PDF format, written by Asheesh Birla, the SVP of Product and Corp Dev at Ripple.
Matt wrote, "Ripple clearly listing BOA as one of their Customers as of 2018."
Ripple clearly listing BOA as one of their Customers as of 2018https://t.co/ung9lKhw9D#ripple #xrp #XRPCommunity #blockchain @BankXRP @Kevin_Cage_ @boy_xrp @XRP_OWL @Fame21Moore @Paisan26849860 @jungleincxrp @digitalassetbuy @WorkingMoney589 @xrp_stuart @BakkupBradley pic.twitter.com/ZJOit5mT8W

— Matt⚡️ (@MatthewLINY) April 18, 2020
According to Matt, the document was compiled in 2018, when Ripple had just 100 banks and financial institutions as its customers. A page on the document is subtitled "Snapshot of Our Growing Network of 100 Customers", which included the Bank of America (BoA).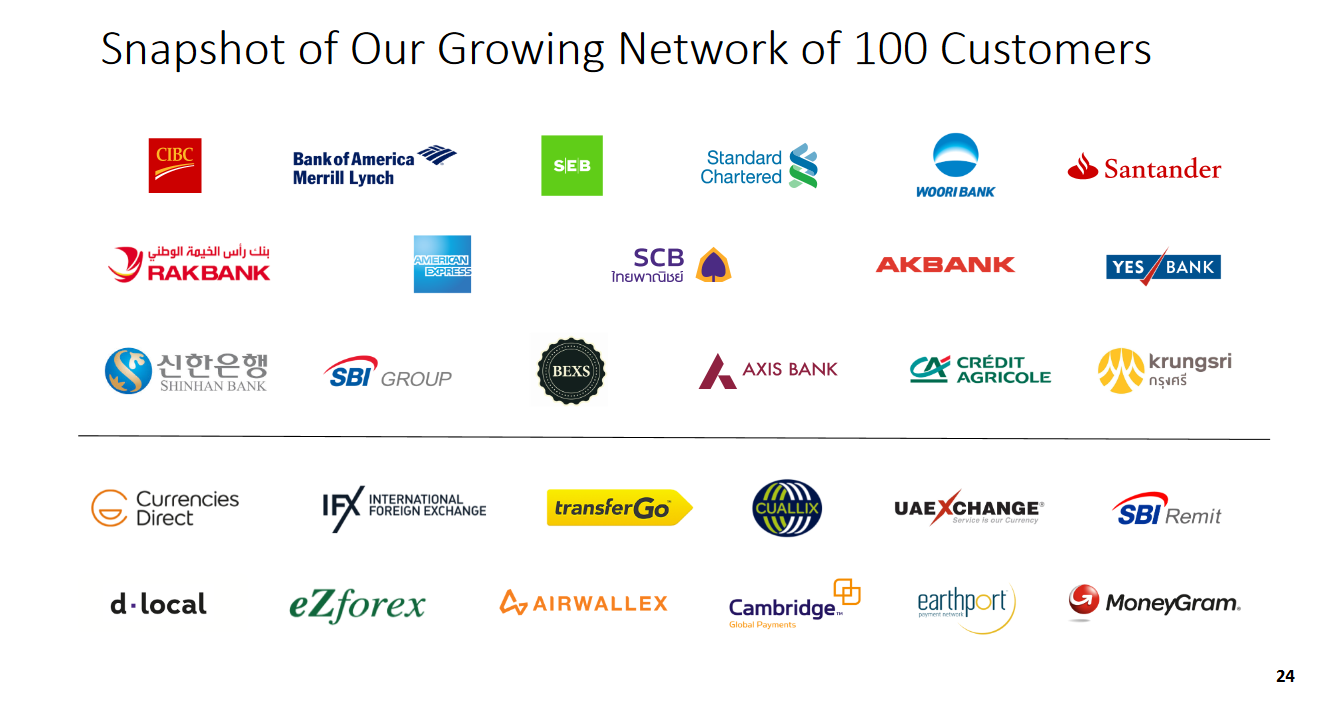 This Coincides With the Recent Accolade Directed At Ripple by Bank of America (BoA)
This brings us to the accolade directed at Ripple by the Bank of America (BoA) a couple of days ago.
Herald Sheets reported that BoA acknowledged the regulatory compliance of Ripple. The bank pinpointed this in a statement that contains a summary of the benefits the bank has leveraged since working with the cross-border payment company.
It pointed out that it's tested Ripple through all of the rigor of its legal and compliance process, which is the strength of the bond between them.
"…we built or partnerships that we have with the likes of Ripple or Swift. These are Fintechs that we're partnering with. They've come through all of our rigor of legal and compliance and we're able to leverage our banking as a platform to deliver that to you."
However, Ripple made no comment on whether there was/is/will be a partnership with the Bank of America (BoA). But the recent findings speaks volume about their relationship, and the confirmation of such a partnership will be one of the biggest news for the XRP community members in this season.